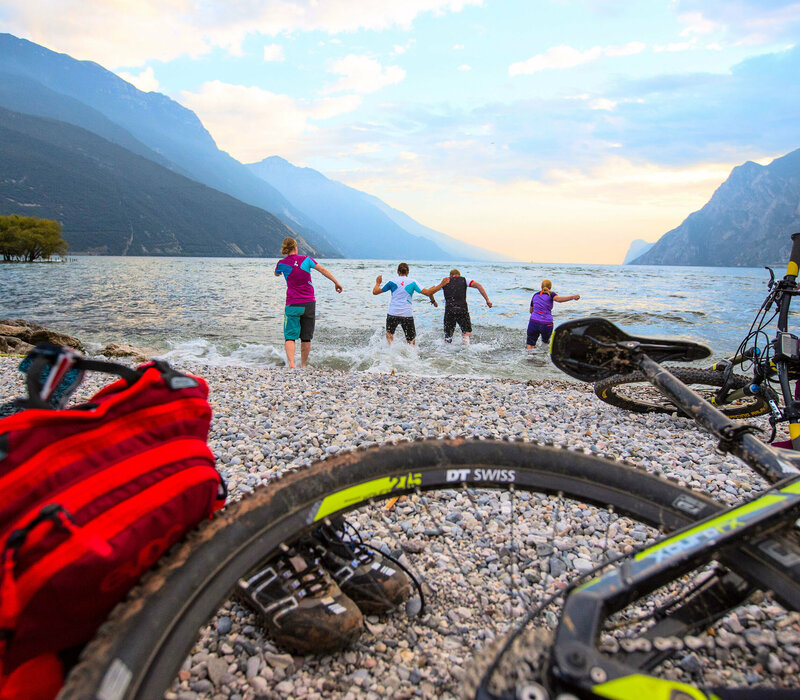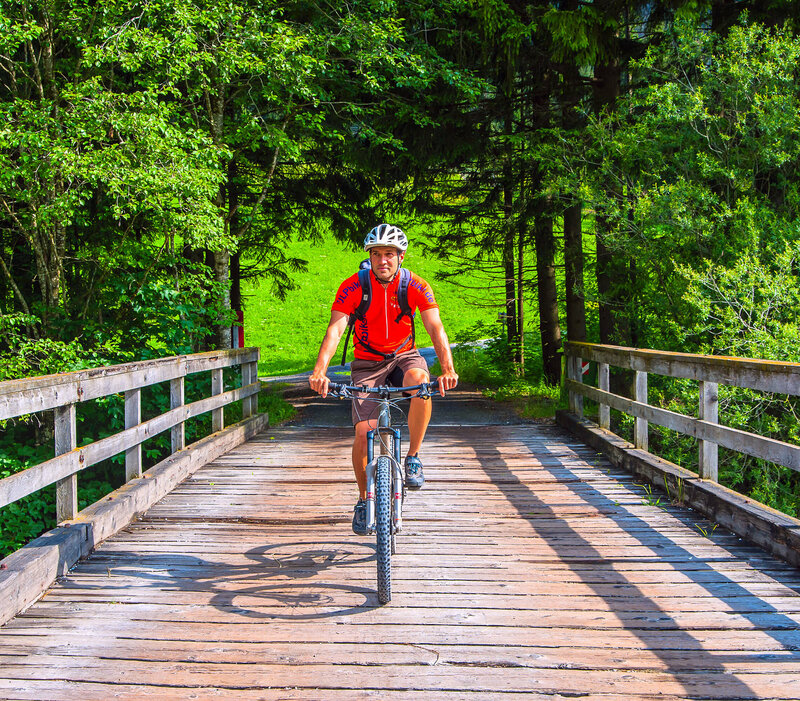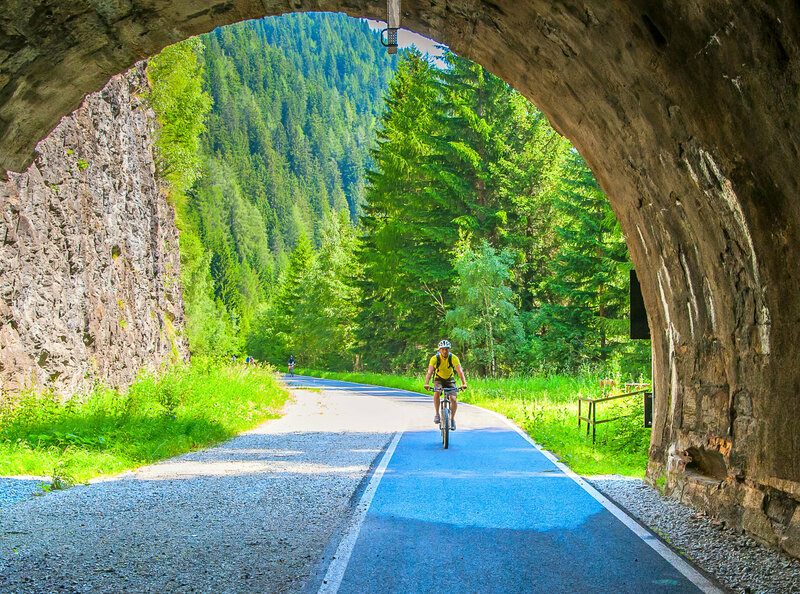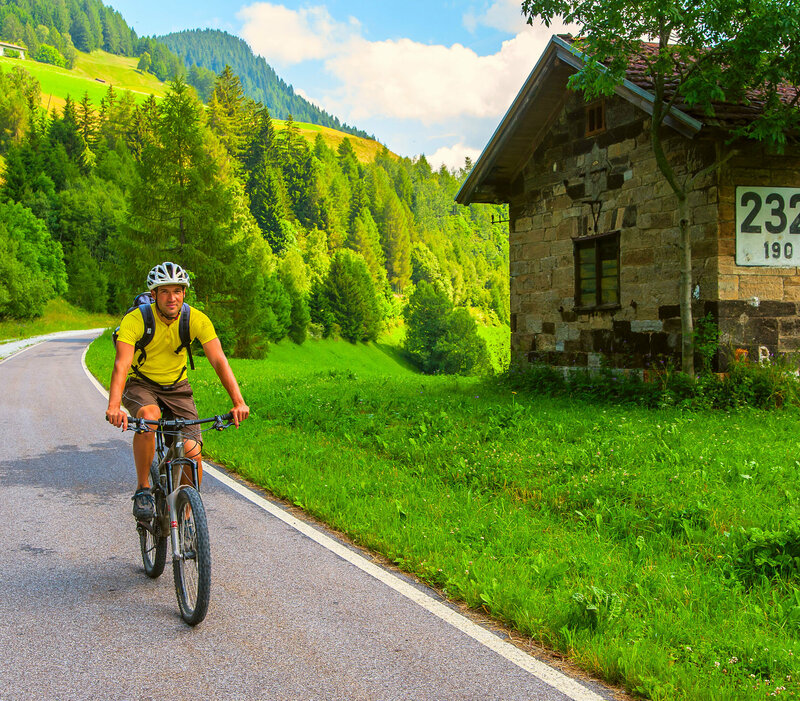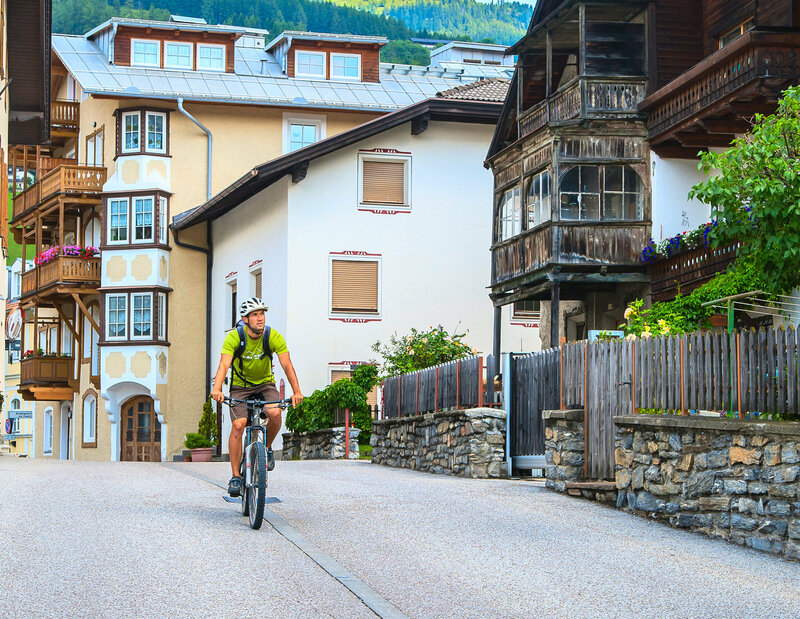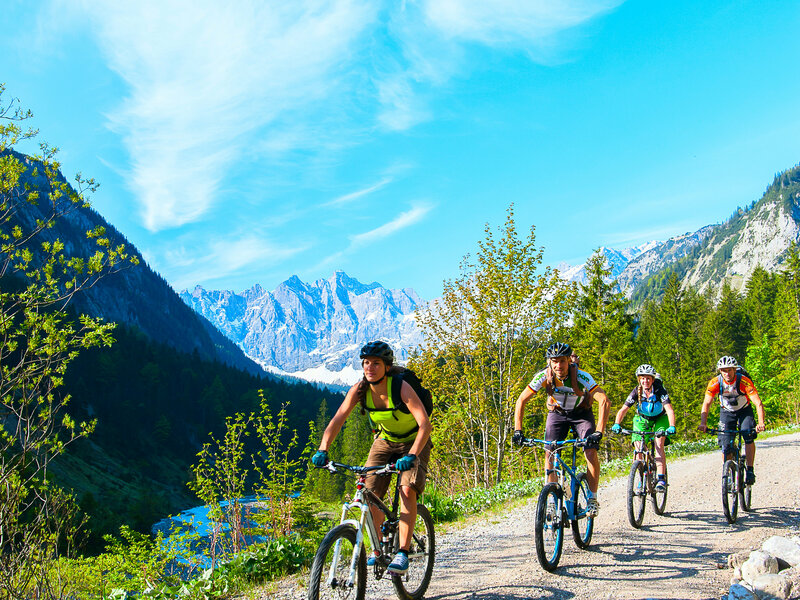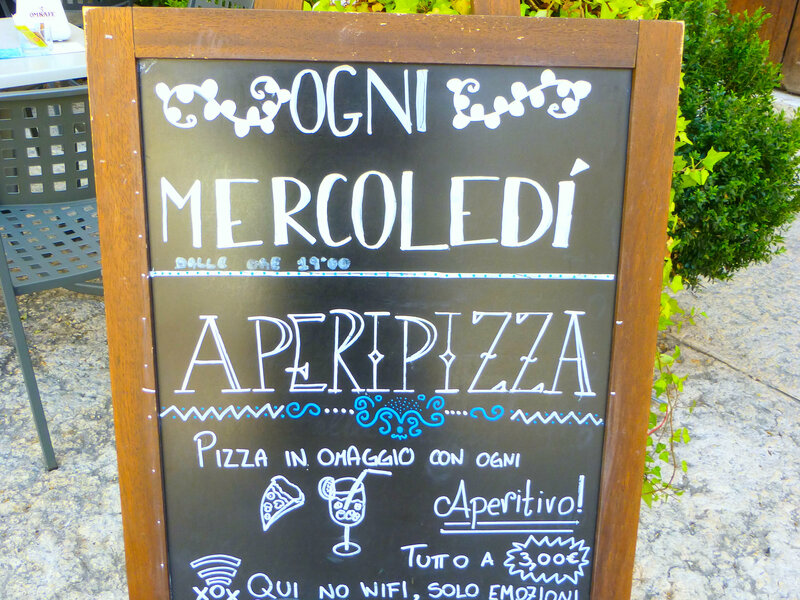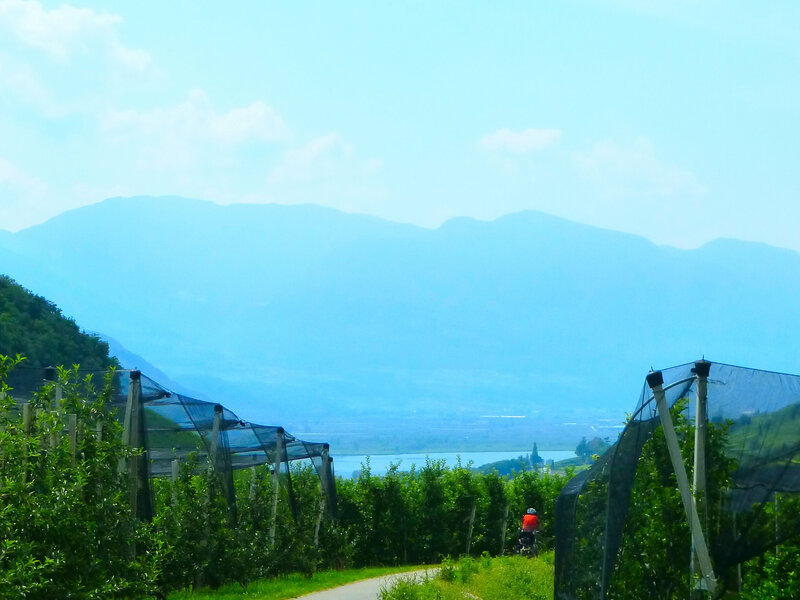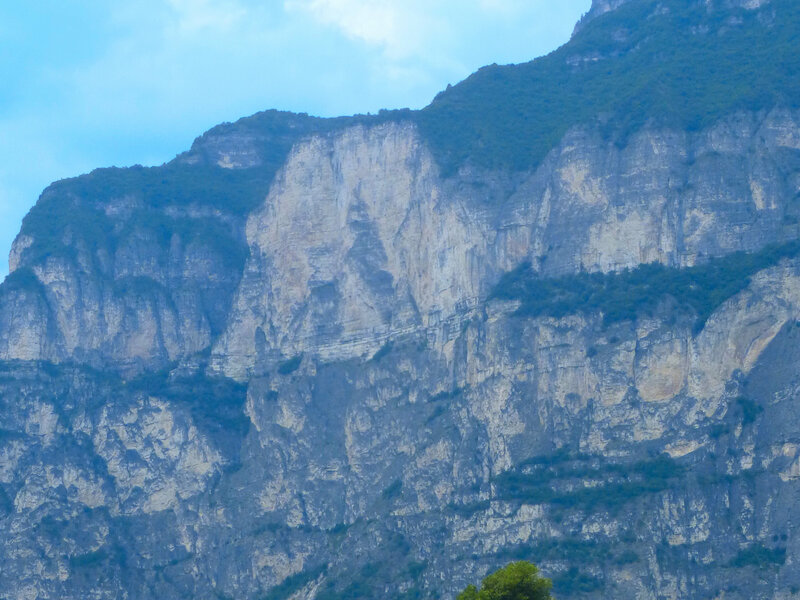 Tegernsee - Lake Garda
Facts
The tour leads from Garmisch past the Zugspitze and over the Fernpass into Austria, and later over the Reschenpass into South Tirol (Italy) into Vinschgau. This is a beautiful tour with panoramic views over the Alps for those wishing to invest less time than a whole week. Ausgestattet mit Kartenausschnitten, Roadbooks und Hinweisen auf touristische Highlights, radelt ihr in Eigenregie über die Alpen. Wir übernehmen die Reiseorganisation. Zu eurer eigenen Sicherheit könnt ihr euch ab zwei Personen zu einer individuellen Transalp anmelden.
Requirements
This is an ideal Transalp for beginners mainly on well established cycling routes. The stages are technically easy and therefore well suited for E-Bikers. A basic fitness for longer climbs is recommended.
Highlights
Our first highlight is the beautiful Achensee on the edge of the Karwendel mountains. The tour has a lot of cultural offerings: Hall, Sterzing, Brixen, Tramin, Bolzano, Trento, Kalterer See, the Schlernmassiv and the Dolomites are an impressive scenery. For culinary delights: Bacon, cheese, Schlutzkrapfen, antipasti, pizza, tiramisu and cappuccino...
Route
From Kreuth we cross the Achenpass and the Achensee to Schwaz and from there further over the Brenner Pass into the Eisack Valley. On the way to Bolzano we touch Sterzing and Brixen, Tramin and the Kalterer See. Further we ride over Trento, Monte Bondone and Lago di Cavedine to Lake Garda.
The book about the journey
Services, dates and prices
Arrival
Selbstanreise nach Kreuth.
Services
6 x ÜF im DZ in guten und gepflegten Hotels/Pensionen, z.T. mit Sauna und Pool
5 x HP
Gepäcktransport
Begleitfahrzeug
Buch mit Tourenbeschreibung und GPS-Tracks
Kurzeinweisung durch ULPbike Guide am Anreisetag
Handynummer eines ULPbike Guides
Rücktransfer