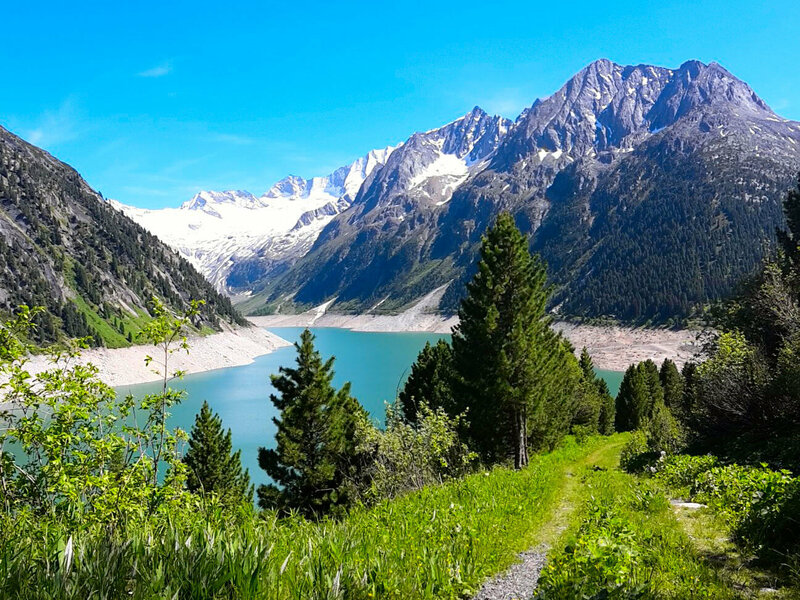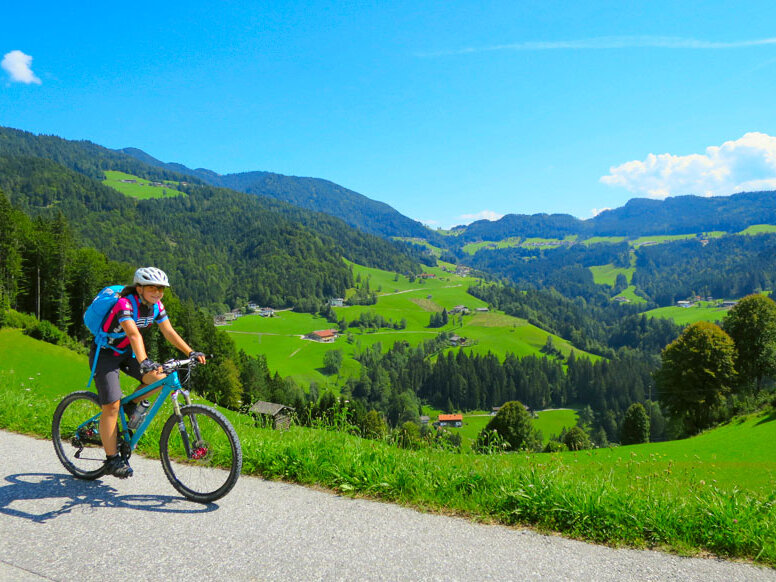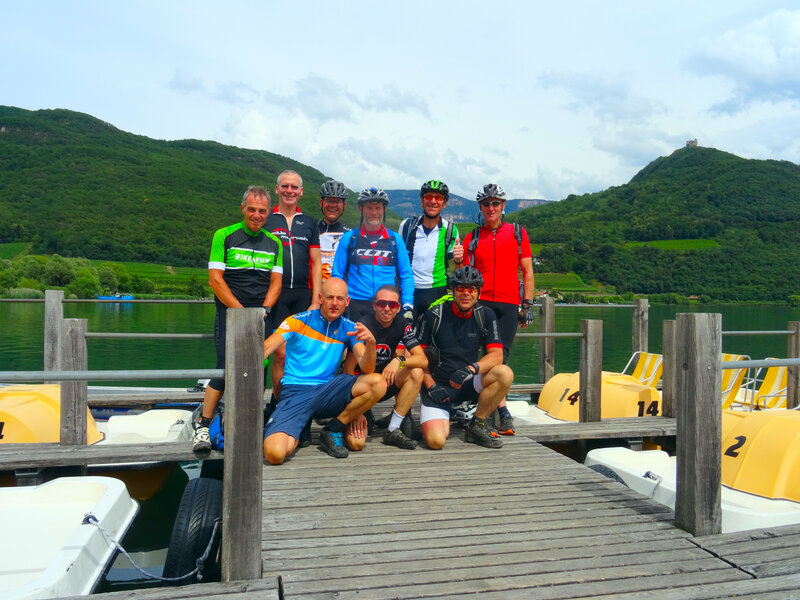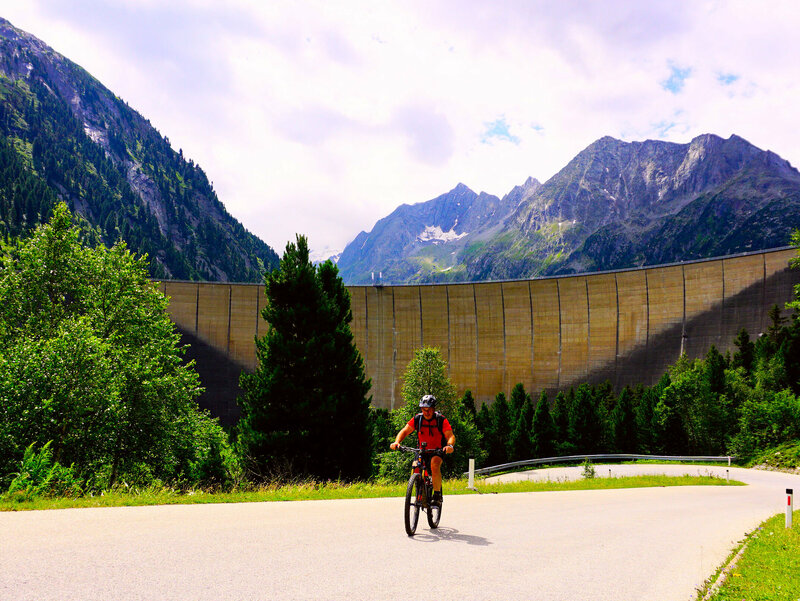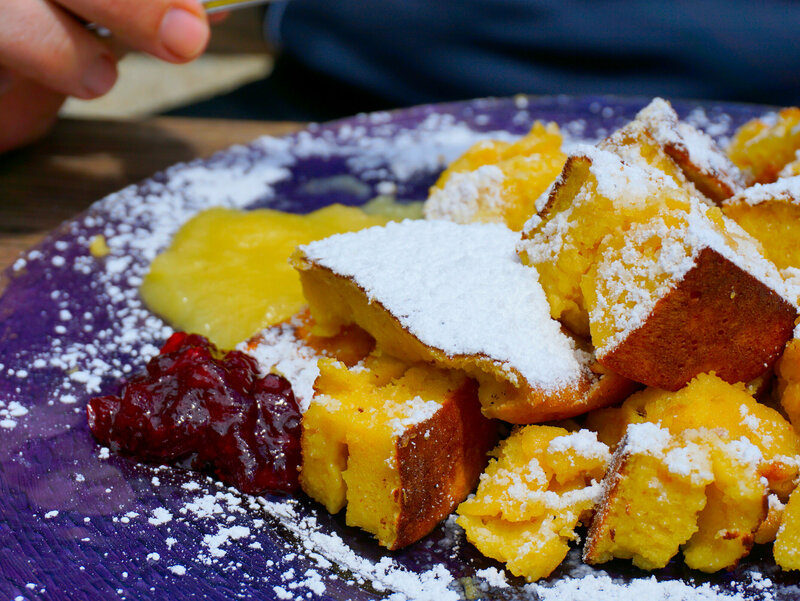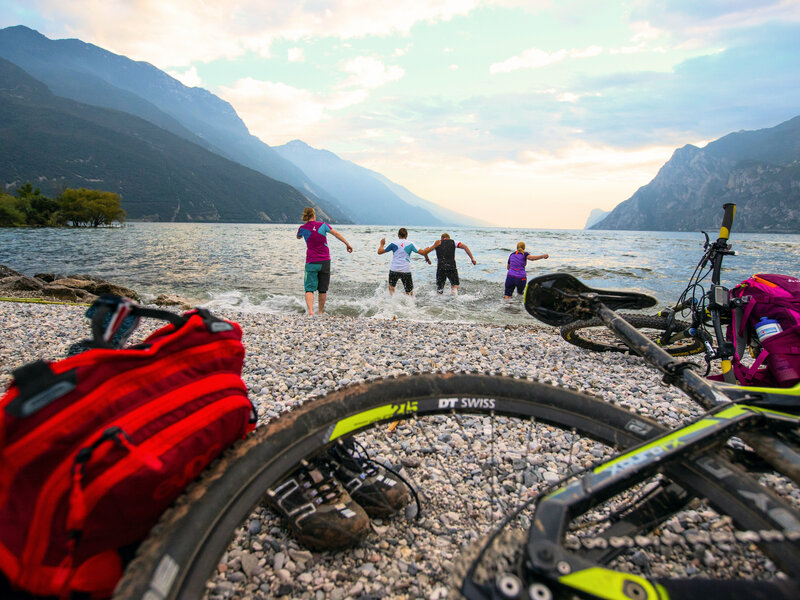 Lake Tegern - Lake Garda
Facts
This tour goes along beautiful forest paths from Tegernsee to Lake Garda. With its 6400 m ascent and about 390 kilometers this is an ideal Transalp for beginners. Ausgestattet mit Kartenausschnitten, Roadbooks und Hinweisen auf touristische Highlights, radelt Ihr in Eigenregie über die Alpen. Wir übernehmen die Reiseorganisation. Zu Eurer eigenen Sicherheit könnt Ihr Euch ab zwei Personen zu einer individuellen Transalp anmelden.
Requirements
Except a few sections where you have to push your bike, this tour is easy to ride. The downhills are rather easy and can be easily mastered by all mountainbikers.
Highlights
For landscape lovers: A wonderful climb up to the Pfitscher Joch with a view to the border comb region, fantastic views to the South Tyrolean wine region, the Kalterer See and Lago di Garda.
Route
This tour leads from Tegernsee into the Valepp, then gently sloping down into the Inn Valley. Further we ride through the Zillertal and along the Pfitscher Joch over the main ridge of the Alps to Sterzing and further over the Montiggler lakes into the Etsch valley. From Trento we cycle over the Monte Bondone to Lake Garda.
The book about the journey
Services, dates and prices
Arrival
Selbstanreise nach Kreuth am Tegernsee.
Services
7 x ÜF im DZ in guten und gepflegten Hotels/Pensionen, z.T. mit Sauna und Pool, 1 x auf der Dominikushütte in DZ oder MBZ
5 x HP
Gepäcktransport
Begleitfahrzeug
Buch mit Tourenbeschreibung und GPS-Tracks
Kurzeinweisung durch ULPbike Guide am Anreisetag
Handynummer eines ULPbike Guides
Rücktransfer
Online Bilderservice