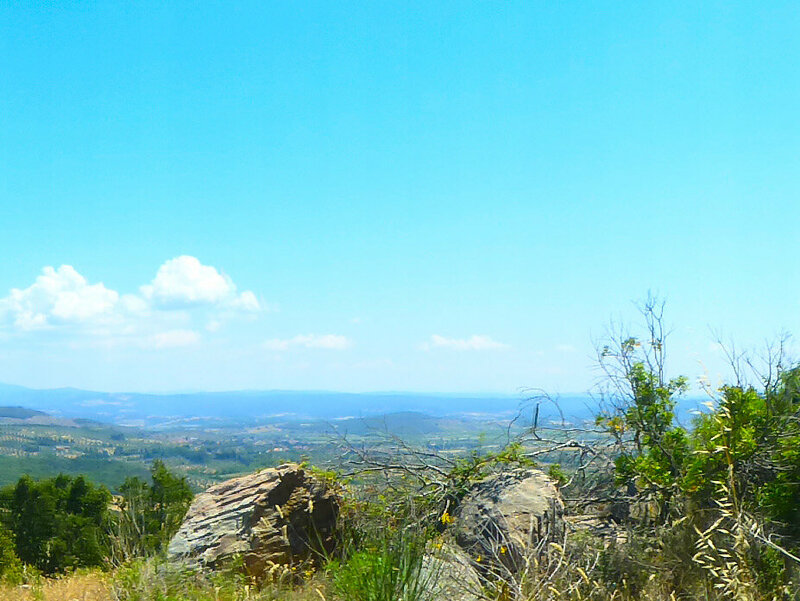 Bike, Beach & Gourmet
Facts
The tours are aimed at both beginners and slightly advanced e-bikers who don't want to miss out on mountain biking, sun, sea and good food on their holiday. On five day tours from our hotels by the sea (www.rivadeglietruschi.it/de or www.ilpino.li.it/de/) you can explore the scenic, cultural and culinary highlights of Tuscany. In the evening you can review the day with a Vino Rosso on the beach.
Requirements
Die Tour ist für Einsteiger sowie leicht fortgeschrittene E-Biker gut geeignet. Eine gewisse Grundlagenausdauer, sowie eine gute E-Bikebeherrschung sind erforderlich, da ihr jeden Tag 4 bis 7 Stunden die Trails der Toskana erkundet.
Highlights
Landschiftliche Highlights wie endlose Zypressen-Alleen, endlose Küstentrails und die Macchia-Wälder der Toskana erwarten euch. In idyllischen Bergdörfern könnt ihr die Seele baumeln lassen. Gleichzeitig kommen kulturinteressierte auf ihre Kosten, wenn ihr auf den Spuren der Etrusker durch die Toskana streift. Ein ganz besonderes Highlight ist die Weinverköstigung am letzten Abend, die ein tollen Abschluss einer wunderschönen Woche bildet.
Route
Wir haben keine starren Tourenpläne. Die aufgeführten Routen sind Vorschläge und nur ein kleiner Auszug aus den unzähligen Möglichkeiten in der Toskana. Die jeweiligen Tagestouren werden entsprechend der äußeren Bedingungen (Wetter, etc.) individuell im Gespräch mit allen Teilnehmern auf die Bedürfnisse und den Leistungsstand der Gruppe abgestimmt.
Services, dates and prices
Arrival
Selbstanreise nach San Vincenzo.
Services
7 x ÜF im DZ
4 x Abendessen in ausgewählten Restaurants, Trattorien und Pizzerien
1 x Weinverkostung in Bolgheri (reichlich toskanisches Essen zu ausgewähltem Wein aus Bolgheri)
1 x Aperetivo in San Vincenzo (z.B. Aperol Spritz und reichlich Finger Food)
5 x Tourenführung (Guide)
Online Bilderservice