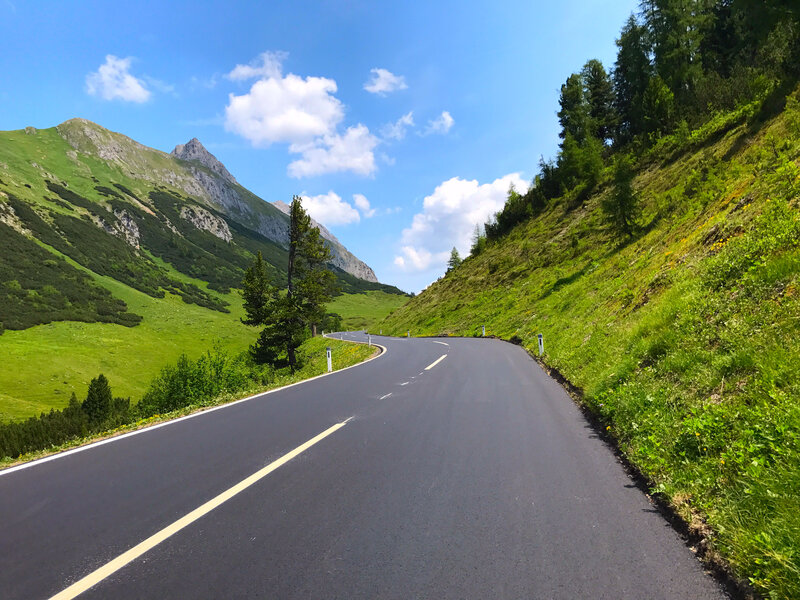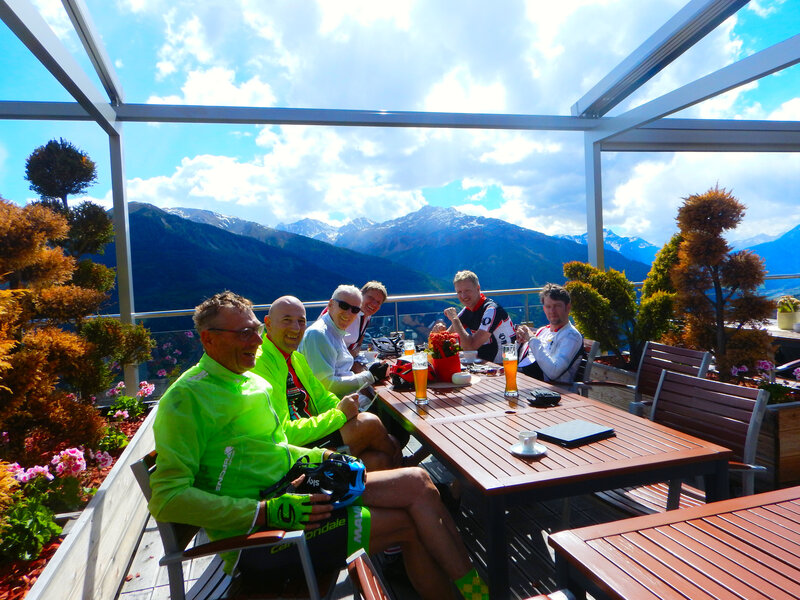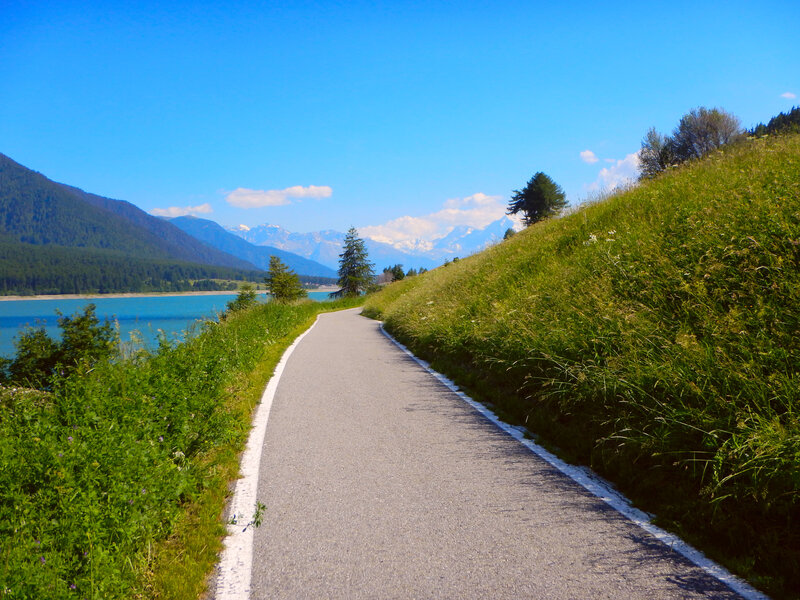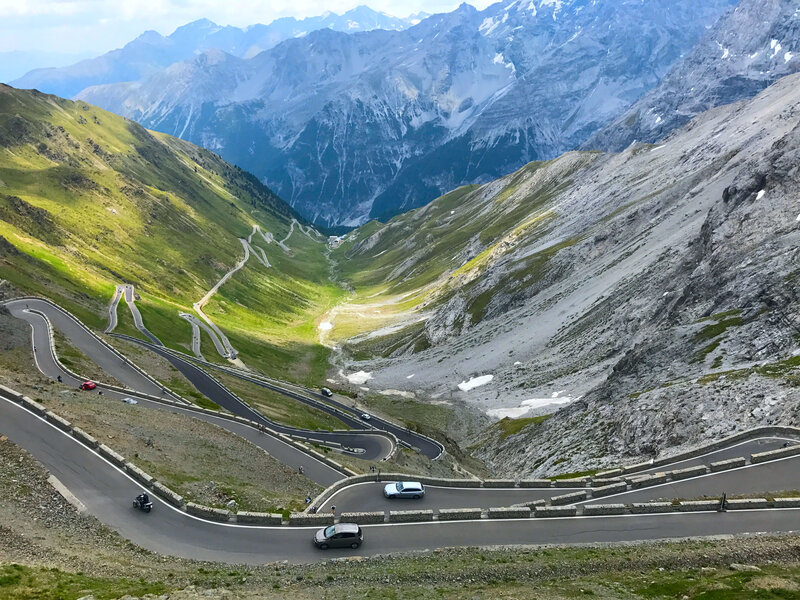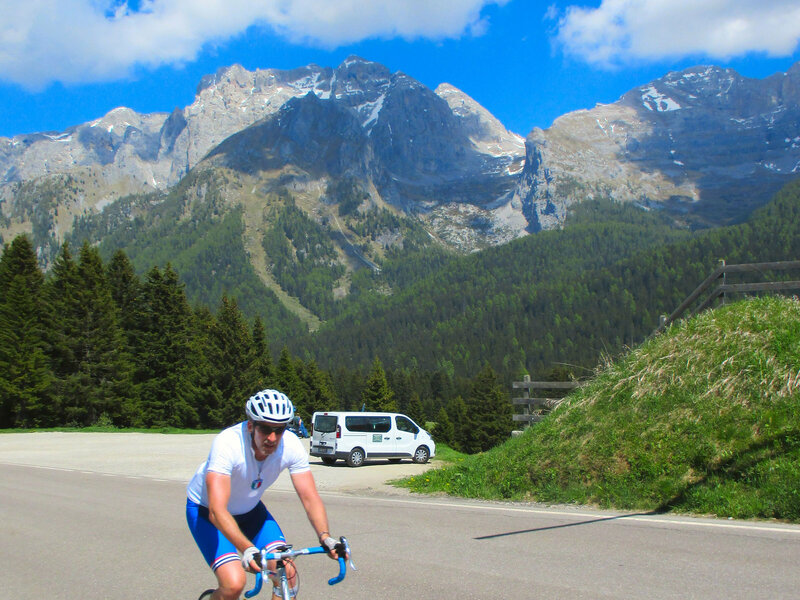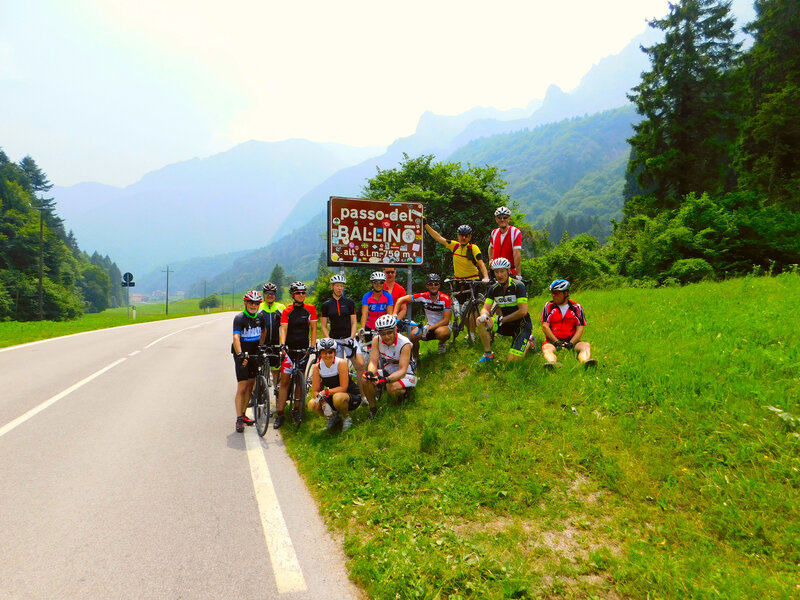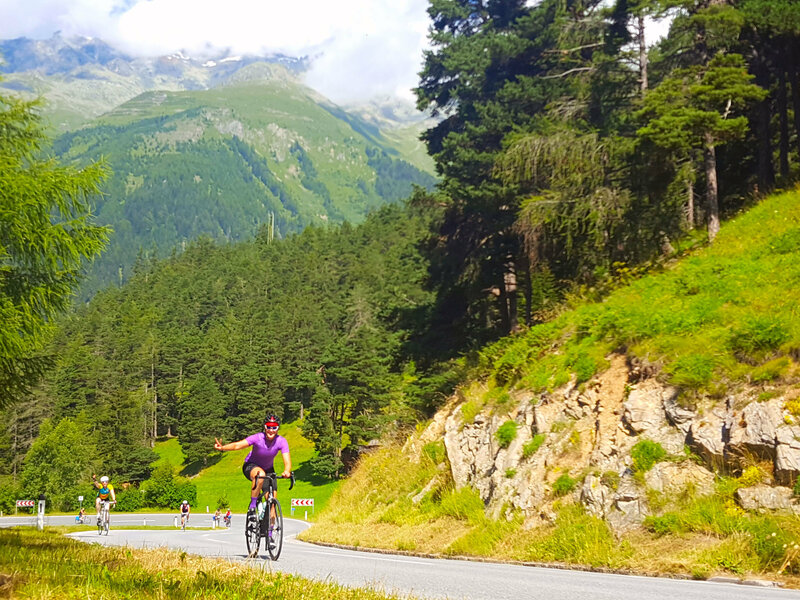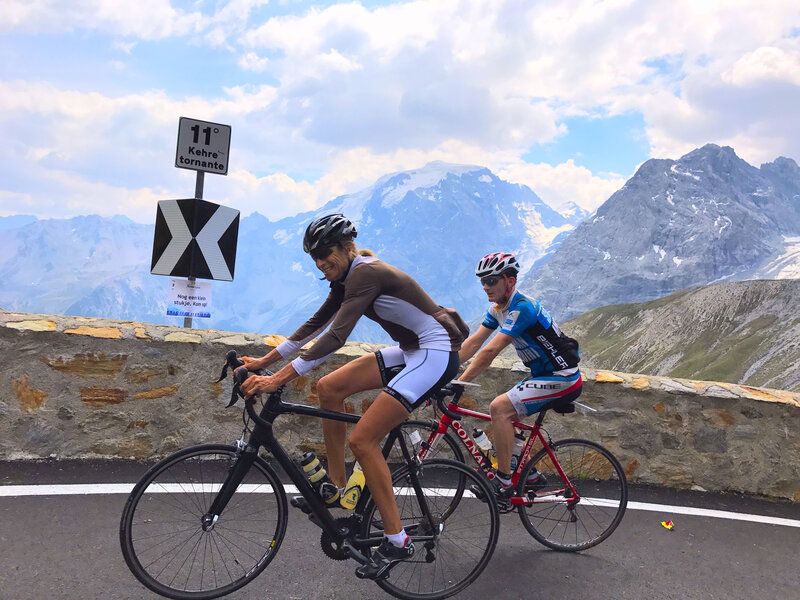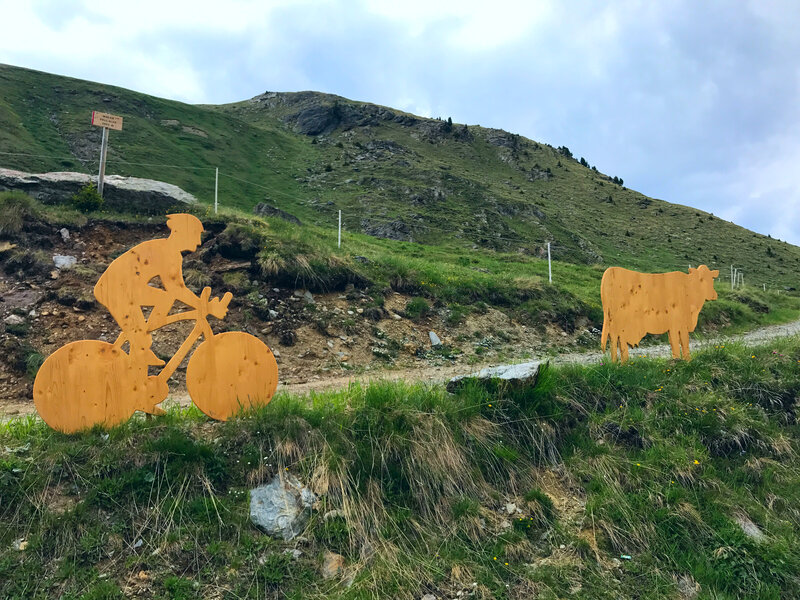 Oberstdorf - Lake Garda
Facts
Hard, but brilliant: The classic for all who want more!
Requirements
We assume a very good basic condition. The climbs are also partly steeper!
Highlights
Stelvio Pass, Gavia Pass, the solitude of the mountains. After the high alpine highlights, a Mediterranean vacation atmosphere awaits us on arrival at Lake Garda.
Route
Over the Oberjochpass we drive into the Lechtal and over the Hahntennjoch into the Inntal. Over the Reschenpass we drive into Vinschgau and over the Stilfser Joch to Bormio. Now over the Gavia and Tonale into the Val di Sole and past Madonna di Campiglio towards Lake Garda.
6 pm: Meeting in Oberstdorf for dinner, getting to know each other and bike check. Discussion of the overall tour based on maps.
Tuesday
Stage 1 - From Oberstdorf to Imst: approx. 100 km; approx. 1800 hm
The first pass on the program is the Oberjochpass. This leads us into the Tannheim Valley before we enter the Lech Valley after the descent. The Hahntennjoch (1903 m) is not an easy pass. However, a speed descent compensates us for the exertions.
Wednesday
Stage 2 - From Imst to Prad: approx. 100 km; approx. 2000 hm
Over the Piller Höhe (1558 m) we cut back in the direction of Norbertshöhe and then come back into the Inntal. Over the Reschenpass (1504 m) we reach the Vinschgau.
Thursday
Stage 3 - From Prad to Ponte di Legno: approx. 90 km; approx. 3250 hm
Today the royal stage, first Stelvio (2760 m) and then Gavia Pass (2621 m), which is already quite a demanding combination.
Friday
Stage 4 - From Ponte di Legno to Lake Garda: approx. 120 km; approx. 2200 hm
Over the Tonale Pass (1883 m) you reach the orchards of the Val di Sole. But the only way to get south is via Madonna di Camiglio - and for that you have to climb another 1500 meters. The magnificent Brenta views on the descent to Tione are truly unique. From Tione we go to Stenico, Ponte Arche and over the Passo Ballino. A gigantic descent brings us to Lake Garda, where we can duly celebrate our arrival at the finish.
After breakfast transfer back to Sonthofen.
Services, dates and prices
Arrival
Self journey to Oberstdorf.
Services
5 x half board in double room in good and well-kept hotels/pensions, partly with sauna and pool
tour guidance (guide)
luggage transport
escort vehicle
Return transfer
Online picture service