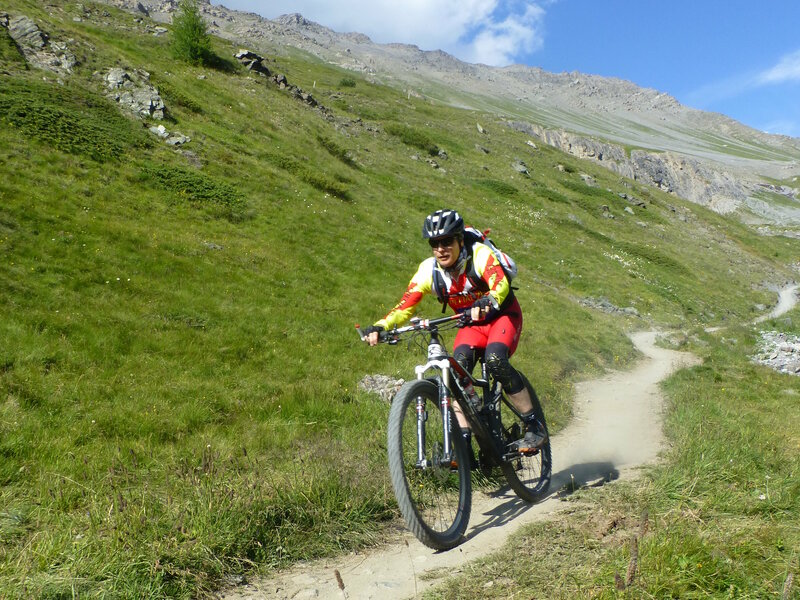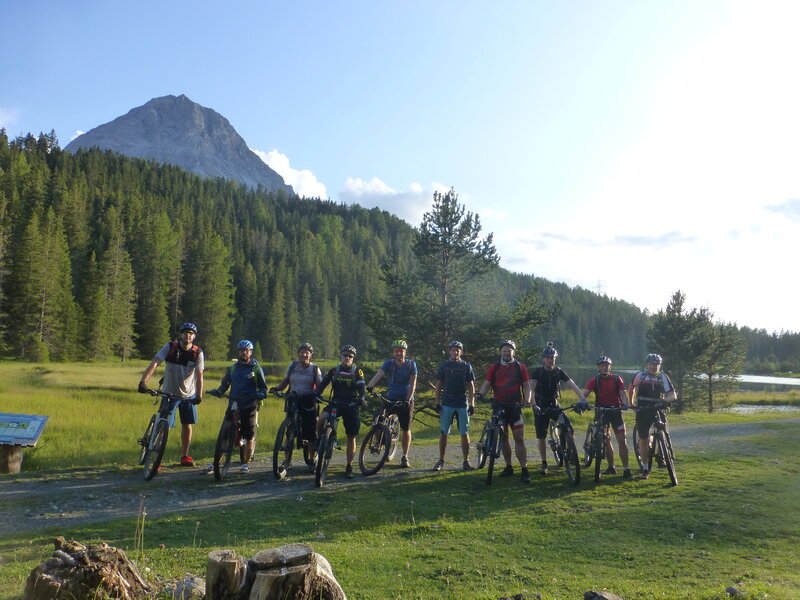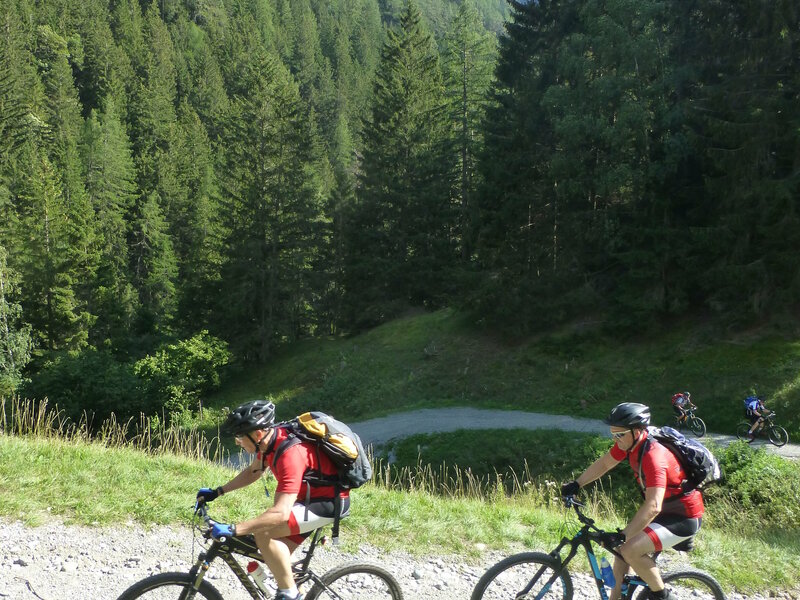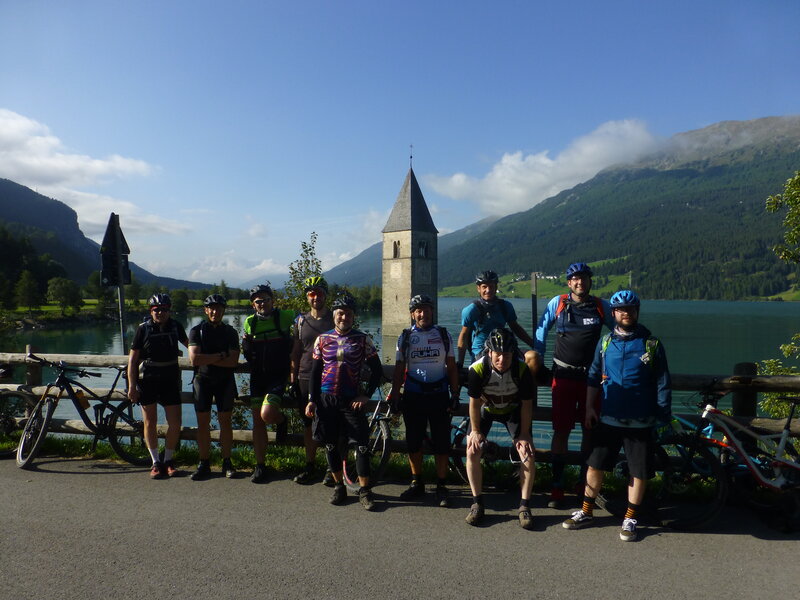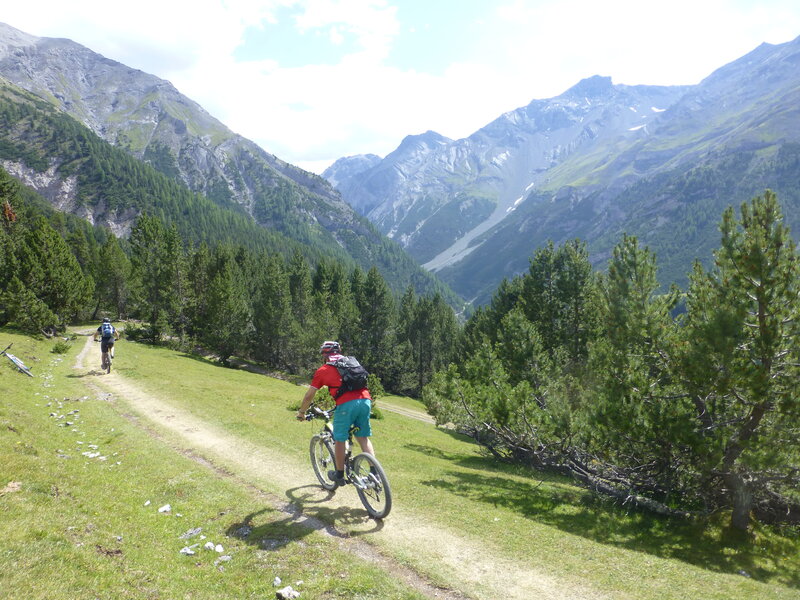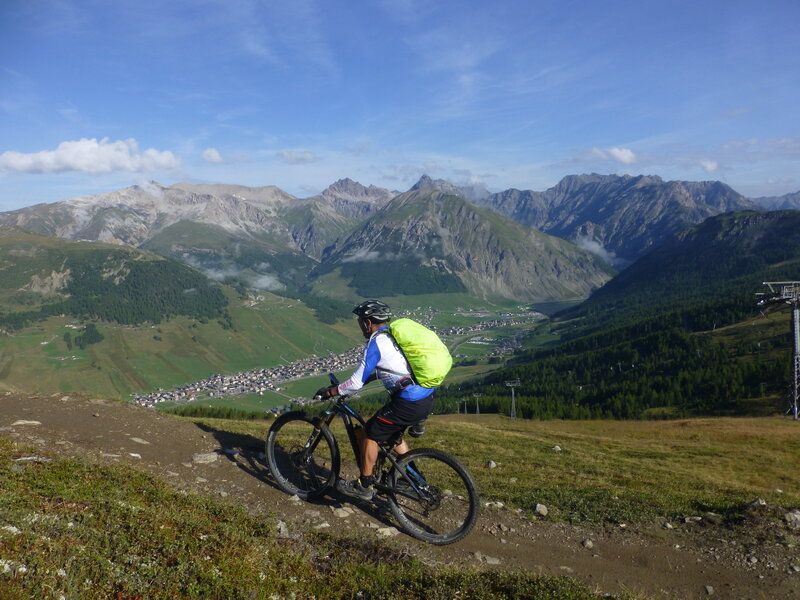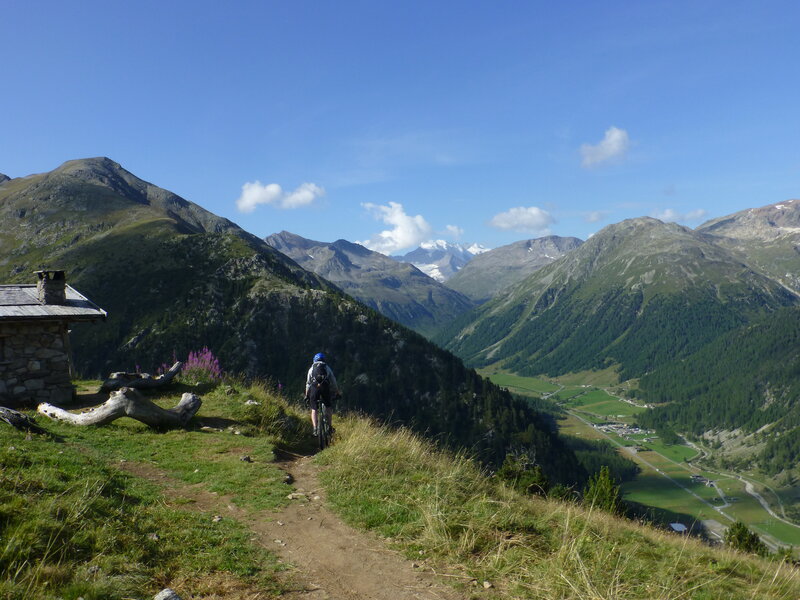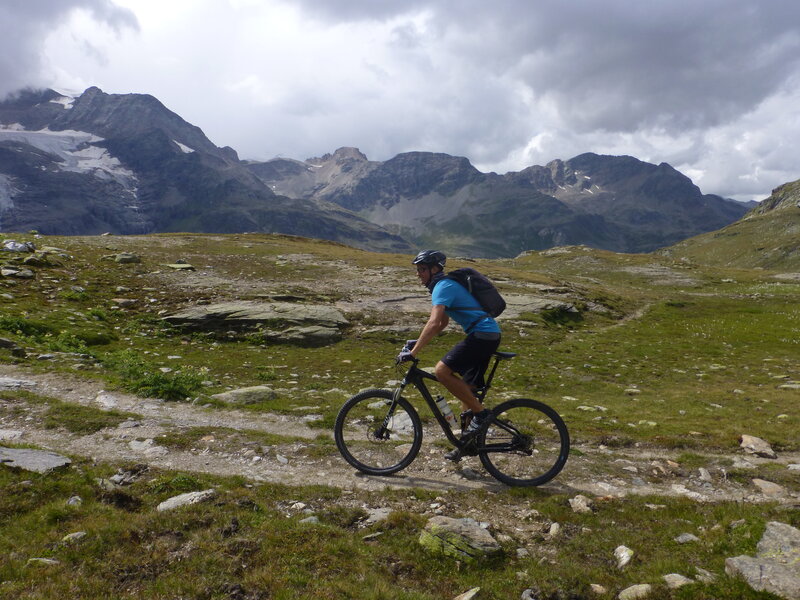 Weekend Transalp
Facts
Auf drei Etappen mit insgesamt ca. km und ca. hm von Grainau bei Landec nach St. Moritz: Eine gut geeignete Transalp für Fortgeschrittene, die sowohl bergauf als auch bergab gut drauf sind.
Requirements
Eine sehr gute Kondition und eine gute Bikebeherrschung sind Voraussetzung. Mit vereinzelten Schiebepassagen muss gerechnet werden.
Highlights
Ein Landschaftsmix zum schwindelig Werden: zum Warm-Up das Inntal, dann der Schwarze See hoch über Nauders, das Val Mora, der Passo Alpisella oder Trela, geniale hochalpine Übergänge – und als Highlight zum Schluss: die 4000er und Gletscher der Bernina-Gruppe.
Route
Von Prutz bei Landeck führt der Weg zunächst am Inn entlang, dann hoch über den Schwarzsee nach Nauders. Weiter geht es über Müstair in die Schweiz, von dort durch das Val Mora nach Livigno und über die Forcula di Livigno in die Schweiz. Vom Berninapass verläuft die Strecke nochmals Richtung Süden auf genialen Trails, dann bringt euch der Zug wieder hoch und ihr surft auf flowigen Trails nach Pontresina bei St. Mortiz.
Friday
Etappe 1: Prutz bei Landeck – Nauders: ca. 45 km, ca. 1100 hm
13 Uhr: Treffen in Prutz, Kennenlernen, Bike-Check, Besprechung der Route anhand von Karten. Von Prutz aus rollen wir uns auf dem Inntalradweg über Ried und Pfunds ein. Dann machen wir einen kleinen Abstecher in die Schweiz und fahren über zum Teil steilen Schotter Richtung Schwarzsee. Kurz vor dem See haben wir ein kurzes Schiebestück (ca. 20 Min.) zu bewältigen. Ein flowiger Downhill bringt uns nach Nauders.
Saturday
Etappe 2: Nauders – Livigno: ca. 70 km, ca. 1700 hm
Heute haben wir auch in der New Cut Version einen langen Tag, deshalb sollten wir zeitig losfahren. Wir fahren auf der Rodelbahn hoch zum Plamort und genießen hier erste FlowPanorama Trails auf der Plamort Hochebene durch die bekannten Panzersperren und zum Must Have Aussichtspunkt über dem Reschensee. Hier ist erst mal Photoshooting angesagt. Dann geht es flowig runter zum Reschensee und weiter nach Glurns. Hier machen wir unser zweites Frühstück und warten auf unseren Shuttle. Diese bringt uns zum Ofenpass. Hier erwartet uns ein nächster flowiger Trail zur Buffalora und wird es kurz sehr steil. Hier erwarten uns schon der nächsten Trail rüber zum Lago di Livigno. Von hier aus schlagen wir den Weg zum Passo Mora und an den Lago di Fraele ein. Zum Abschluss gönnen wir uns noch den ultimativen Trailgenuss am Passo di Val Trela. Der Weg zur Alpe Trela stellt unsere Ausdauer mit ein paar knackigen Anstiegen noch einmal auf die Probe. Auf der Malga Trela stärken wir uns, bevor wir uns auf einen der genialsten Downhill-Singletrails der Alpen wagen! Diese Tour an einem super schönen Tag wird sicherlich eine der Mountainbiketouren eueres Biker Lebens werden, versprochen!
Sunday
Etappe 3: Livigno – St. Moritz: ca. 60 km, ca. 1100 hm
Heute erwartet uns feinster Trail-Spaß, davon das Meiste sehr flowig. Von Livigno nehmen wir die Mottolino-Gondel, um von dort die ersten Höhenmeter auf einem wunderschönen Trail zu genießen. Der Blick auf Livigno ist überwältigend. Aus dem abgeschiedenen Val Mine heraus kommen wir über abwechslungsreiche Flowtrails auf den Schotterweg, der uns, begleitet vom Pfeiffen der Murmeltiere, zur Forcola di Livigno bringt. Nach einer Kaffeepause am Pass mit leckeren italienischen Spezialitäten geht es auf einen neuen spektakulären Trail zum Bernina-Pass. Die Gletscher und Gipfel der Bernina-Gruppe wirken wie eine atemberaubende riesige Kulisse in der wir die Hauptdarsteller sind. Ein schöner Singletrail bringt uns weiter nach Pontresina. Dort kommen wir gegen 14.30 Uhr an, verladen die Bikes und sodass wir gegen 17 Uhr wieder in Prutz sind.
Services, dates and prices
Arrival
Selbstanreise nach Prutz bei landeck.
Services
2x ÜF im DZ mit HP in guten und gepflegten Hotels
Tourenführung (Guide)
Rücktransfer
Gepäcktransport
Begleitfahrzeug
Gondelticket
Online Bilderservice
Dates
M2WN8
Early Bird
Super Early Bird
21.08.2020 - 23.08.2020
till 31.12.2019
till 01.11.2019
M2WN10
Early Bird
Super Early Bird
04.09.2020 - 06.09.2020
till 31.12.2019
till 01.11.2019
M2WN11
Early Bird
Super Early Bird
09.07.2021 - 11.07.2021
till 31.12.2020
till 01.11.2020
M2WN17
Early Bird
Super Early Bird
20.08.2021 - 22.08.2021
till 31.12.2020
till 01.11.2020
M2WN19
Early Bird
Super Early Bird
03.09.2021 - 05.09.2021
till 31.12.2020
till 01.11.2020