Quickie

Lake Tegern - Pustertal Valley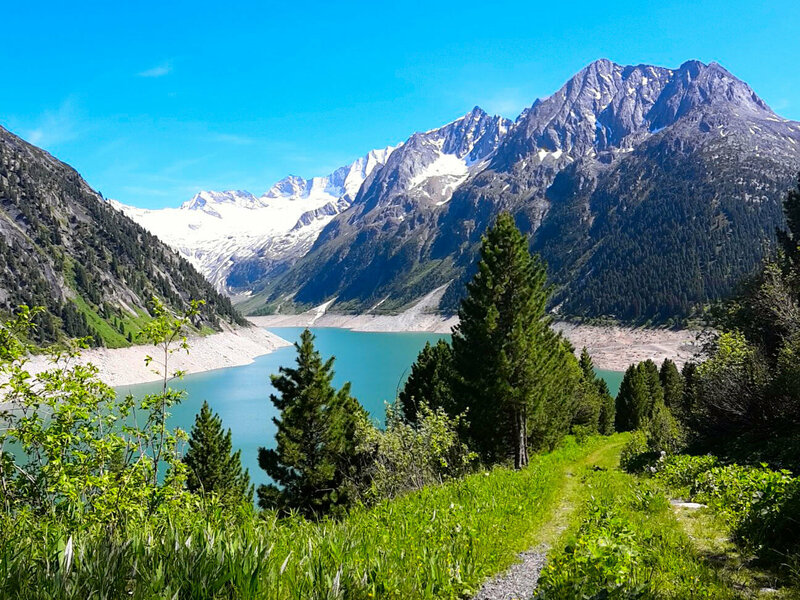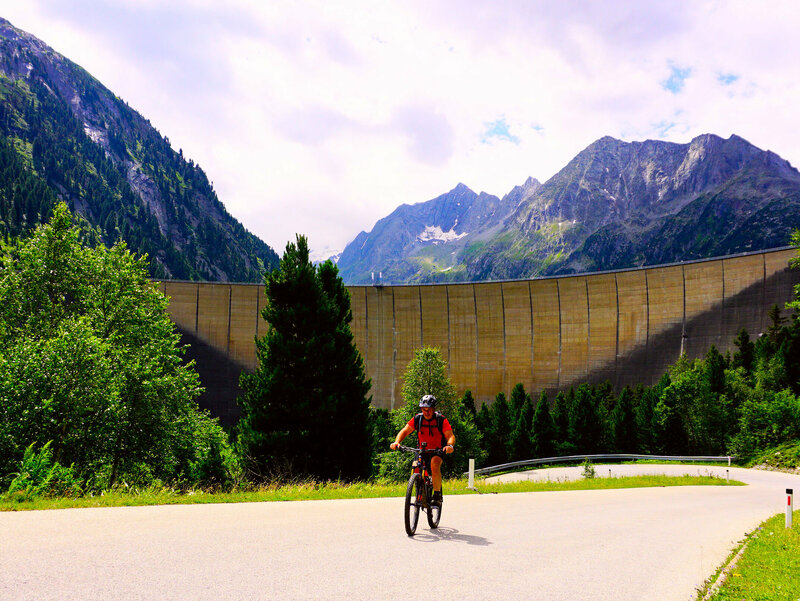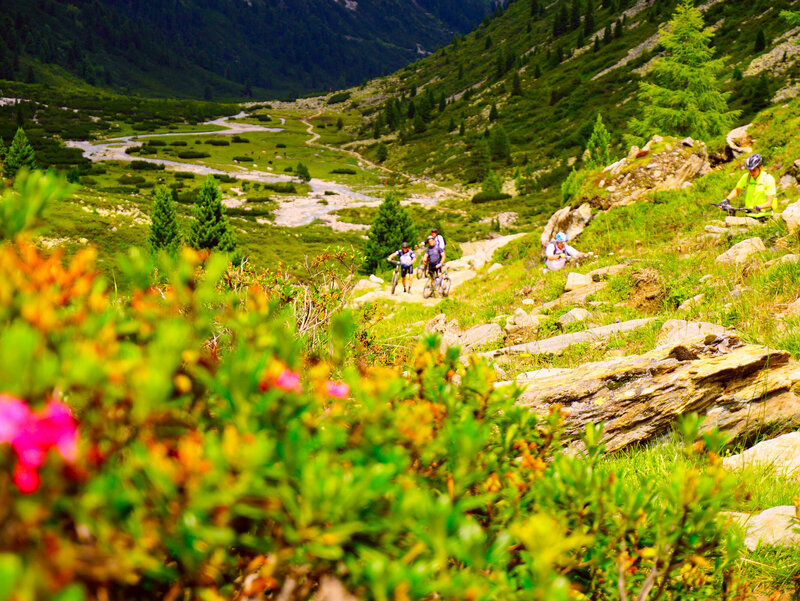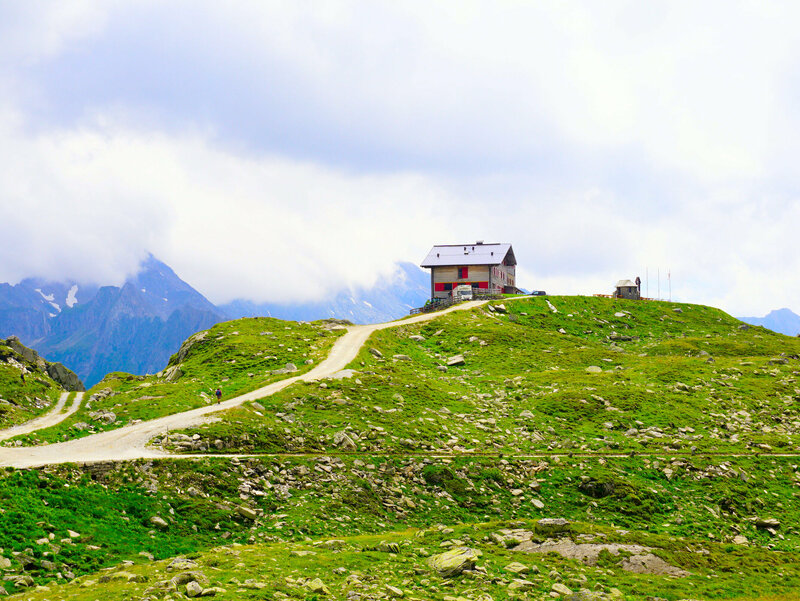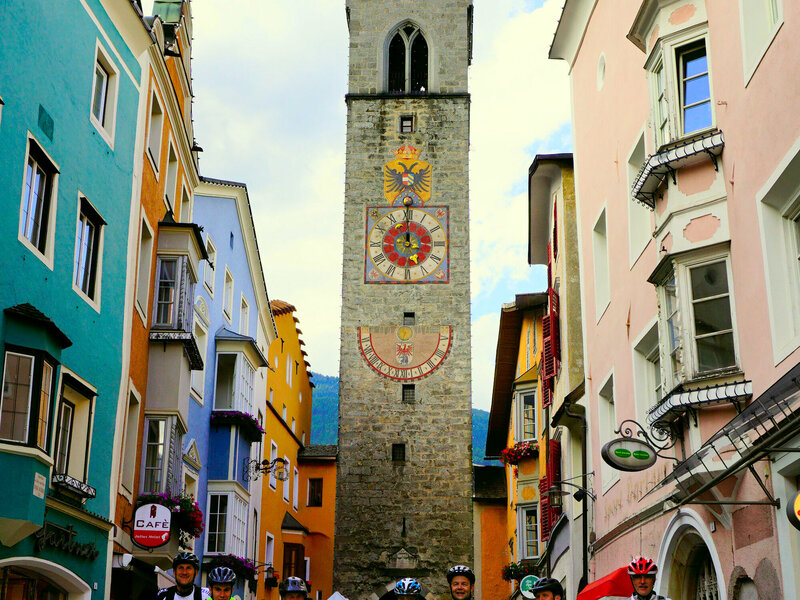 Lake Tegern - Pustertal Valley
Facts
This tour leads us across beautiful forest tracks and country lanes from Tegernsee into the Puster Valley. With about 3200 m of ascent and 183 kilometers this tour is suitable for beginners. Ausgestattet mit Kartenausschnitten, Roadbooks und Hinweisen auf touristische Highlights, radelt Ihr in Eigenregie über die Alpen. Wir übernehmen die Reiseorganisation. Zu Eurer eigenen Sicherheit könnt Ihr Euch ab zwei Personen zu einer individuellen Transalp anmelden.
Requirements
Apart from a few sections where you have to push your bike the whole tour is easily passable with the bike. The downhill passages are quite easy and can be mastered by all mountainbikers.
Highlights
Landscapes: Wonderful single-trails upwards to the Pfitscher Joch with a view to the area of the Grenzkamm, wonderful views of the main ridge of the Alps. South Tyrolean flair from Sterzing.
Route
This tour leads from Tegernsee into the Valepp and then gently sloping down to the Inn Valley. Further we ride through the Zillertal Valley and at the Pfitscher Joch over the main ridge of the Alps to Sterzing and further to Mühlbach into the Puster Valley.
The book about the journey
Selbstanreise nach Kreuth am Tegernsee, Check-In, Abendessen, Tourbesprechung.
Wednesday
Etappe 1 - Von Kreuth nach Stumm: ca. 60 km; ca. 800 hm
Durch die Brandenberger Ache am Kaiserhaus vorbei geht es nach Brixlegg. In Rattenberg, einem kleinen Städtchen, können wir einen Kaffe trinken, um dann die letzten Kilometer entlang der Ziller nach Stumm zu fahren.
Thursday
Etappe 2 - Von Stumm zur Dominikushütte: ca. 40 km; ca. 1300 hm
Die Route bringt euch durch das Zillertal bis Mayerhofen und nimmt Kurs auf den Schlegeisspeicher. Ca. 1200 Höhenmeter auf ca. 20 km hauptsächlich auf Nebenstraßen liegen vor euch. Über Ginzling und vorbei am Gasthof Breitlahner gelangt ihr auf einen Schotterweg, der später in einen Uphill Trail übergeht und wunderschöne Ausblicke bietet. Die letzten Kilometer kurbelt ihr dann wieder auf Asphalt mit Sicht auf die gewaltige Staumauer des Speichersees. Oben angekommen lockt die Dominikushütte mit leckerem Kaiserschmarrn auf der Sonnenterasse mit idyllischem Bergpanorama.
Friday
Etappe 3 - Von der Dominikushütte nach Mühlbach: ca. 70 km; ca. 950 hm
Der Berg ruft! Heute geht es über das Pfitscher Joch, einem der bekanntesten Übergänge des Alpenhauptkamms. Über einen Wanderpfad schlängelt ihr euch Richtung Pfitscherjoch Haus. Der Weg ist nur teilweise befahrbar und beinhaltet eine kurze Tragestrecke. Nach dieser heißt es noch einmal beißen auf einem steilen Schotterweg. Die Belohnung? Die Wahnsinns Aussicht! Und natürlich die rasante Abfahrt ins Pfitschertal auf der Sonnenseite der Alpen. In Sterzing könnt ihr euch mit einem Eis belohnen, bevor ihr die letzten Kilometer nach Mühlbach in Angriff nehmt.
Nach dem Frühstück Rücktransfer nach Kreuth.
Services, dates and prices
Arrival
Selbstanreise nach Kreuth am Tegernsee.
Services
4 x ÜF im DZ in guten und gepflegten Hotels/Pensionen, 1 x auf der Dominikushütte im DZ oder MBZ
4 x HP
Gepäcktransport
Begleitfahrzeug
Buch mit Tourenbeschreibung und GPS-Tracks
Kurzeinweisung durch ULPbike Guide am Anreisetag
Handynummer eines ULPbike Guides
Rücktransfer
Online Bilderservice
Dates
I1TP9
Early Bird
Super Early Bird
21.06.2022 - 25.06.2022
till 31.12.2021
till 01.11.2021
I1TP15
Early Bird
Super Early Bird
02.08.2022 - 06.08.2022
till 31.12.2021
till 01.11.2021
I1TP19
Early Bird
Super Early Bird
30.08.2022 - 03.09.2022
till 31.12.2021
till 01.11.2021