NEW 2020!

highlights Garmisch - Gardasee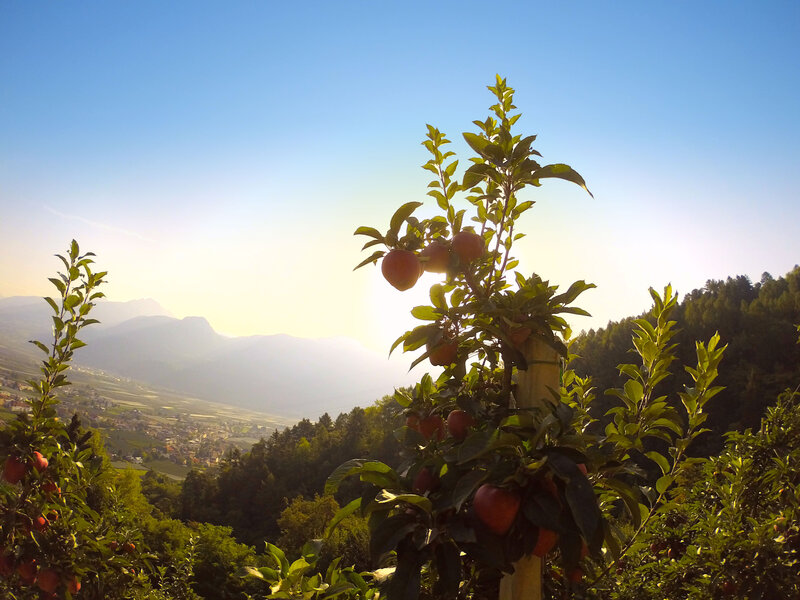 highlights Garmisch - Gardasee
Facts
An unforgettable alpine crossing by foot! Look forward to our new programme 2020! More information coming soon!
Highlights
Highlight Tour von Garmisch zum Gardasee
19 Uhr Treffen in Grainau bei Garmisch zum Kennenlernen und zum Abendessen. Besprechung der Gesamttour anhand von Karten.
Wednesday
Etappe 1 - Von Grainau nach Ehrwald: ca. 15 km; ca. ↑ 800 hm, ca. ↓ 500 hm; Gehzeit ca. 5 Stunden
Von Grainau wandern wir entlang der Zahnradbahn hinauf zum Eibsee und weiter zur Hochtörle Hütte. Über schöne Pfade geht es hinunter nach Ehrwald, unserem ersten Etappenziel.
Thursday
Etappe 2 - Von Ehrwald nach Nassereith: ca. 19 km; ca. ↑ 900 hm, ca. ↓ 1050 hm; Gehzeit ca. 7 Stunden
Die herrliche Frische des Lärchenwaldes können wir heute am Anfang dieser Etappe genießen. Die ersten Kilometer geht es moderat hoch. Dann aber beginnt der Anstieg auf dem Knappensteig zur Barbarakapelle und dem Marienberg Joch. Auf der Marienberg Alm stärken wir uns bevor wir mit dem Abstieg beginnen. Ein Highlight erwartet uns noch am Ende dieser Etappe, der Adlerhorst über Nassereith. Nach einer Pause in Nassereith bringt uns unser Shuttle nach Prutz im Oberinntal.
Friday
Etappe 3 - Durch die Uina Schlucht ins Vinschgau: ca. 18 km; ca. ↑ 1200 hm, ca. ↓ 650 hm; Gehzeit ca. 7 Stunden
Unser Shuttle bringt uns am Morgen in die Schweiz nach Sur En. Hier beginnen wir unsere Wanderung zur bekannten Uina Schlucht. Auf der Uina Dadaint können wir eine Pause machen und uns mit den Speisen dieser urigen Hütte stärken. Noch ein kurzes Stück, dann beginnt der Aufstieg in die Uina Schlucht. Dafür sollten wir trittsicher und schwindelfrei sein. Nach gut 200 Hm geht die Schlucht in eine traumhaft schöne Hochebene über umgeben von tollen Bergen. Die Ruhe wird nur durch das Pfeifen der Murmeltiere und das Leuten der Kuhglocken gestört. Bis zur Sesvenna Hütte sind es noch eine gute Stunde Wanderung über diese Hochebene. Hier rasten wir ausgiebig und genießen den tollen Blick auf den Cevedale, Zufallspitze und Veneziaspitze. Als letztes Highlight erwartet uns ein beeindruckender Wasserfall auf dem Abstieg nach Schlinig. Nach einer Rast in Schlinig fahren wir weiter nach Meran.
Saturday
Etappe 4 - Meran 2000: ca. 14 km; ca. ↑ 600 hm, ca. ↓ 900 hm; Gehzeit ca. 5 Stunden
Zum Abschluss haben wir die Wahl - eine entspannte Tour in Meran oder eine Wanderung auf der "Sonnenterrasse Merans". Die größte Bergbahn Südtirols bringt und in nur 7 Minuten auf knapp 2000 Meter und wir wandern steil bergauf zum kleinen Ifinger. Von der Kuhleitenhütte können wir die tollen Panoramablicke genießen. Vorbei an der Meraner Hütte wandern wir über die Hochebene bis zum Kreuzjöchl. Von hier aus geht es über den Alten Almsteig und die urige Moschwaldalm zurück nach Falzeben und mit dem Bus nach Meran.
Nach dem Frühstück Rücktransfer nach Grainau.
Services, dates and prices
Arrival
self-arrival to Garmisch.
Services
Bed & breakfast in a double room
Halfboard
Guided tour (guide)
Return transfer
Online image service
Dates
T1GM15
Early Bird
Super Early Bird
03.08.2021 - 08.08.2021
till 31.12.2019
till 01.11.2019
T1GM3
Early Bird
Super Early Bird
10.05.2022 - 15.05.2022
till 31.12.2021
till 01.11.2021