NEW 2020!

highlights Garmisch - Gardasee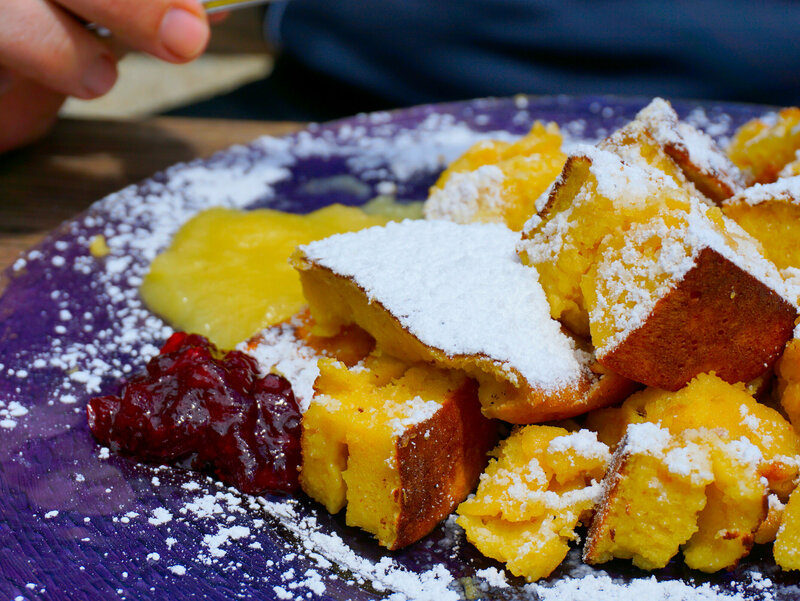 highlights Garmisch - Gardasee
Facts
An unforgettable alpine crossing by foot! Look forward to our new programme 2020! More information coming soon!
Highlights
Highlight Tour von Garmisch zum Gardasee
19 Uhr Treffen in Grainau bei Garmisch zum Kennenlernen und zum Abendessen. Besprechung der Gesamttour anhand von Karten.
Sunday
Etappe 1 - Von Grainau nach Griesen: ca. 15 km; ca. ↑ 450 hm, ca. ↓ 400 hm; Gehzeit ca. 5 Stunden
Von Grainau wandern wir vorbei am Badersee, dann entlang der Zahnradbahn hinauf zum Eibsee und von dort nach Griesen.Von hier nehmen wir die Bahn nach Ehrwald, unserem ersten Etappenziel.
Monday
Etappe 2 - Von Biberwier zum Schloss Fernstein: ca. 13 km; ca. ↑ 450 hm, ca. ↓ 400 hm; Gehzeit ca. 4,5 Stunden
Wir fahren mit dem Bus nach Biberwier und starten von dort unsere Wanderung über den Fernpass. Eine wahre Seen Tour im Zugspitzgebiet, Mittersee, Blindsee, Smaranger See und unser Ziel ist der Fernsteinsee. Hier verdienen wir uns eine Pause und fahren dann weiter nach Prutz.
Tuesday
Etappe 3 - Bergkastellbahn - Reschensee : ca. 7 km; ca. ↑ 20 hm, ca. ↓ 700 hm; Gehzeit ca. 2,5 Stunden
Heute haben wir eine entspannte Etappe vor uns. Wir fahren mit dem Shuttle nach Nauders zur Bergkastellbahn. Oben angekommen wandern wir durch das Biotop Plamorter Moos über die Hochebene bis zum Aussichtfelsen. Von hier haben wir einen fantastischen Blick auf den Reschensee und Ortler, ein perfekter Fotostopp. Weiter geht es hinunter nach Graun. Hier stehen wir direkt vor dem Wahrzeichen des Vinschgau, dem verunkenen Kirchturm im Reschensee. Wir fahren mit dem Bus weiter nach Mals und mit der Vinschgaubahn nach Meran.
Wednesday
Etappe 4 - Meran: ca. 8 km; ca. ↑ 250 hm, ca. ↓ 250 hm; Gehzeit ca. 2,5 Stunden
Heute lassen wir es etwas gemütlicher angehen. Nach dem Frühstück starten wir unsere leichtere Wanderung durch die Altstadt von Meran, über den Tappeinerweg zum Graidweg und durch die Weinberge hinauf nach Dorf Tirol. Nach einer Rast geht es zurück in die Altstadt von Meran. Hier könnt ihr durch die Laubengassen schlendern oder an der Passer den südtiroler Flair genießen, den Nachmittag haben wir zur freien Verfügung. Unser Hotel liegt im Zentrum von Meran.
Thursday
Etappe 5 - Andalo - Molenveno: ca. 12 km; ca. ↑ 100 hm, ca. ↓ 1300 hm; Gehzeit ca. 5,5 Stunden
Mit einem Shuttle beginnt die heutige Tour. Wir fahren zügig in Richtung Süden auf der Autobahn und dann hoch nach Andalo. Mit der Seilbahn geht es dann hoch auf einen Bergrücken zwischen Brenta und Etschtal. Hier genießen wir eine der besten Aussichten der südlichen Alpen. Das 360 Grad Panorama ist überwältigend und bei guter Sicht können wir vor hier aus schon das Ziel unserer Wanderung, den Gardasee, in der Ferne erkennen. Wir wandern über die Hochebene bis zur Bait del Germano und stärken uns für den Abstieg zum traumhaft gelegenen Molveno See. Hier übernachten wir.
Friday
Etappe 6 - Campi - Riva del Garda: ca. 7 km; ca. ↑ 100 hm, ca. ↓ 650 hm; Gehzeit ca. 3 Stunden
Wir fahren die ersten Kilometer mit dem Shuttle bis nach Campi, einem alten Bergdorf. Von hier starten wir unsere letzte Etappe zum Gardasee. Die Blicke auf den Gardasee und Riva mit seiner Hafenpromenade sind fantastisch. Bis zum Ziel sind es nur noch ein paar steile Serpentinen bergab und endlich können wir die fleißigen Füße im See Abkühlen und unsere Ankunft feiern. Geschafft!
Nach dem Frühstück Rücktransfer nach Grainau.
Services, dates and prices
Arrival
self-arrival to Garmisch.
Services
Bed & breakfast in a double room
Halfboard
Guided tour (guide)
Return transfer
Online image service
Dates
T0GG15
Early Bird
Super Early Bird
15.08.2020 - 22.08.2020
till 31.12.2019
till 01.11.2019
T0GG18
Early Bird
Super Early Bird
05.09.2020 - 12.09.2020
till 31.12.2019
till 01.11.2019