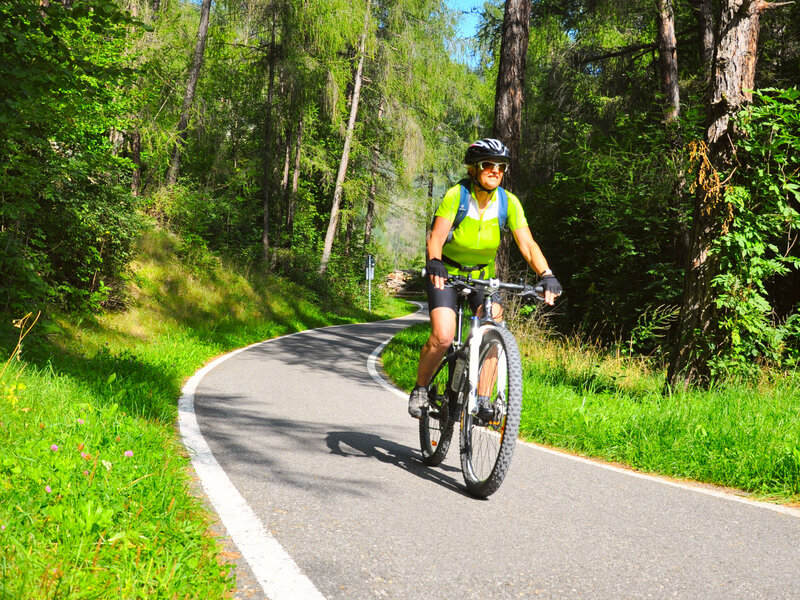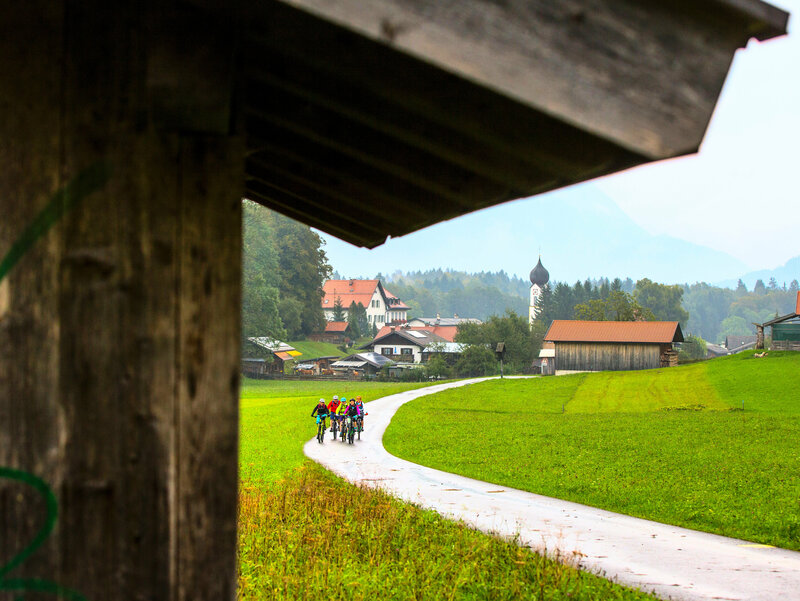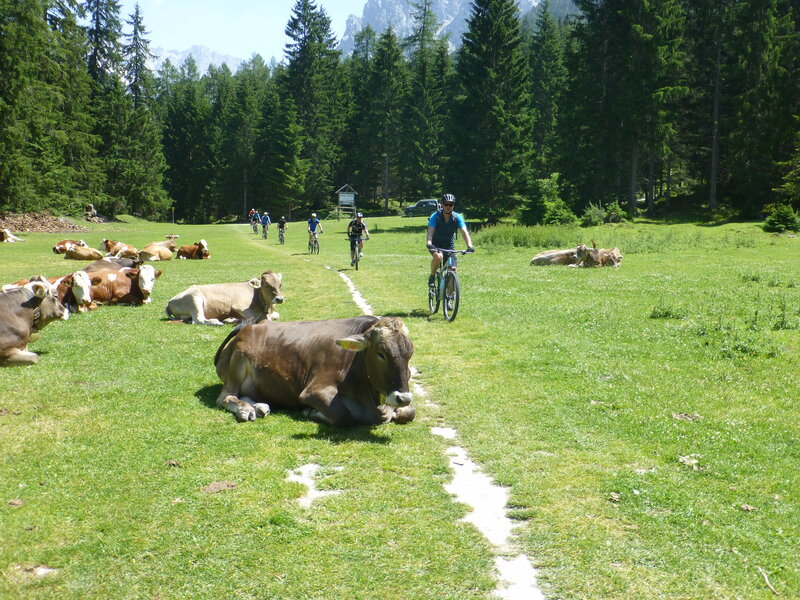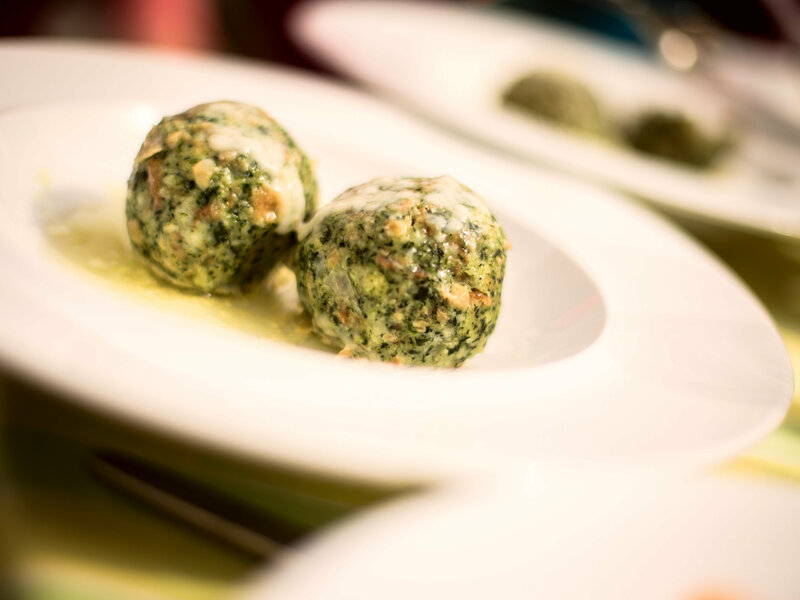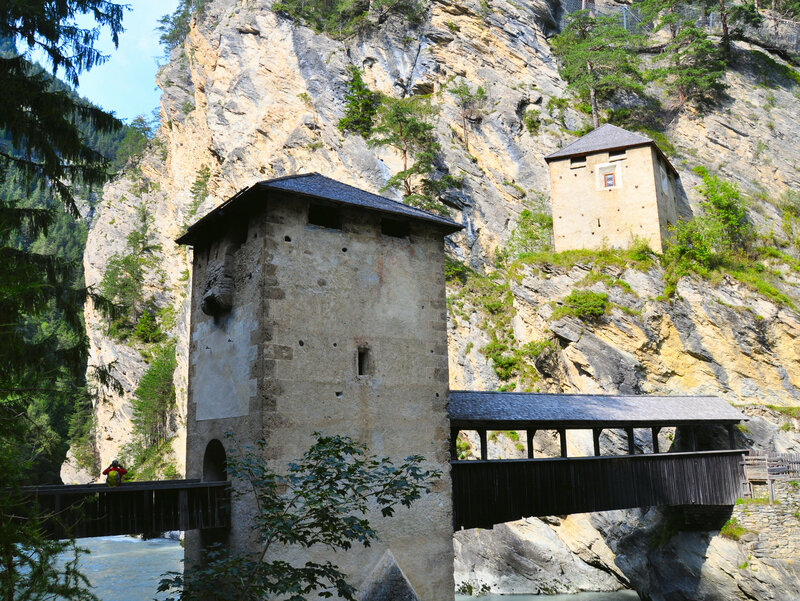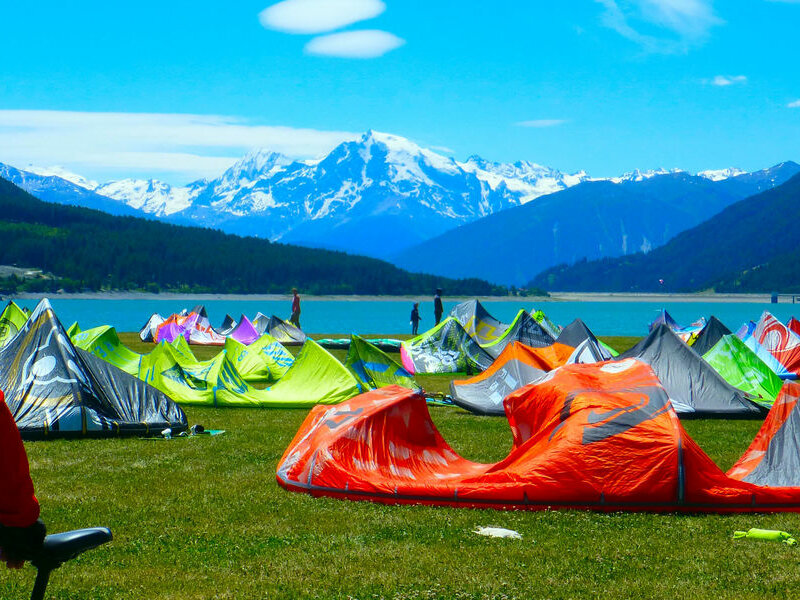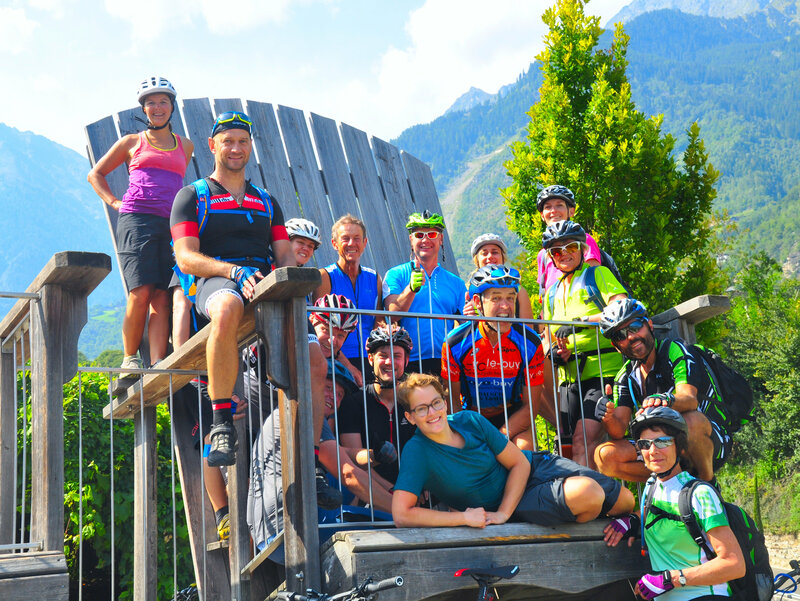 Garmisch - Merano
Facts
The tour leads from Garmisch past the Zugspitze and over the Fernpass into Austria, and later over the Reschenpass into South Tirol (Italy) into Vinschgau. This is a beautiful tour with panoramic views over the Alps for those wishing to invest less time than a whole week. Ausgestattet mit Kartenausschnitten, Roadbooks und Hinweisen auf touristische Highlights, radelt ihr in Eigenregie über die Alpen. Wir übernehmen die Reiseorganisation. Zu Eurer eigenen Sicherheit könnt Ihr Euch ab zwei Personen zu einer individuellen Transalp anmelden.
Requirements
This tour is ideal for beginners mainly on well established cycling routes. The stages are technically easy and therefore well suited for E-Bikers. A basic fitness for longer climbs is recommended.
Highlights
For landscape lovers: Zugspitzmassif, Reschenpass, the Reschensee and the apple orchards in the Vinschgau. For culture lovers: The romantic castle Fernstein, the medieval town of Glurns, the Juva Castle in South Tyrol and the Mediterranean spa town of Merano. For culinary delights: Bacon, cheese, Schlutzkrapfen, antipasti, pizza, tiramisu and cappuccino...
Route
From Garmisch we start our tour along the Eibsee and then on a panoramic mountain highway to Ehrwald. Past the Weißensee we cycle to the Fernpass, enjoy the descent to the little village Nassereith and further along Imst through the Inn Valley to Nauders. On the ancient roman way Via Claudia Augusta we ride along the Reschenpass and through Glurns in the South Tyrolean Etsch Valley to Merano.
The book about the journey
Selbstanreise nach Grainau bei Garmisch, Check-In, Abendessen.
Thursday
Etappe 1 - Von Grainau nach Imst: ca. 50 km; ca. 850 hm
Entlang der Loisach radelt ihr nach Ehrwald. Das Zugspitzmassiv ragt impossant zu eurer linken empor. Durch den Lärchenwald fahrt ihr auf dem Panoramahöhenweg Richtung Fernpass. Bevor ihr den Fernpass angeht könnt ihr die natürliche Schönheit des Weißensees genießen und eine Blick zurück auf das Wettersteingebirge mit der Zugspitze werfen. Hinter dem Fernpass werdet ihr mit einer schönen Abfahrt zum Schloss Fernsteinsee belohnt. Über die Via Claudia geht es ins Gurgltal, nach Nassereith und vorbei an den Kneippanlage von Tarrenz zu eurem ersten Etappenziel.
Hier geht's zum detaillierten Höhenprofil.
Friday
Etappe 2 - Von Imst nach Nauders: ca. 80 km; ca. 1100 hm
Über den Inntalradweg fahrt ihr heute auf den Spuren der Römer nach Landeck. Nachdem ihr das Schloss über dem Ort erspäht habt, geht es in einem welligen Auf und Ab immer am Inn entlang über Prutz, Ried, Tösens und Pfunds über die Kajetansbrücke nach Martina. Dabei genießt ihr die malerische Kulisse der Berge. Wenn es die Zeit erlaubt, bietet sich vor Martina ein kultureller Abstecher zur Zollfeste Altfinstermünz an. Ab Martina gilt es, die 300 Höhenmeter bis zur Norbertshöhe zu bezwingen, bevor ihr entspannt nach Nauders runterrollt.
Hier geht's zum detaillierten Höhenprofil.
Saturday
Etappe 3 - Von Nauders nach Meran: ca. 100 km; ca. 300 hm
Nur noch ein kurzes Stück zum Reschenpasses und schon seid ihr in Italien und könnt einen Fotostopp am versunkenen Kirchturm von Alt-Graun im Reschensee genießen. Eine schöne Abfahrt bringt euch schnell ins sonnige Vinschgau. Auf dem Etschtalradweg gelangt ihr in das mittelalterliches Städtchen Glurns, welches zu einem kulturellen Kaffeestopp einlädt. Durch scheinbar niemals endende Apfelplantagen geht es tendenziell bergab vorbei an Reinhold Messners Schloss Juval bei Naturns bis zum Meraner Stuhl. Von hier habt ihr einen wunderbaren Blick auf Meran und es trennen euch nur noch sieben Serpentinen bergab von eurem lang ersehnten Ziel.
Hier geht's zum detaillierten Höhenprofil.
Nach dem Frühstück, Rücktransfer nach Grainau bei Garmisch.
Services, dates and prices
Arrival
Selbstanreise nach Grainau.
Services
4 x ÜF im DZ in guten und gepflegten Hotels/Pensionen, z.T. mit Sauna und Pool
3 x HP
Gepäcktransport
Begleitfahrzeug
Buch mit Tourenbeschreibung und GPS-Tracks
Kurzeinweisung durch ULPbike Guide am Anreisetag
Handynummer eines ULPbike Guides
Rücktransfer