Quickie

Garmisch - Merano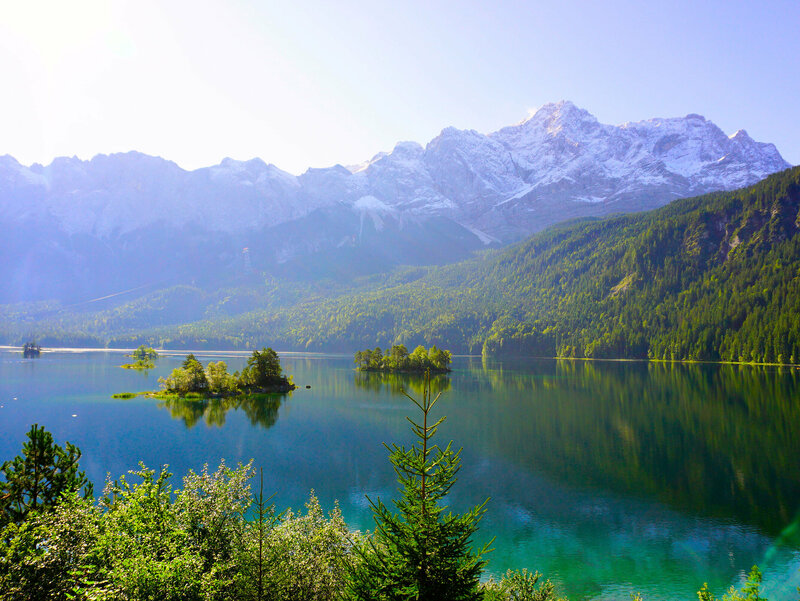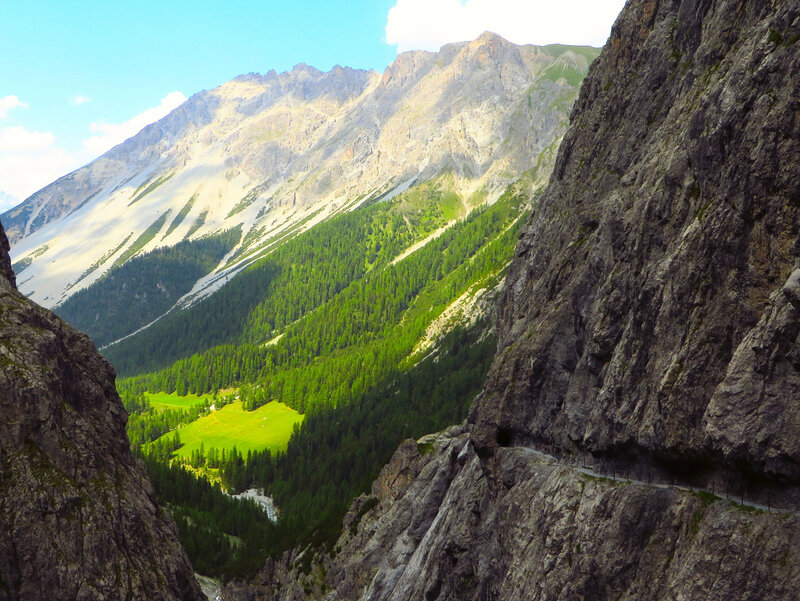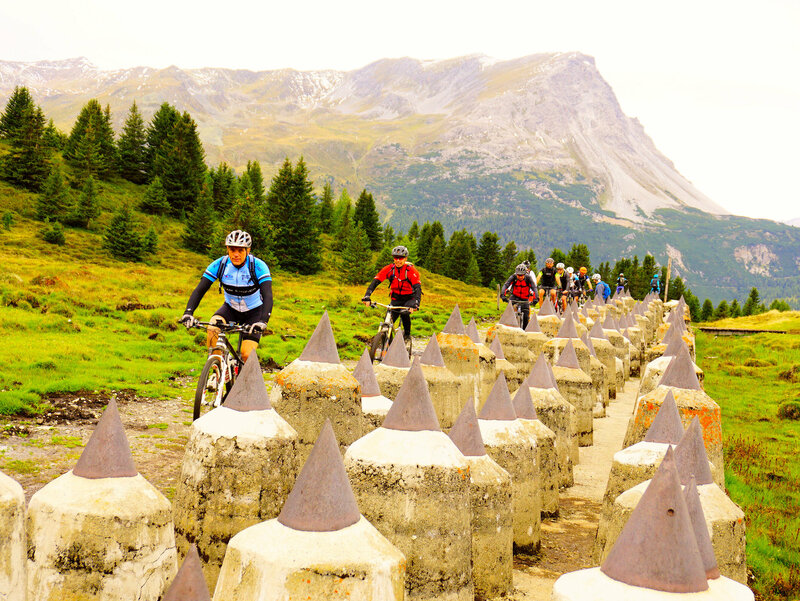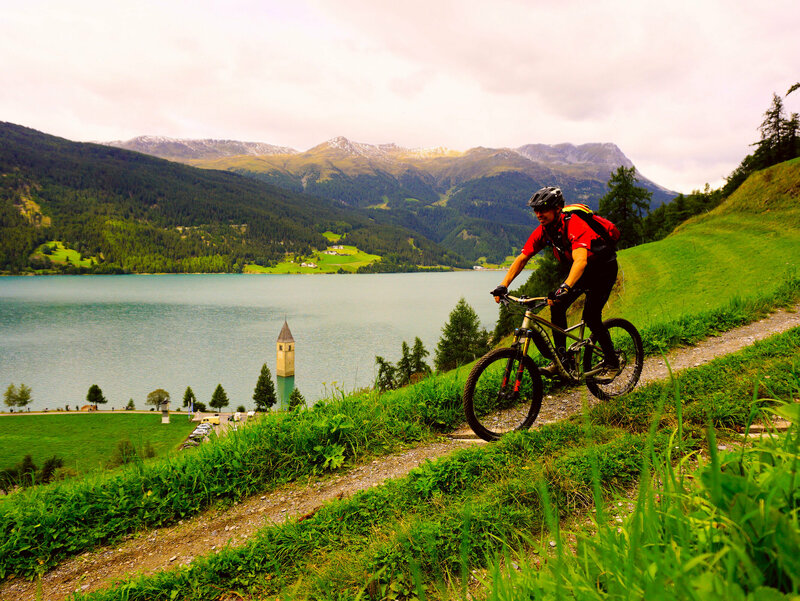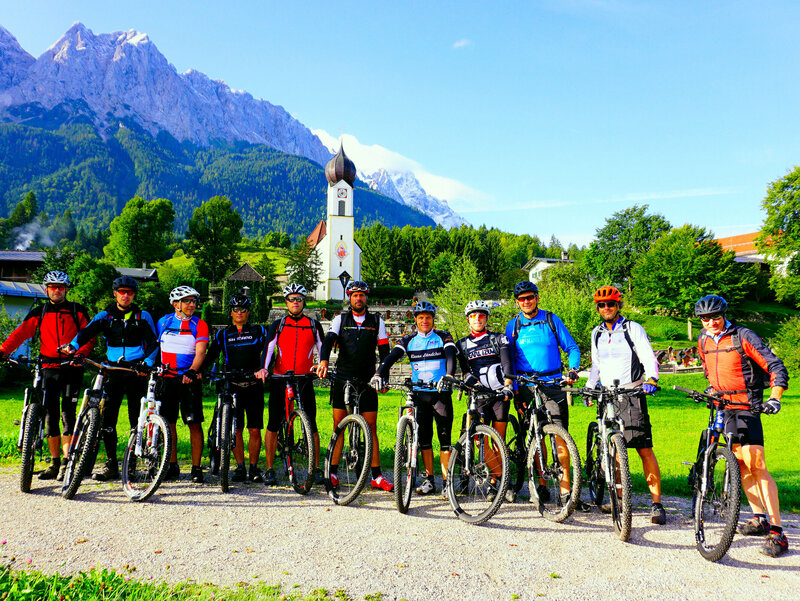 Garmisch - Merano
Facts
Steep ascents and fantastic views on the first day, two wonderful trails on the second day and as the crowning achievement the Uina Canyon and the Sesvenna Plateau. And finally, we can enjoy ice-cream in the Mediterranean Merano. Many highlights await us during this Quickie. Ausgestattet mit Kartenausschnitten, Roadbooks und Hinweisen auf touristische Highlights, radelt Ihr in Eigenregie über die Alpen. Wir übernehmen die Reiseorganisation. Zu Eurer eigenen Sicherheit könnt Ihr Euch ab zwei Personen zu einer individuellen Transalp anmelden.
Requirements
A moderately difficult tour with simple and well passable trails. Some driving technique skills and a good fitness are recommended.
Highlights
For landscape lovers: Zugspitzmassif, Uina Canyon and the apple orchards in the Vinschgau. For culinary delights: A culinary journey from bacon to cheese and Schlutzkrapfen.
Route
From Garmisch we start our tour past the Zugspitze over the Marienbergjoch towards Imst. Through the valley of the Inn we cycle up to a moorland lake above Nauders, then on a fantastic downhill heading to the Reschenpass. If the conditions are ideal we cycle into the Uina canyon the next day. The high alpine landscape of the Sesvenna Plateau is in direct contrast to the ice-cream served under palm trees in the evening in Merano. As an alternative the Plamort between Nauders and Reschen with its newly shaped Dreiländer-trails is no less attractive. It offers an unforgettable view down to the Reschensee and over the whole Upper Vinschgau to the Ortler.
The book about the journey
Selbstanreise nach Grainau bei Garmisch, Check-In, Abendessen, Tourbesprechung.
Thursday
Etappe 1 - Von Grainau nach Imst: ca. 60 km; ca. 1950 hm
Von Grainau startet ihr zum malerisch gelegenen Eibsee am Fuße der Zugspitze. Es geht weiter aufwärts zur Hochthörlehütte nach Tirol. Tolle Trails und Speed-Asphalt führen nach Ehrwald. In einem schönen Auf und Ab biken wir auf dem Panoramaweg nach Biberwier und über das Marienbergjoch weiter nach Nassereith. Ein toller Singletrail zum Abschluss der Abfahrt macht Lust auf mehr! Auf den Spuren der alten Römerstraße Via Claudia Augusta rollt ihr schließlich ins Gurgltal bei Imst.
Friday
Etappe 2 - Von Imst nach Nauders: ca. 85 km; ca. 1900 hm
Wir folgen dem Tiroler Jakobsweg zur sehr schön gelegenen Kronburg. Von hier bringt euch ein lässiger Trail nach Landeck. Nach dem Anstieg zur Fließer Platte geht es auf flowigen Trails mit schönem Panorama zurück ins Inntal. Entlang des Transalp-Klassikers Via Claudia fahrt ihr bis zur schweizer Grenze. Eine kernige Auffahrt führt euch zum Tagesabschluss an einen wunderschönen Moorsee, der Trail-Downhill nach Nauders ist absolute Spitzenklasse, hier können wir "Flow-Garantie" geben!
Saturday
Etappe 3 - Von Nauders nach Meran: ca. 120 km; ca. 1400 hm
Bei optimalen Bedingungen solltet ihr euch die Gelegenheit nicht entgehen lassen den Umweg über die Uina-Schlucht und die Sesvenna-Hochebene zu machen. Bei weniger guten Bedingungen wartet folgende Tour auf euch: Zuerst schraubt ihr euch 800 Höhenmeter hinauf zum Plamorter Boden, um eine gigantischen Aussicht auf den Ortler und Reschenpass genießen zu können. Es folgt ein super Downhill auf den neuen Drei-Länder-Trails zum Reschensee, der erste italienische Cappuccino im mittelalterlichen Glurns und schließlich feinste Singletrails abseits der Apfelplantagen durch das obere Vinschgau. Das mediterrane Meran erwartet euch am Schluss mit einem leckerem italienischen Eis!
Nach dem Frühstück Rücktransfer nach Grainau bei Garmisch.
Services, dates and prices
Arrival
Selbstanreise nach Grainau bei Garmisch.
Services
4 x ÜF im DZ in guten und gepflegten Hotels/Pensionen, z.T. mit Sauna und Pool
3 x HP
Gepäcktransport
Begleitfahrzeug
Buch mit Tourenbeschreibung und GPS-Tracks
Kurzeinweisung durch ULPbike Guide am Anreisetag
Handynummer eines ULPbike Guides
Rücktransfer
More Information
Die Tour ist im Baukastensystem aufgebaut. Wechseln zwischen Basisroute (light) und zahlreichen Varianten (medium) ist individuell möglich!
Dates
I2GM6
Early Bird
Super Early Bird
02.06.2021 - 06.06.2021
till 31.12.2020
till 01.11.2020
I2GM7
Early Bird
Super Early Bird
09.06.2021 - 13.06.2021
till 31.12.2020
till 01.11.2020
I2GM8
Early Bird
Super Early Bird
16.06.2021 - 20.06.2021
till 31.12.2020
till 01.11.2020
I2GM11
Early Bird
Super Early Bird
07.07.2021 - 11.07.2021
till 31.12.2020
till 01.11.2020
I2GM13
Early Bird
Super Early Bird
21.07.2021 - 25.07.2021
till 31.12.2020
till 01.11.2020
I2GM15
Early Bird
Super Early Bird
04.08.2021 - 08.08.2021
till 31.12.2020
till 01.11.2020
I2GM18
Early Bird
Super Early Bird
25.08.2021 - 29.08.2021
till 31.12.2020
till 01.11.2020
I2GM20
Early Bird
Super Early Bird
08.09.2021 - 12.09.2021
till 31.12.2020
till 01.11.2020