Quickie

Garmisch - Merano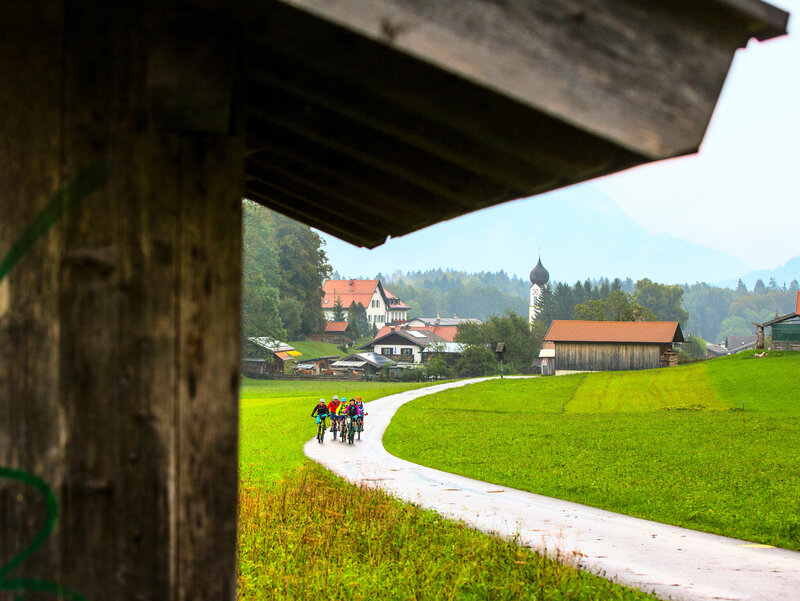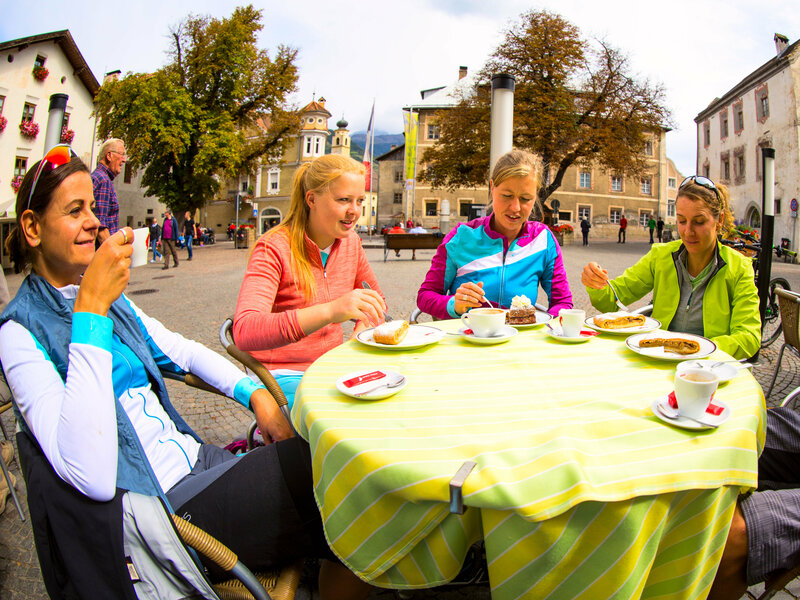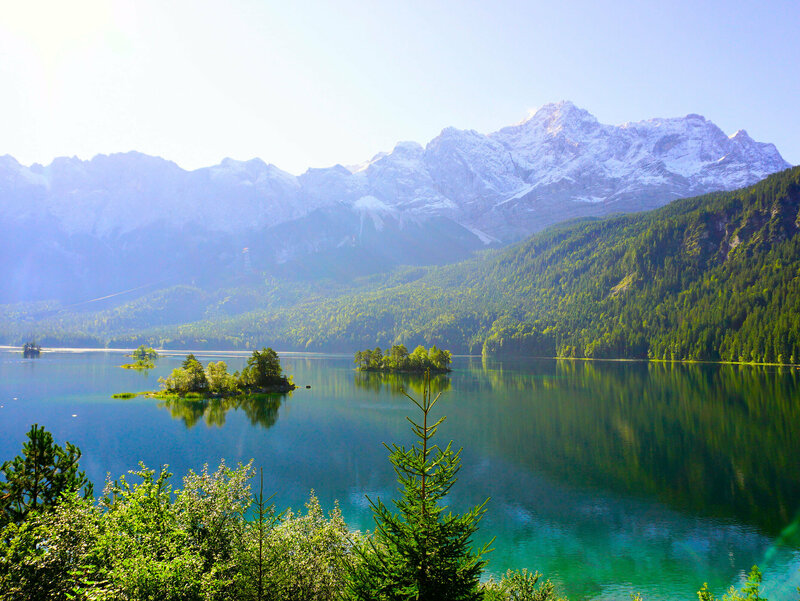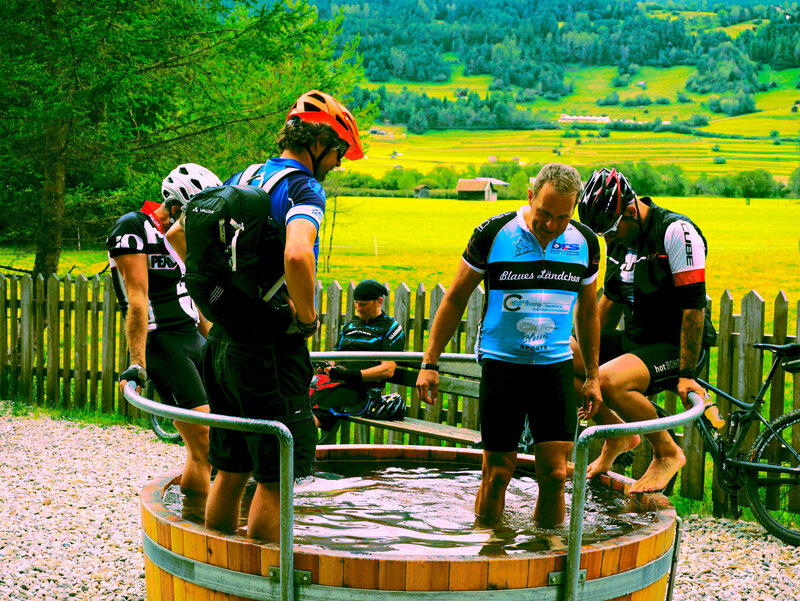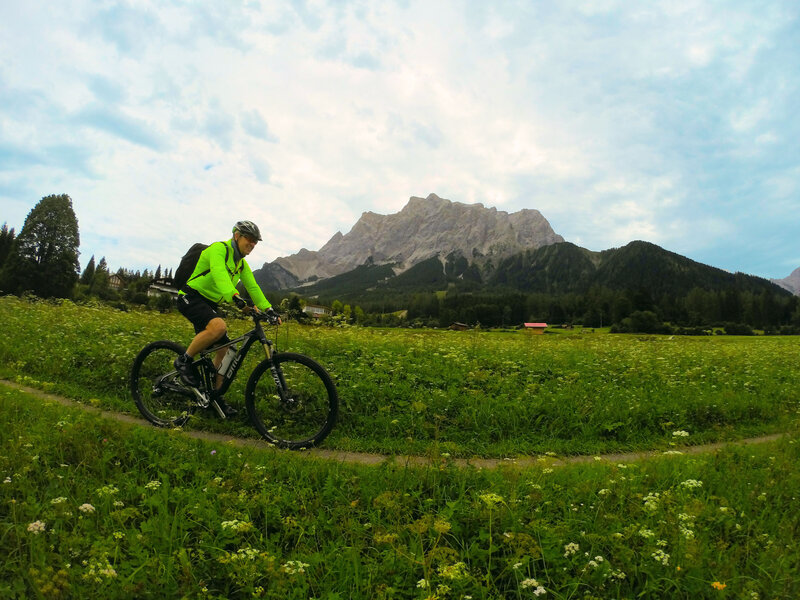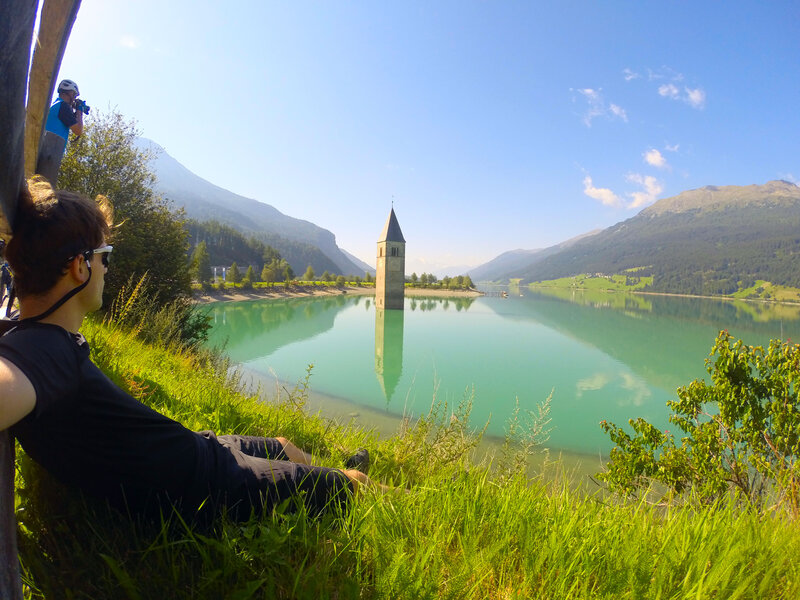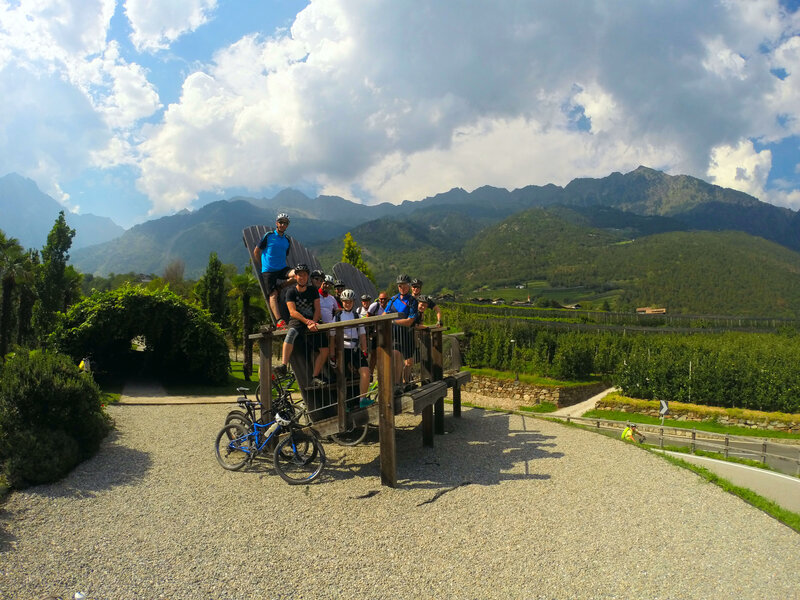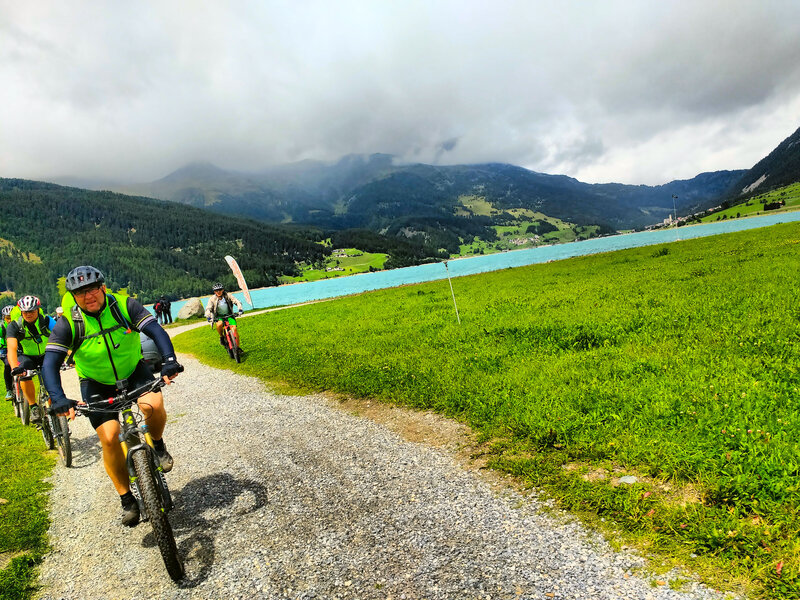 Garmisch - Merano
Facts
This tour leads us from Garmisch past the Zugspitze over the Fernpass and the Reschenpass into the Vinschgau Valley. A beautiful panorama tour for all who don't want or cannot invest a whole holiday- week. Ausgestattet mit Kartenausschnitten, Roadbooks und Hinweisen auf touristische Highlights, radelt Ihr in Eigenregie über die Alpen. Wir übernehmen die Reiseorganisation. Zu Eurer eigenen Sicherheit könnt Ihr Euch ab zwei Personen zu einer individuellen Transalp anmelden.
Requirements
This tour is ideal for beginners mainly on well established cycling routes. Basic fitness and having fun while cycling are recommended.
Highlights
For landscape lovers: Zugspitzmassif, Reschenpass, the Reschensee and the apple orchards in the Vinschgau. For culture lovers: The romantic castle Fernstein, the medieval town of Glurns, the Juva Castle in South Tyrol and the Mediterranean spa town of Merano. For culinary delights: Bacon, cheese, Schlutzkrapfen, antipasti, pizza, tiramisu and cappuccino...
Route
From Garmisch we start our tour to the Eibsee at the foot of the Zugspitze to Tyrol. A panoramic mountain highway leads from Ehrwald to the deep blue lakes at the Fernpass. Offside the Fernpass federal road we follow the footsteps of the Romans and enjoy the descent to the little village Nassereith and further along to Imst. Through the Inn Valley we follow the old Roman Road Via Claudia to Nauders. We cycle along the Reschenpass to Italy. Past the Grauner Tower which significantly rises up out of the Reschensee, we cycle further south and finally get to the apple orchards of the Vinschgau to Merano.
The book about the journey
Selbstanreise nach Grainau bei Garmisch, Check-In, Abendessen, Tourbesprechung.
Thursday
Etappe 1 - Von Grainau nach Imst: ca. 55 km; ca. 1450 hm
Der erste Tag beginnt mit einem Anstieg zum ersten Highlight, dem Eibsee. Weiter bergauf gelangt ihr zur Hochtörlehütte. Über ein kurvenreiches Sträßchen rollt ihr nach Ehrwald, von wo aus ihr durch einen Lärchenwald und vorbei am Weissensee zum Fernpass gelangt. Über die Via Claudia geht es vorbei am Fernsteinsee und über Nassereith nach Imst.
Friday
Etappe 2 - Von Imst nach Nauders: ca. 80 km; ca. 1250 hm
Heute startet ihr entspannt auf dem Inntalradweg über Mils und Zams bis Landeck. Eingeradelt geht es von dort knackig bergauf bis zur Fließer Platte, wo ihr alte Wagenspuren der Römer bewundern könnt. Etwas weiter habt ihr schon eine grandiose Aussicht ins Inntal. Ein schöner Trail bringt euch nach Fließ wieder zum Inn zurück, welchem ihr über Prutz und Pfunds folgt. Nach der Norbertshöhe mit ihren 11 Kehren rollt ihr nur noch bergab bis nach Nauders.
Saturday
Etappe 3 - Von Nauders nach Meran: ca. 90 km; ca. 300 hm
Nur noch ein klitzekleiner Anstieg und der Reschenpass und der Alpenhauptkamm liegen hinter und der Reschensee und Italien vor euch. Vorbei am versunkenen Turm geht es entspannt nach Glurns. In dem mittelalterlichen Städtchen könnt ihr euch den ersten italienischen Cappucchino gönnen! Falls euch die Kilometer zwischen den unzähligen vinschger Apfelbäumen endlos erscheinen, kennen unsere Guides den ein oder anderen Geheimtipp, wie man euch mit wenig Aufwand mit Trailvarianten ein Lächeln ins Gesicht zaubern kann. Am Abend lasst ihr dann die Sektkorken in Meran knallen. Die perfekte Kulisse, um eine Transalp zu feiern!
Nach dem Frühstück Rücktransfer nach Grainau bei Garmisch.
Services, dates and prices
Arrival
Selbstanreise nach Grainau bei Garmisch.
Services
4 x ÜF im DZ in guten und gepflegten Hotels/Pensionen, z.T. mit Sauna und Pool
2 x HP
Gepäcktransport
Begleitfahrzeug
Buch mit Tourenbeschreibung und GPS-Tracks
Kurzeinweisung durch ULPbike Guide am Anreisetag
Handynummer eines ULPbike Guides
Rücktransfer
Online Bilderservice
Dates
I1GM15
Early Bird
Super Early Bird
04.08.2021 - 08.08.2021
till 31.12.2020
till 01.11.2020
I1GM18
Early Bird
Super Early Bird
25.08.2021 - 29.08.2021
till 31.12.2020
till 01.11.2020
I1GM20
Early Bird
Super Early Bird
08.09.2021 - 12.09.2021
till 31.12.2020
till 01.11.2020
I1GM3
Early Bird
Super Early Bird
11.05.2022 - 15.05.2022
till 31.12.2021
till 01.11.2021
I1GM4
Early Bird
Super Early Bird
18.05.2022 - 22.05.2022
till 31.12.2021
till 01.11.2021
I1GM6
Early Bird
Super Early Bird
01.06.2022 - 05.06.2022
till 31.12.2021
till 01.11.2021
I1GM7
Early Bird
Super Early Bird
08.06.2022 - 12.06.2022
till 31.12.2021
till 01.11.2021