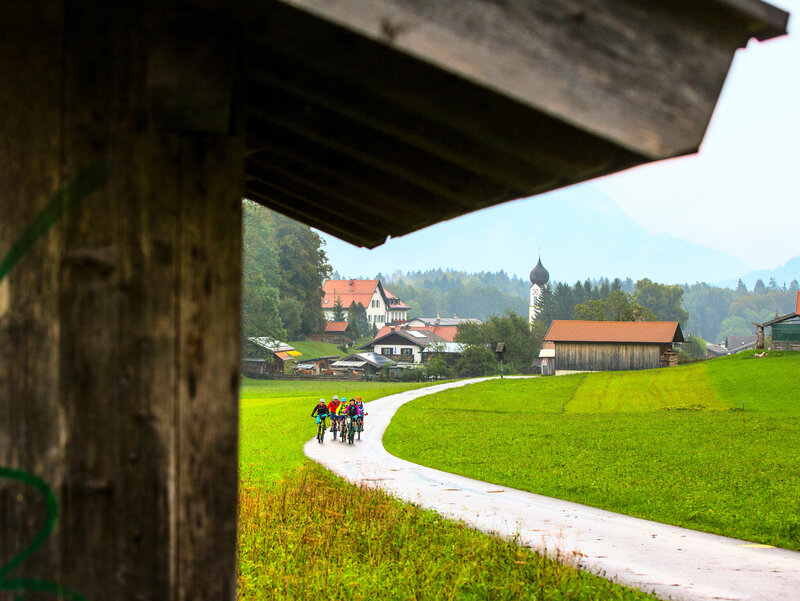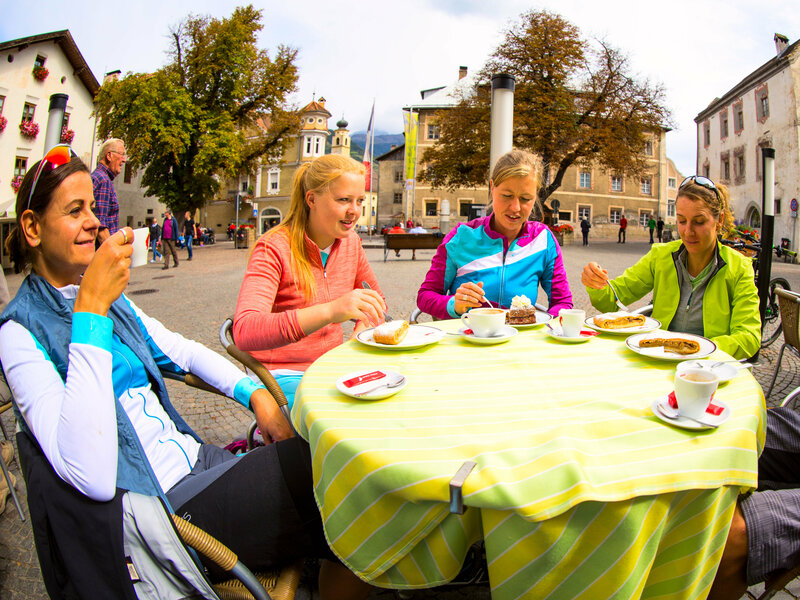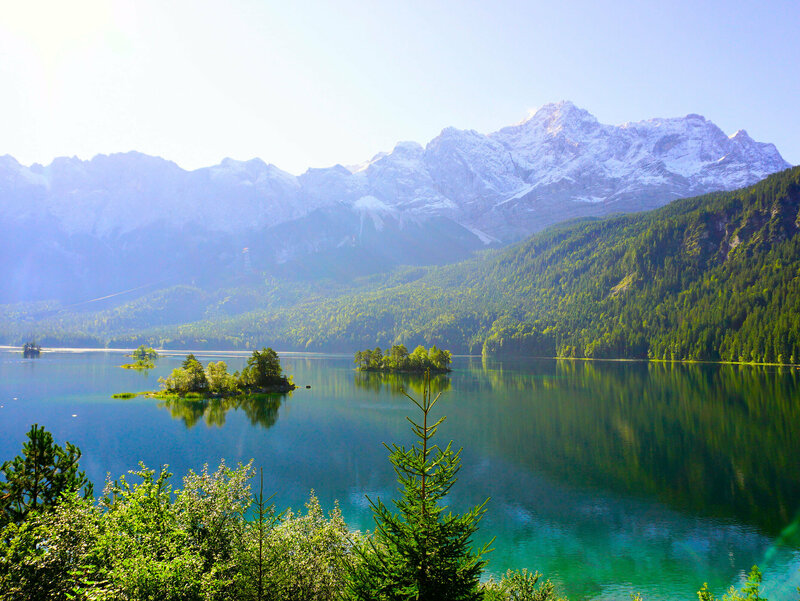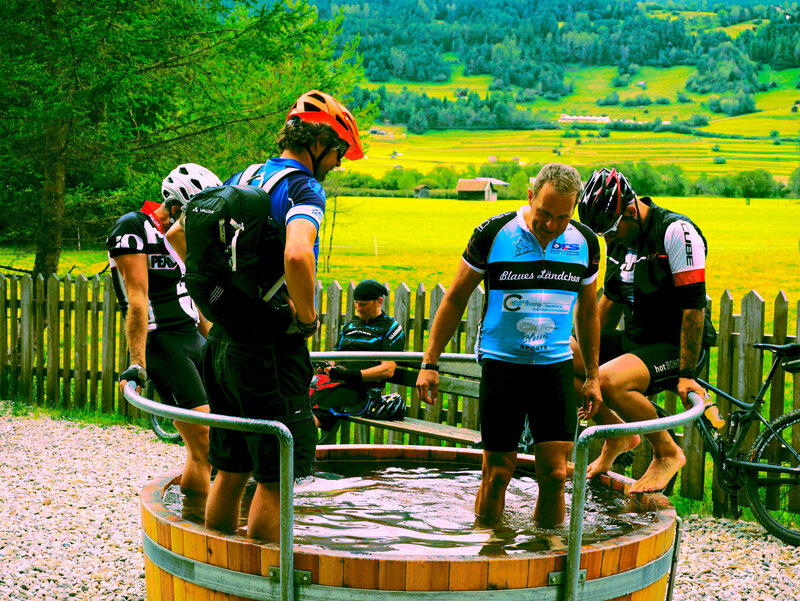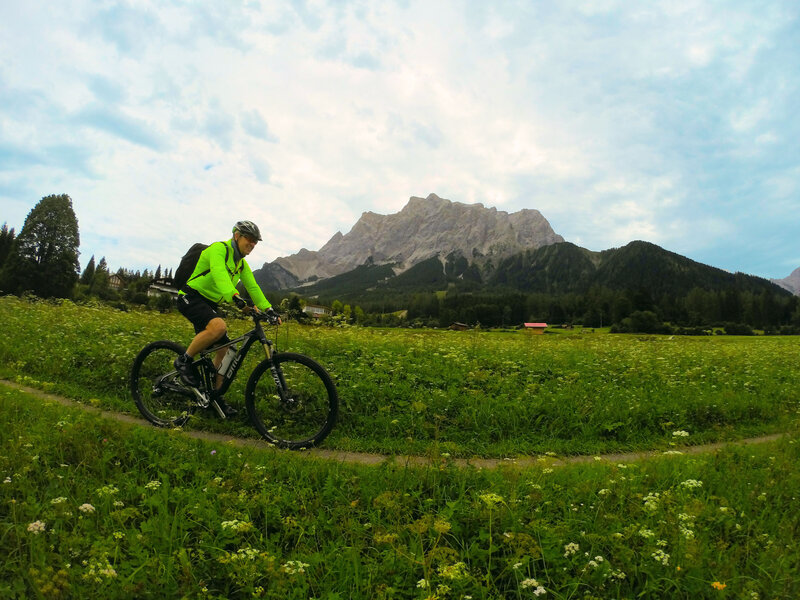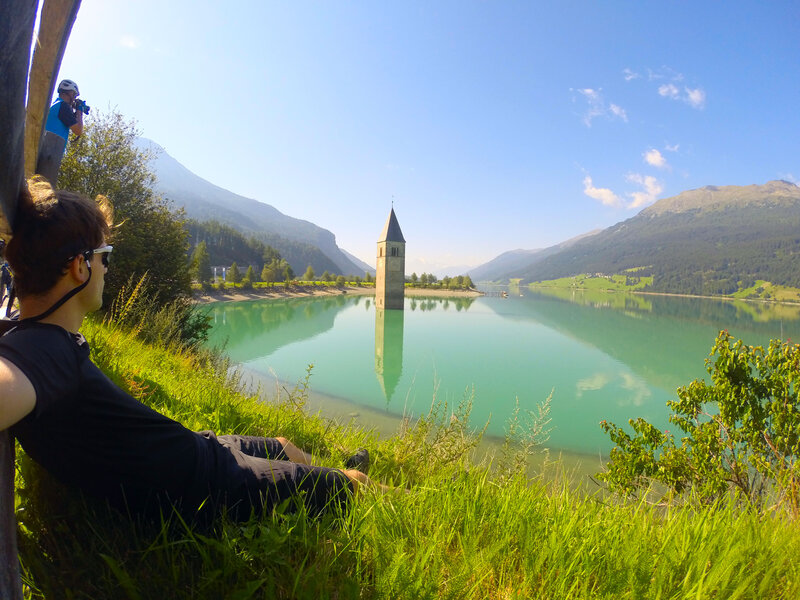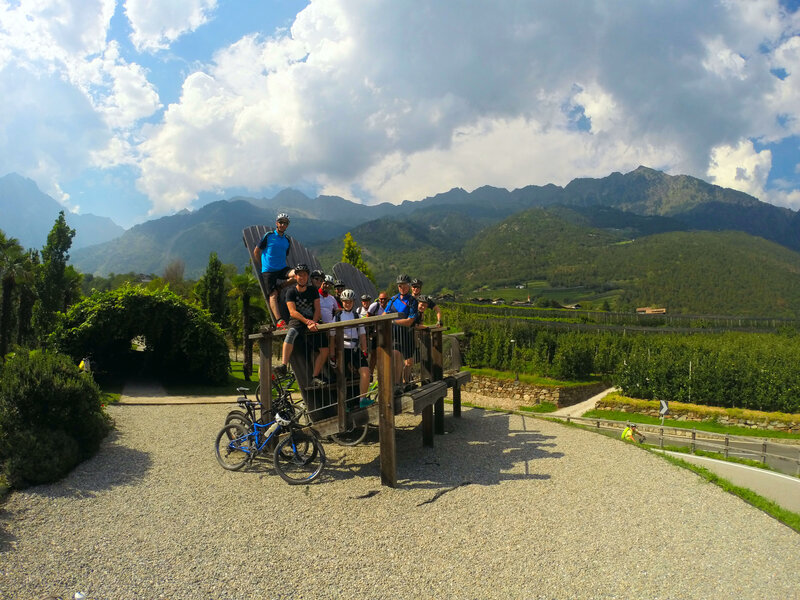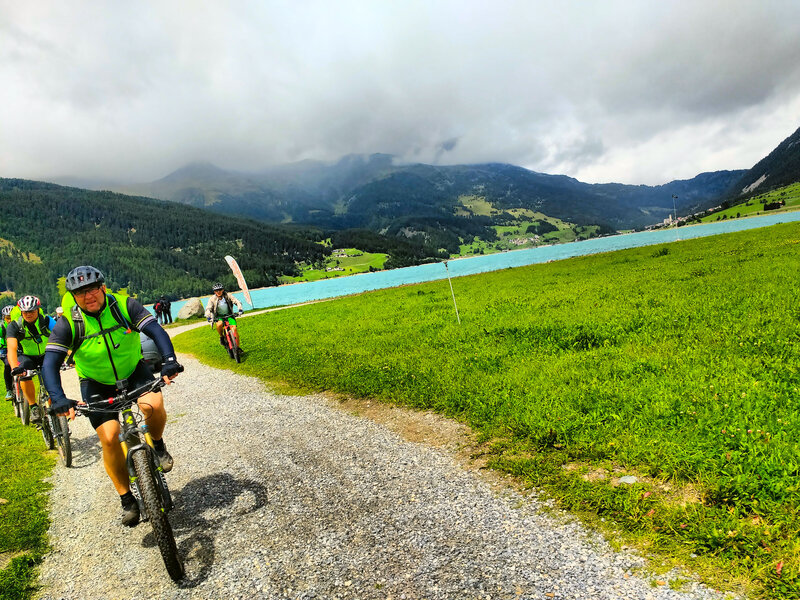 Garmisch - Meran
Facts
Auf drei Etappen mit insgesamt ca. 225 km und ca. 3000 hm von Grainau bei Garmisch nach Meran: Eine sehr gute Transalp für leicht fortgeschrittene Einsteiger, die einen Kurztrip bevorzugen. Ausgestattet mit Kartenausschnitten, Roadbooks und Hinweisen auf touristische Highlights, radelt ihr in Eigenregie über die Alpen. Wir übernehmen die Reiseorganisation. Zu eurer eigenen Sicherheit könnt ihr euch ab zwei Personen zu einer individuellen Transalp anmelden.
Requirements
Einsteiger-Transalp, die hauptsächlich auf markierten Radwanderrouten verläuft. Eine sehr gute Grundlagenausdauer ist Voraussetzung für die konditionell anspruchsvolleren Etappen und eine grundlegenede Bikebeherrschung ist auf leichten Trailvarianten von Vorteil.
Highlights
Landschaftsfans genießen den Blick auf das Zugspitzmassiv und den Reschensee, während Kulturinteressierte ihre Kameras am Schloss Fernstein, im mittelalterlichen Glurns oder im mediterranen Meran zücken. Für den großen und kleinen Hunger ist auf der Reise von Speck, Käse und Schlutzkrapfen zu Pizza, Pasta und Tiramisu natürlich auch gesorgt.
Route
Über den Eibsee und die Hochtörlehütte gelangt ihr nach Ehrwald. Von dort geht es über den Fernpass nach Nassereith und weiter nach Imst. Am Inn entlang führt euch die Via Claudia über Landeck, Prutz und Pfunds zur schweizer Grenze nach Martina. Über den Reschenpass erreicht ihr Italien und den Reschensee mit seinem versunkenen Turm. Durch Apfelplantagen rollt ihr nach Meran.
The ebook about the journey
The book about the journey
Selbstanreise nach Grainau bei Garmisch, Check-In, Abendessen.
Thursday
Etappe 1 - Von Grainau nach Imst: ca. 55 km; ca. 1450 hm
Der erste Tag beginnt mit einem Anstieg zum ersten Highlight, dem Eibsee. Weiter bergauf gelangt ihr zur Hochtörlehütte. Über ein kurvenreiches Sträßchen rollt ihr nach Ehrwald, von wo aus ihr durch einen Lärchenwald und vorbei am Weissensee zum Fernpass gelangt. Über die Via Claudia geht es vorbei am Fernsteinsee und über Nassereith nach Imst.
Friday
Etappe 2 - Von Imst nach Nauders: ca. 80 km; ca. 1250 hm
Heute startet ihr entspannt auf dem Inntalradweg über Mils und Zams bis Landeck. Eingeradelt geht es von dort knackig bergauf bis zur Fließer Platte, wo ihr alte Wagenspuren der Römer bewundern könnt. Etwas weiter habt ihr schon eine grandiose Aussicht ins Inntal. Ein schöner Trail bringt euch nach Fließ wieder zum Inn zurück, welchem ihr über Prutz und Pfunds folgt. Nach der Norbertshöhe mit ihren 11 Kehren rollt ihr nur noch bergab bis nach Nauders.
Saturday
Etappe 3 - Von Nauders nach Meran: ca. 90 km; ca. 300 hm
Nur noch ein klitzekleiner Anstieg und der Reschenpass und der Alpenhauptkamm liegen hinter und der Reschensee und Italien vor euch. Vorbei am versunkenen Turm geht es entspannt nach Glurns. In dem mittelalterlichen Städtchen könnt ihr euch den ersten italienischen Cappucchino gönnen! Falls euch die Kilometer zwischen den unzähligen vinschger Apfelbäumen endlos erscheinen, kennen unsere Guides den ein oder anderen Geheimtipp, wie man euch mit wenig Aufwand mit Trailvarianten ein Lächeln ins Gesicht zaubern kann. Am Abend lasst ihr dann die Sektkorken in Meran knallen. Die perfekte Kulisse, um eine Transalp zu feiern!
Nach dem Frühstück Rücktransfer nach Grainau bei Garmisch.
Services, dates and prices
Arrival
Selbstanreise nach Grainau bei Garmisch.
Services
4 x HP im DZ in guten und gepflegten Hotels/Pensionen, z.T. mit Sauna und Pool
Gepäcktransport
Begleitfahrzeug
Buch mit Tourenbeschreibung und GPS-Tracks
Rücktransfer
Dates
I1GM3
Early Bird
Super Early Bird
11.05.2022 - 15.05.2022
till 31.12.2021
till 01.11.2021
I1GM4
Early Bird
Super Early Bird
18.05.2022 - 22.05.2022
till 31.12.2021
till 01.11.2021
I1GM6
Early Bird
Super Early Bird
01.06.2022 - 05.06.2022
till 31.12.2021
till 01.11.2021
I1GM7
Early Bird
Super Early Bird
08.06.2022 - 12.06.2022
till 31.12.2021
till 01.11.2021
I1GM8
Early Bird
Super Early Bird
15.06.2022 - 19.06.2022
till 31.12.2021
till 01.11.2021
I1GM11
Early Bird
Super Early Bird
06.07.2022 - 10.07.2022
till 31.12.2021
till 01.11.2021
I1GM15
Early Bird
Super Early Bird
03.08.2022 - 07.08.2022
till 31.12.2021
till 01.11.2021
I1GM18
Early Bird
Super Early Bird
24.08.2022 - 28.08.2022
till 31.12.2021
till 01.11.2021
I1GM19
Early Bird
Super Early Bird
31.08.2022 - 04.09.2022
till 31.12.2021
till 01.11.2021
I1GM20
Early Bird
Super Early Bird
07.09.2022 - 11.09.2022
till 31.12.2021
till 01.11.2021