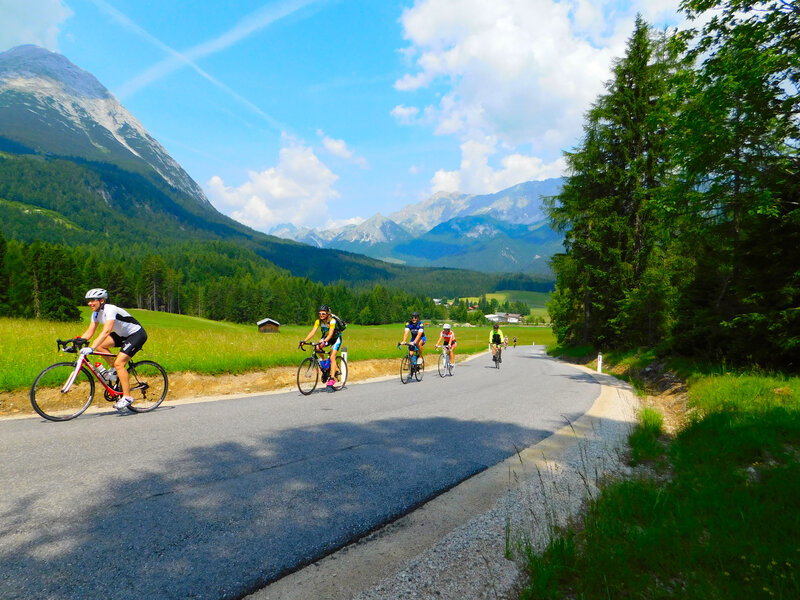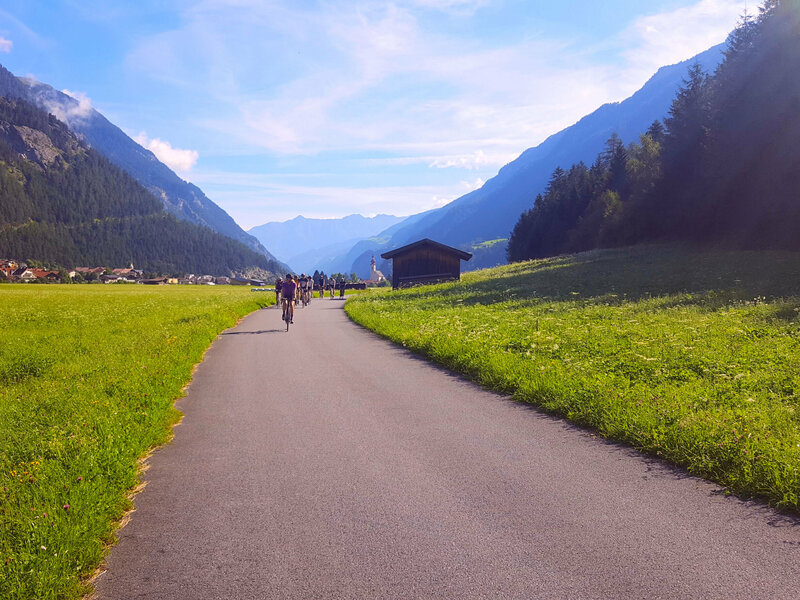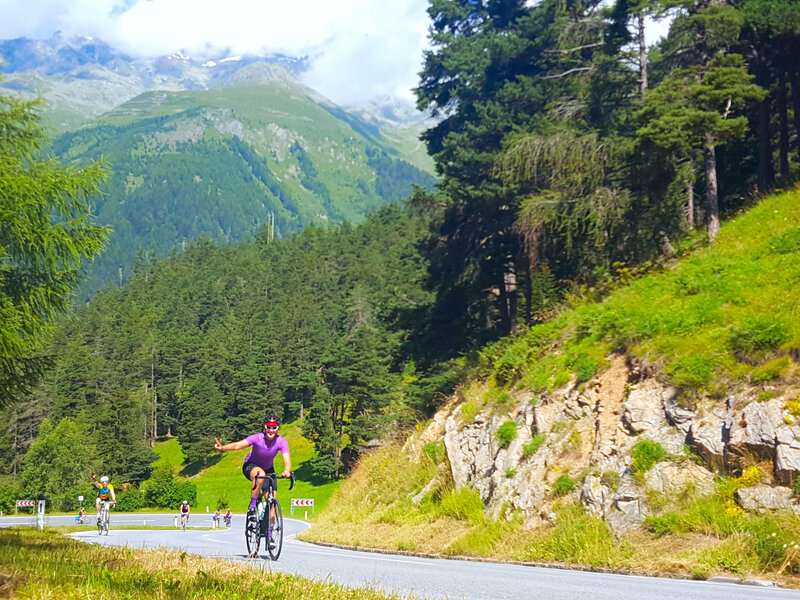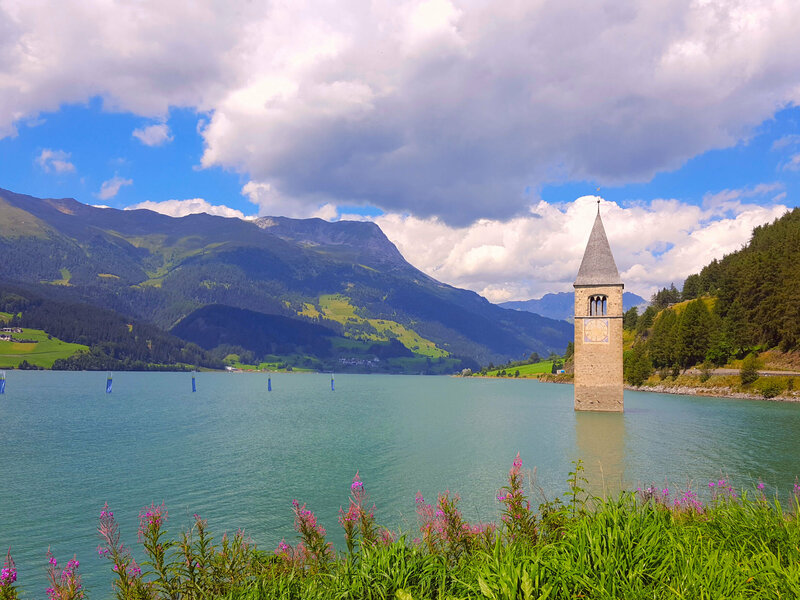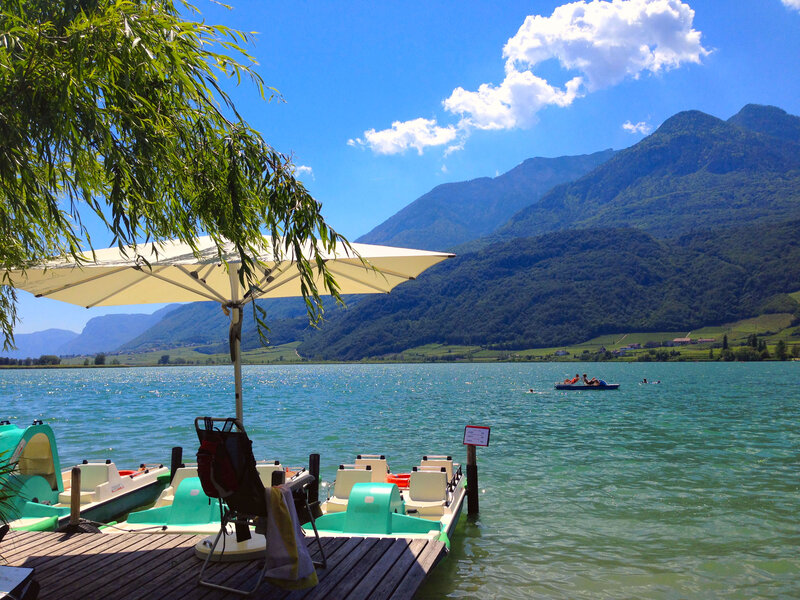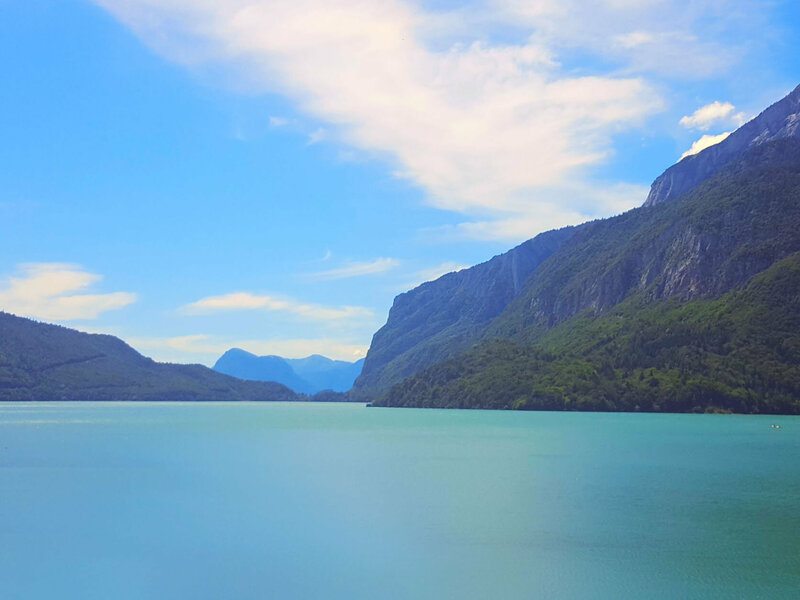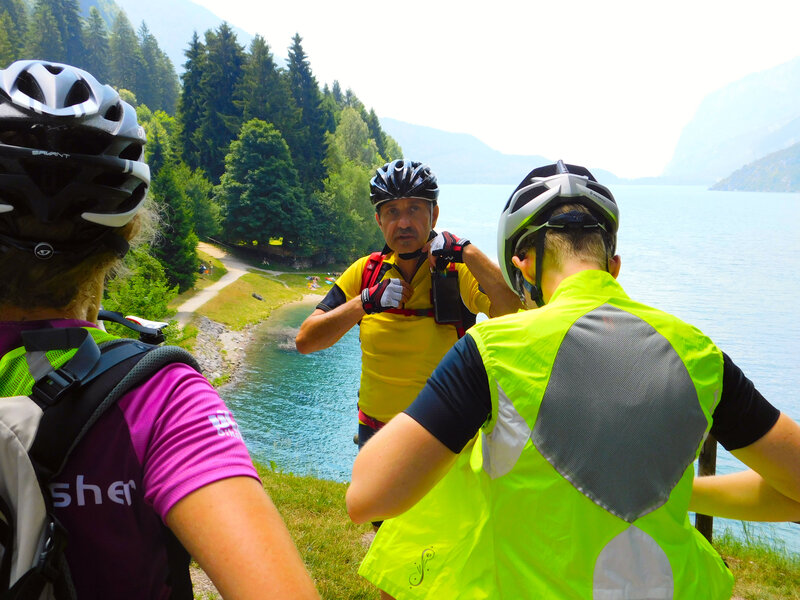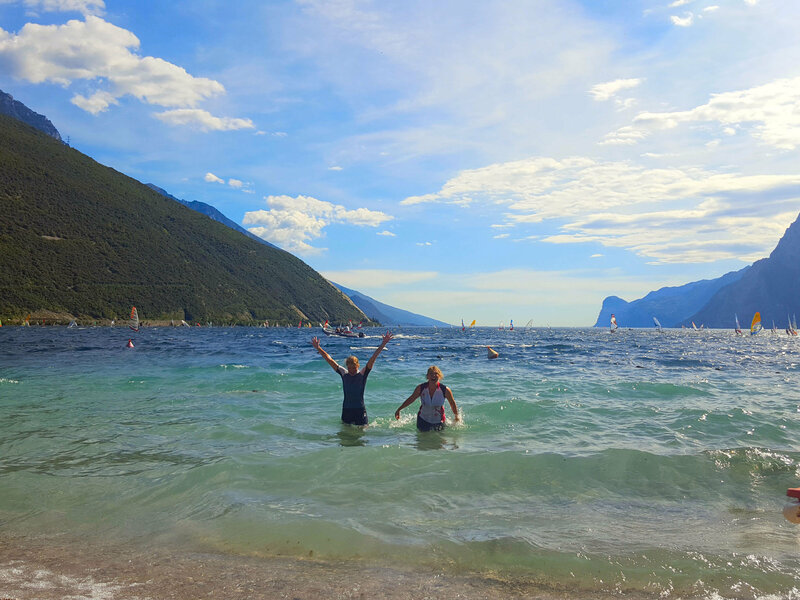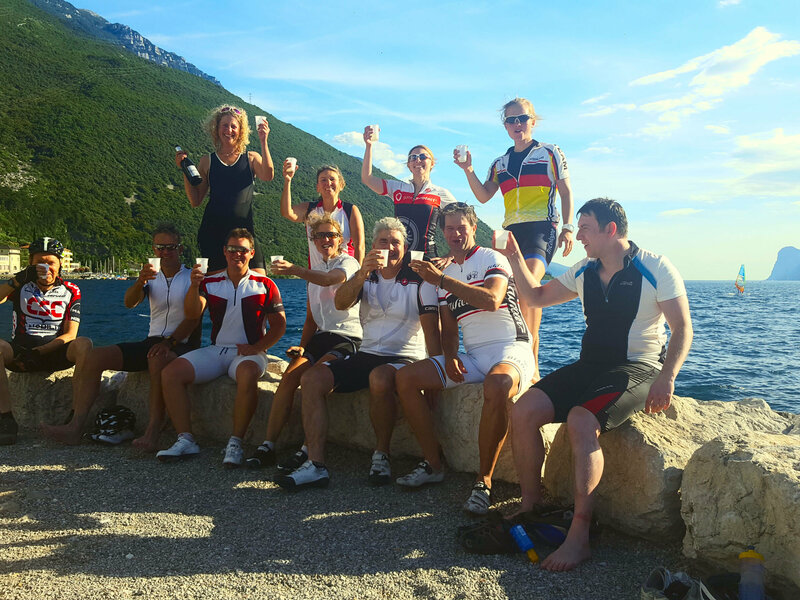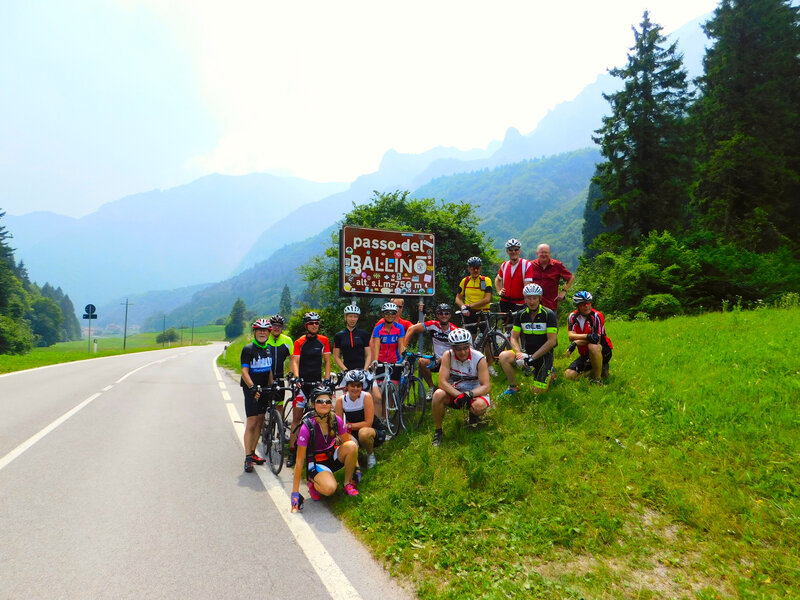 Garmisch - Lake Garda
Facts
This alpine crossing through beautiful mountain landscapes is suitable for beginners.
Requirements
For the moderate increases you need a basic physical condition. You should also bring some bike-experience on the mountain and be prepared to spend the whole day in the saddle.
Highlights
For anxious cyclists: This real trans-alpine feeling can be enjoyed without risk. There is enough time to enjoy our tour in Merano, Male, Kaltern and at the beautiful lake of Molveno over a cup of coffee and to immerse ourselves in the cultural highlights.
Route
Starting from Grainau we cycle along Mittenwald into the Leutasch Valley followed by an long epic descent down to the Inn Valley. From Imst we ride along the Inn to Landeck. Crossing the Norbertshöhe we make our way up to the famous winter skiing paradise Nauders. Leaving to our left the Reschen Lake we enjoy the racy descent through the Vinschgau region towards Merano. Following small South Tyrolean streets we cycle to Lake Kaltern. We follow the South Tyrolean Wine-Road over the Sella di Andalo to the beautiful Lake Molveno, past the picturesque Brenta to our final destination – Lake Garda.
The book about the journey
6 pm: Meeting in Grainau near Garmisch for dinner, getting to know each other and for the bike check. Discussion of the whole tour by use of cards.
Tuesday
Stage 1 - From Grainau to Prutz: approx. 120 km; about 1250 hm
Let's start from Grainau near Garmisch via Mittenwald into the Leutasch Valley. From here we roll down a wonderfully long descent into the Inn Valley. Past Imst we follow the Inn via Landeck to Prutz, our terminus for today.
Wednesday
Stage 2 - From Prutz to Merano: approx. 125 km; about 900 hm
From Prutz we drive easily and continue up the Inn to the Swiss border, where we turn off and eleven hairpin bends rise to Norbertshöhe. From here it is only a stone's throw to Nauders. We leave the Reschensee on the left and have a rapid descent to the Vinschgau in front of us. Rolling downhill, we approach our destination, the spa town of Merano.
Thursday
Stage 3 - From Merano to Tramin: approx. 50 km; about 800 hm
Today we have a shorter day ahead, which we can use to relax and enjoy the beautiful landscape and the Mediterranean climate. We start from Meran in the direction of Lana and drive up the Gampenpass a bit. At Tisens we leave the pass road and follow a beautiful lonely road in a rippling up and down through small villages and vineyards, before we meet the South Tyrolean Wine Route, which leads us to Tramin. There we stay overnight and enjoy the excellent South Tyrolean cuisine with a dinner menu.
Friday
Stage 4 - From Tramin to Lake Garda: approx. 95 km; about 1400 hm
First we drive south along the Etsch Valley, then turn off in Mezzocorona into Val di Non. From here it is a long way uphill to Andalo. On the descent to the beautiful Lake Molveno we can recover and strengthen ourselves at a lunch break in Molveno. We continue on a narrow scenic road to Ponte Arche, where the last short climb awaits us. Then follows a breathtaking descent on Lake Tenno past to Lake Garda. Here you can celebrate your arrival with a delicious ice cream or Aperol, Baden, and enjoy a good Italian final dinner.
After breakfast transfer back to Grainau.
Services, dates and prices
Arrival
Self-drive to Grainau
Services
5 x bed and breakfast with half board in a double room in good and well-kept hotels / guesthouses,
z.T. with sauna and pool
Tour Guides (Guide)
Luggage transport
Support vehicle
return transfer
Online picture service
Dates
R1GG8
Early Bird
Super Early Bird
13.06.2022 - 18.06.2022
till 31.12.2021
till 01.11.2021
R1GG15
Early Bird
Super Early Bird
01.08.2022 - 06.08.2022
till 31.12.2021
till 01.11.2021