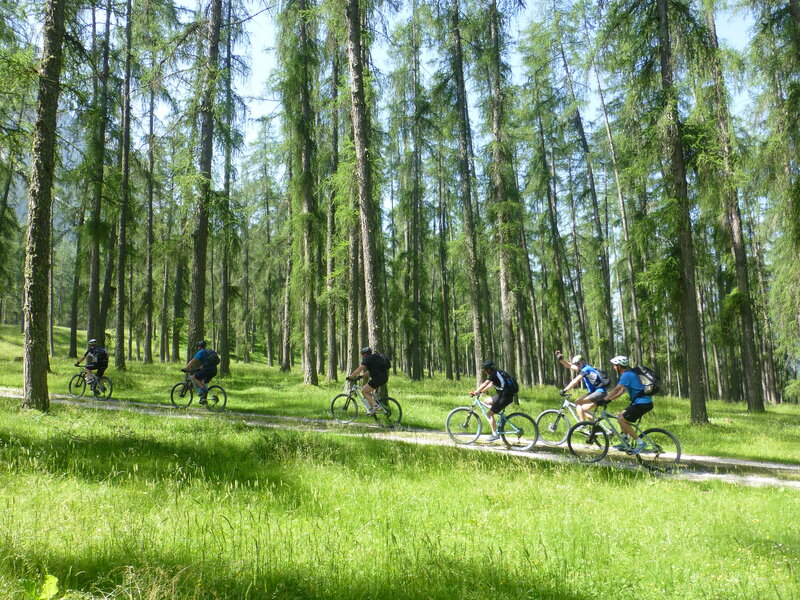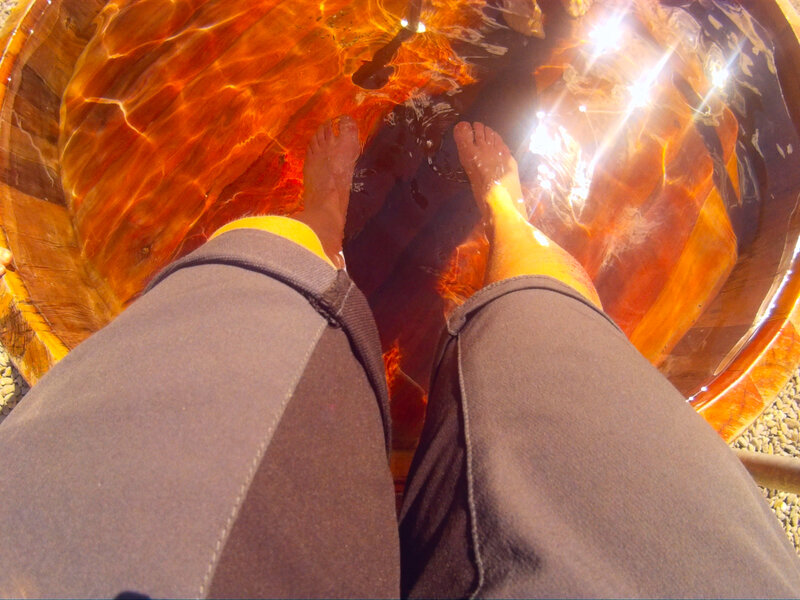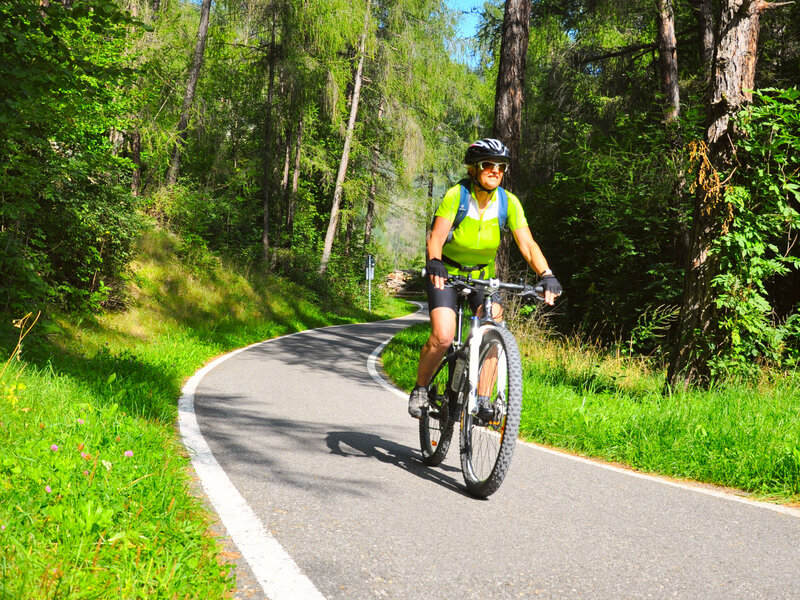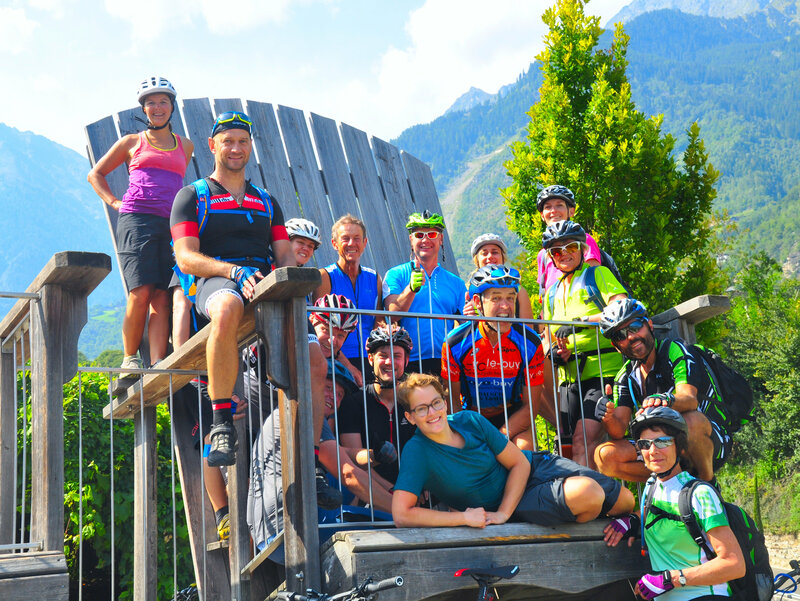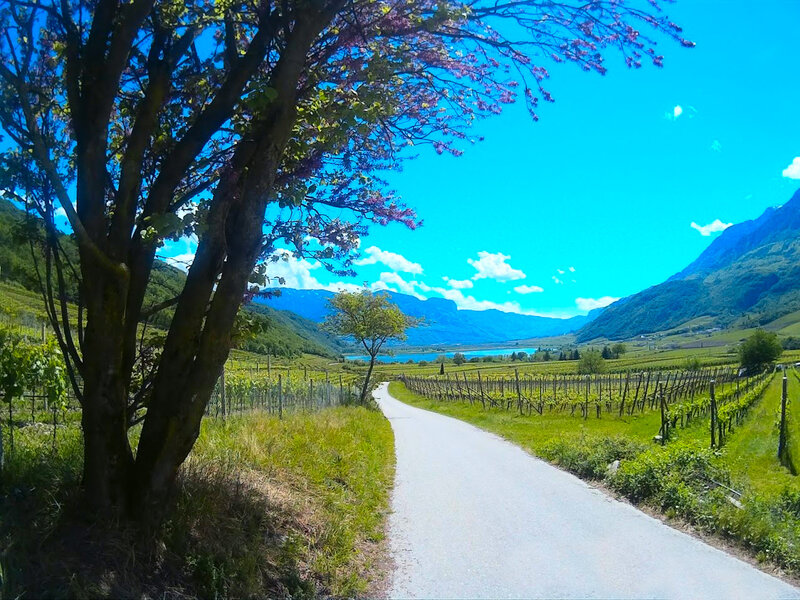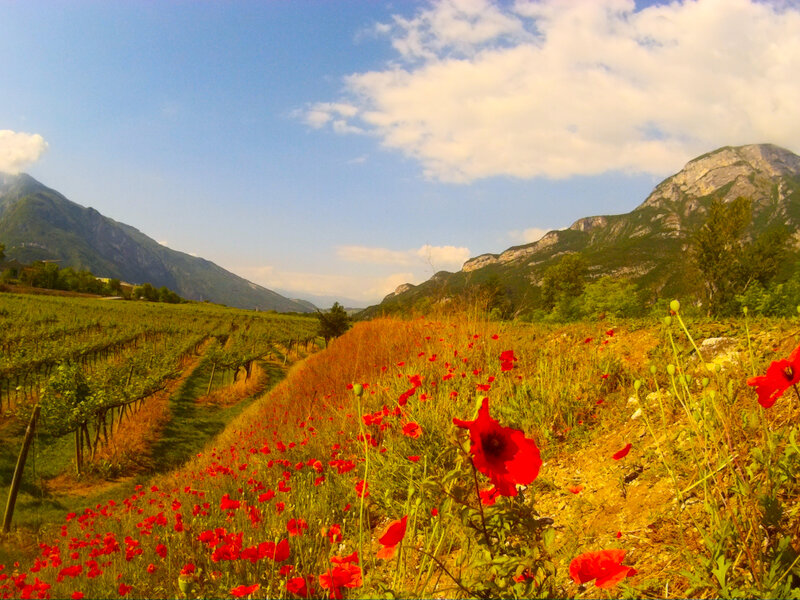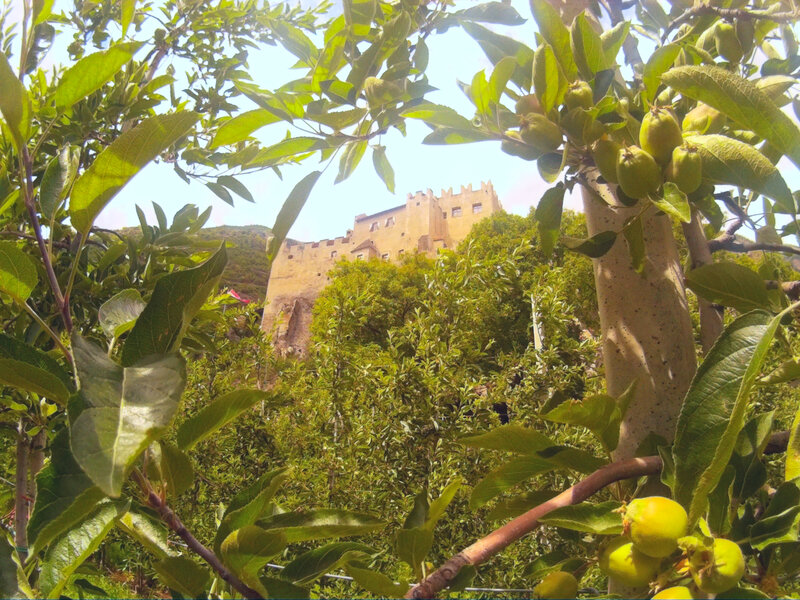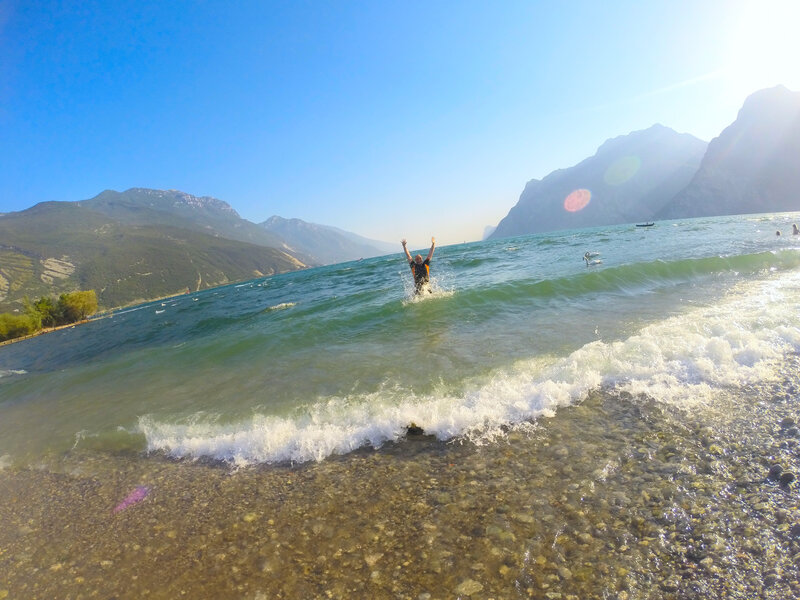 Garmisch - Lake Garda
Facts
The tour leads from Garmisch through the Inn Valley further over the Reschenpass into the Vinschgau Valley and through the Valley of the Etsch to Lake Garda. With its 2900 m ascent and about 363 kilometers in 5 stages this tour is ideal for Transalp beginners who want to take things a little easier.
Requirements
This is an ideal Transalp for beginners mainly on well established cycling routes. Requested: A basic fitness and fun with mountainbiking.
Highlights
For landscape lovers: Zugspitzmassif, Reschenpass, the apple orchards of the Vinschgau Valley, Kalterer See, Monte Bondone and last but not least Lago di Garda. For culture lovers: The romantic castle Fernstein, the medieval town of Glurns, the Mediterranean spa town of Merano and the historic city Trento. For culinary delights: A culinary journey through the Vinschgau Valley and the wine-growing area of the Kalterer See.
Route
From Garmisch we ride over the panoramic mountain highway to Ehrwald. Passing the Weissensee we cycle further to the Fernpass and enjoy the downhill to Nassereith and then from Imst through the Inn Valley to Nauders. We follow the Roman Road Via Claudia over the Reschenpass and further through the Vinschgau Valley to Merano. From there we cycle towards the Kalterer See, from here to Trento and then to our final destination Lake Garda.
The book about the journey
Selbstanreise nach Grainau bei Garmisch, Check-In, Abendessen.
Monday
Etappe 1 - Von Grainau nach Imst: ca. 50 km; ca. 850 hm
Entlang der Loisach radelt ihr nach Ehrwald und durch den Lärchenwald zum Weissensee. Am Fernpass sind dann ein paar Höhenmeter zu knacken bevor ihr bergab zum Schloss Fernstein rollen könnt. Über die Via Claudia geht es über Nassereith und vorbei an einer Kneippanlage zu eurem Etappenziel.
Tuesday
Etappe 2 - Von Imst nach Nauders: ca. 80 km; ca. 1000 hm
Über den Inntalradweg pedaliert ihr heute über Mils, Schönwies und Zams nach Landeck. Nach dem ihr das Schloss über dem Ort erspäht habt geht es in einem welligen Auf und Ab über Prutz, Ried, Tösens und Pfunds nach Martina. Jetzt liegen nur noch gut 300 hm bis zur Norbertshöhe vor euch, bevor ihr euch entspannt nach Nauders herunterrollen lassen könnt.
Wednesday
Etappe 3 - Von Nauders nach Meran: ca. 90 km; ca. 300 hm
Nur noch ein kurzes, flaches Stück des Reschenpasses und schon seid in Italien und könnt einen Fotostopp am Reschensee genießen. Weiter fahrt ihr vorbei an Glurns und durch scheinbar niemals endende Apfelplantagen tendenziell bergab vorbei an Reinhold Messners Schloss Juval bei Naturns bis zum Meraner Stuhl. Hier habt ihr einen wunderbaren Blick auf Meran. Von hier trennt euch nur noch ein Bergabstrecke vom heutigen Ziel.
Thursday
Etappe 4 - Von Meran nach Trento: ca. 100 km; ca. 600 hm
Über die idyllisch gelegenen Montiggler Seen radelt ihr direkt zum nächsten Highlight, dem Kalterer See. Durch die Weingärten des weltbekannten Anbaugebiets, der Heimat des Gewürztraminers geht es zum Etschtalradweg. Auf diesem bleibt ihr bis ins sehenswerte Trento.
Friday
Etappe 5 - Von Trento an den Gardasee: ca. 55 km; ca. 300 hm
Finale! Nur noch 50 km und 300 hm trennen uns von unserem Sehnsuchtsziel! Ihr rollt bis nach Rovereto und von dort aus geht es über den flachen Passo San Giovanni. Bevor ihr Gardasee sagen könnt, werdet ihr auch schon mit den ersten Blicken auf eben diesen belohnt, bevor ihr am Ufer euch und eure Transalp feiern könnt.
Nach dem Frühstück Rücktransfer nach Grainau.
Services, dates and prices
Arrival
Selbstanreise nach Grainau bei Garmisch.
Services
6 x ÜF im DZ in guten und gepflegten Hotels/Pensionen, z.T. mit Sauna und Pool
4 x HP
Tourenführung (Guide)
Gepäcktransport
Begleitfahrzeug
Buch mit Tourenbeschreibung und GPS-Tracks
Kurzeinweisung durch ULPbike Guide am Anreisetag
Handynummer eines ULPbike Guides
Rücktransfer
Online Bilderservice
Dates
I0G11A
Early Bird
Super Early Bird
02.07.2022 - 09.07.2022
till 31.12.2021
till 01.11.2021
I0GG11
Early Bird
Super Early Bird
03.07.2022 - 09.07.2022
till 31.12.2021
till 01.11.2021
I0GG12
Early Bird
Super Early Bird
10.07.2022 - 16.07.2022
till 31.12.2021
till 01.11.2021
I0GG13
Early Bird
Super Early Bird
17.07.2022 - 23.07.2022
till 31.12.2021
till 01.11.2021
I0GG14
Early Bird
Super Early Bird
24.07.2022 - 30.07.2022
till 31.12.2021
till 01.11.2021
I0GG15
Early Bird
Super Early Bird
31.07.2022 - 06.08.2022
till 31.12.2021
till 01.11.2021
I0GG16
Early Bird
Super Early Bird
07.08.2022 - 13.08.2022
till 31.12.2021
till 01.11.2021
I0GG18
Early Bird
Super Early Bird
21.08.2022 - 27.08.2022
till 31.12.2021
till 01.11.2021
I0GG19
Early Bird
Super Early Bird
28.08.2022 - 03.09.2022
till 31.12.2021
till 01.11.2021
I0GG20
Early Bird
Super Early Bird
04.09.2022 - 10.09.2022
till 31.12.2021
till 01.11.2021
I0GG21
Early Bird
Super Early Bird
11.09.2022 - 17.09.2022
till 31.12.2021
till 01.11.2021
I0GG23
Early Bird
Super Early Bird
25.09.2022 - 01.10.2022
till 31.12.2021
till 01.11.2021