Klassiker

Garmisch - Gardasee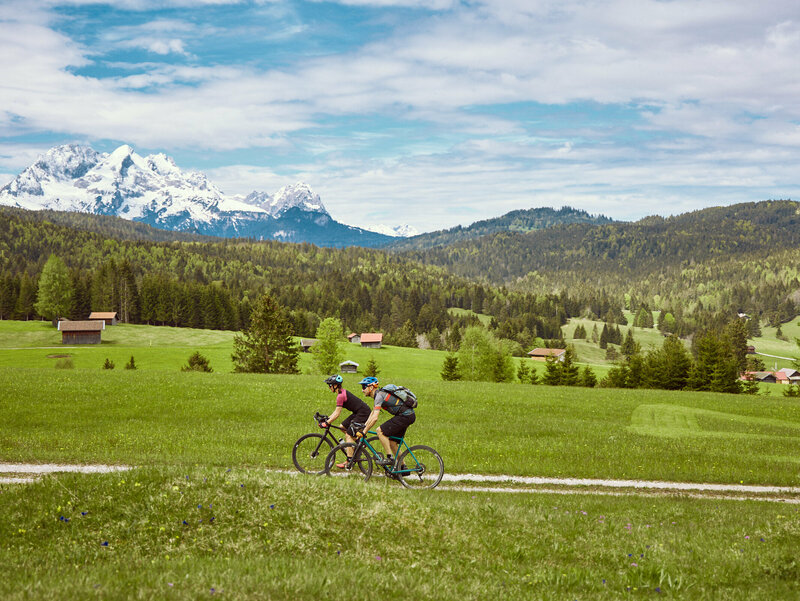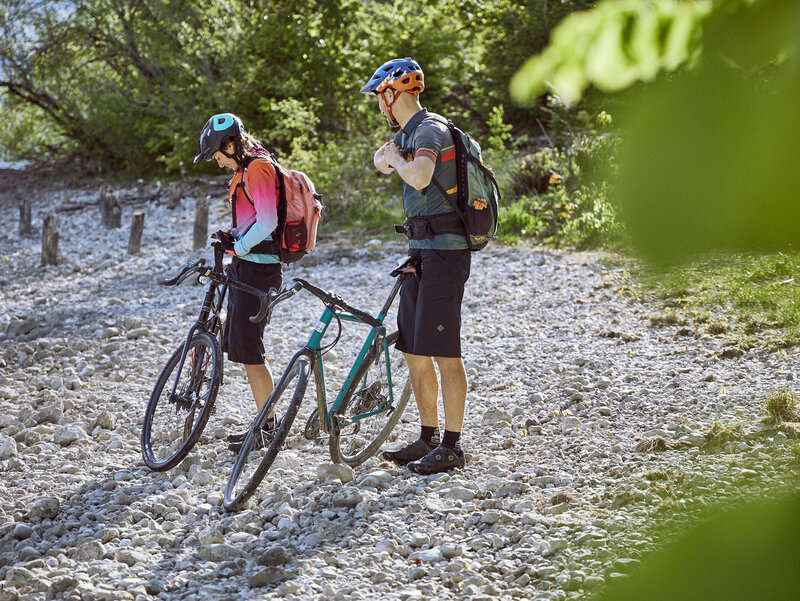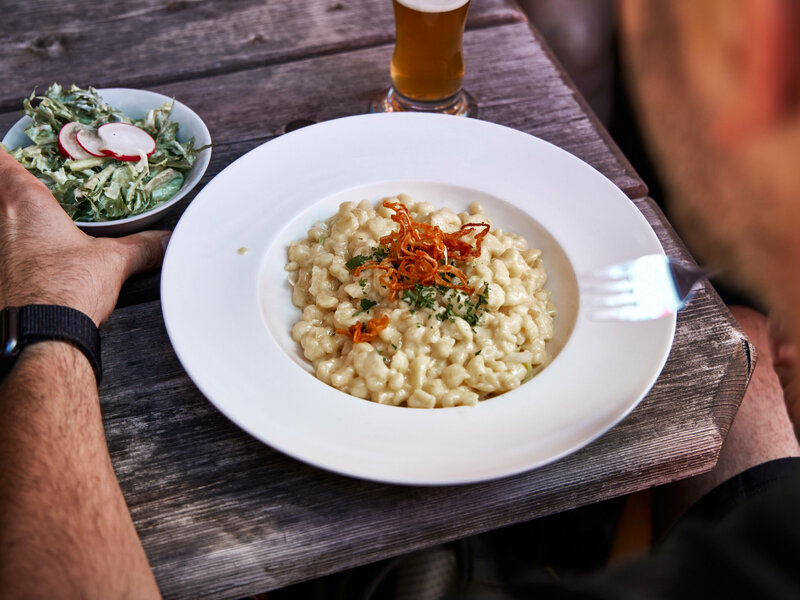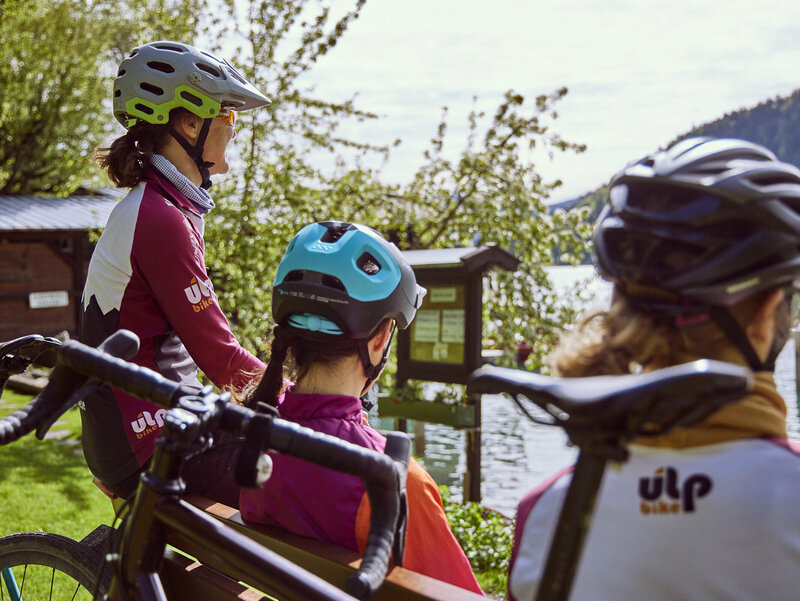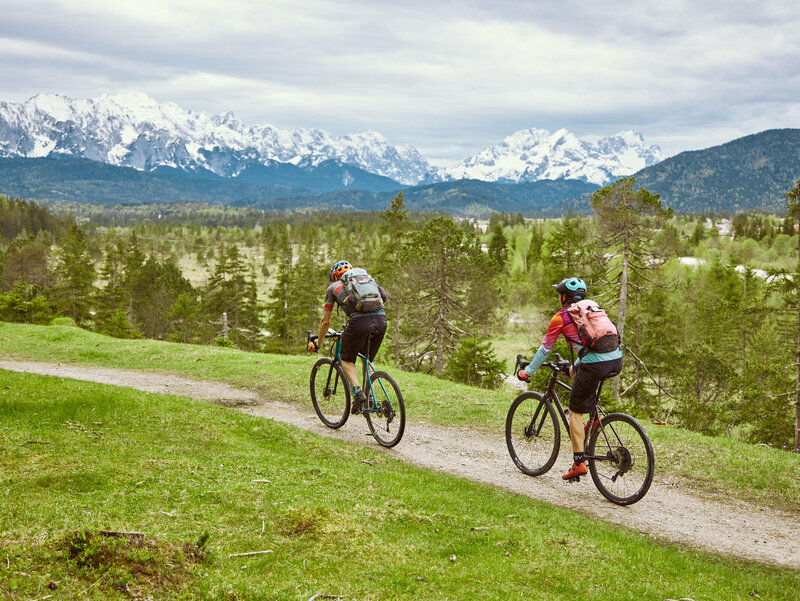 Garmisch - Gardasee
Facts
Diese Transalp für Gravel Bikes führt in vier Etappen von Grainau um die Zugspitze, auf den Spuren des Ötztaler Radmarathons weiter über das Timmelsjoch nach Meran in Südtirol, durch die Sarntaler Alpen und über die Südtiroler Weinstraße ins Trentino. Am Fuße der Paganella und der Brenta-Dolomiten gelangen wir zum Gardasee. Mit etwa 7.800 Höhenmetern und 400 Kilometern ist diese Transalp für Gravel Biker eine sportliche Herausforderung, die mit abwechslungsreichen Strecken und faszinierenden Landschaftseindrücken belohnt wird.
Requirements
Sportliche Gravel Tour auf Forst- und Wirtschaftswegen, markierten Radrouten und Nebenstraßen. Dich erwarten intensive Anstiege und Abfahrten mit teils über 1000 Höhenmetern. Fahren im Unterlenker bergab – auch auf Schotterwegen – sollte dir nicht fremd sein.
Highlights
Für Landschaftsfans: Zugspitzmassiv, Ötztaler Alpen und Timmelsjoch, die Apfelplantagen und Weinwege des Vinschgau, unvergleichliche Fernblicke von den Anhöhen der Sarntaler Alpen, die Brenta-Dolomiten und "last but not least" der Lago di Garda. Für Feinschmecker: Eine kulinarische Reise von Speck, Käse und Schlutzkrapfen zu leckeren Antipasti, Pasta, Tiramisu und Cappuccino.
Route
Von Grainau bei Garmisch-Partenkirchen geht es nach Mittenwald, wo wir die Grenze nach Tirol überqueren. Durch das Leutaschtal gelangen wir ins Gaistal und entdecken zwischen Wetterstein und Mieminger Kette eine faszinierende Landschaft und sind den Felsen der Zugspitze zum Greifen nah. In Ehrwald treffen wir auf den berühmten Fernradweg Via Claudia Augusta und gelangen auf dem alten Römerweg ins Inntal. Durchs Ötztal gelangen wir zum Timmelsjoch, dem höchsten Punkt unsere Tour auf 2474 Metern. Es geht abwärts ins Passeiertal und nach Meran. Durch malerische Almlandschaften gelangen wir nach Bozen und entlang der Südtiroler Weinstraße weiter zum Kalterer See. Zum Abschluss der Tour erwartet uns eine Traumstrecke durch die Felsen der Paganella und das Panorama der Brenta-Dolomiten. Durch die spektakuläre Felsenlandschaft im Valle del Sarca erreichen wir den Gardasee.
Monday
Stage 1 - Grainau - Imst: ca. 55 km; ca. 1450 m ascent
From Grainau we start our tour along the picturesque placed Eibsee at the foot of the Zugspitze. We climb up to the Hochthörlehütte in Tyrol. Here we can be excited about our first downhill: On single trails and speedy asphalt we roll down to Ehrwald. We cycle nicely up and down along the panoramic trail above Biberwier to Weißensee and along the old Roman Road Via Claudia Augusta we cycle over the Fernpass to Imst.
Tuesday
Stage 2 - Imst - Nauders: ca. 80 km; ca. 1250 m ascent
Today we start the day pleasantly along the Inntal Cycle Path over Mils, Schönwies and Zams we have enough time to bring our legs to their operating temperature. This should be done the latest in Landeck where we cycle up the Fließer Platte where you can still see the ruts of the Romans. From up here we can enjoy beautiful views of the Inn Valley. A nice singletrail winds its way from Fließ down into the valley and re-emerges us finally down at the Inn. Over Prutz, Ried, Tösens and Pfunds and after a short excursion to Switzerland we have to conquer the Norbertshöhe and finally get to Nauders.
Wednesday
Stage 3 - Nauders - Meran: ca. 90 km; ca. 300 m ascent
A small climb, then we have conquered the Reschenpass. Welcome to Italy! In Glurns we take a break for our first "genuine" Italian cappuccino. The main ridge of the Alps is behind us. We experience this due to the cosy warmth which welcomes us in the Vinschgau. Further we roll along the Etsch to Merano – its downhill almost all way!
Thursday
Stage 4 - Meran - Cles: ca. 50 km; ca. 1550 m ascent
Today the Gampenpass lies ahead of us! We cycle smoothly to Lana. From here a small street leads in parallel to the mountain pass road up to Völlan. The first meters of ascent are quite steep and exhausting but it gets flatter. At the Völlaner Badl we enjoy delicious apple strudel and cappuccino. After Völlan we ride on wonderful shady forest paths to the top of the pass. Here we take a lunch break. The Val di Non is famous for its gentle hills, deep canyons, sleepy villages and widespread fruit plantations. Following a beautiful panorama mountain highway we get to Lago di Santa Giustina. Only one last short climb separates us from our final destination for today - Cles.
Friday
Stage 5 - Cles - Lake Garda: ca. 85 km; ca. 1350 m ascent
One of the most beautiful stages of this tour! The route "Dolomiti di Brenta Bike" leads us at the foot of the original Brenta Mountains to the picturesque Lake Molveno. A 2,4 km long tunnel, which can only be used by hikers and bikers leads us to a fantastic mountain path. Similar to the South Tyrolean Waal Paths this way leads us along the valley without notable differences in height. We enjoy the simple single trails and beautiful panoramic views. On a varied way we cycle up to Andalo. Just one short downhill and we are at Lake Molveno, here we take a long extended break on the lakefront. After lunch we cycle on beautiful walking paths and trails to the Sarche Valley. After a brisk downhill we take course on the historical little city Arco. From here, we only have a few kilometers to cycle to Lake Garda. A dip in the lake and then the corks are finally popping!
After breakfast we depart with the bus back to Grainau.
Services, dates and prices
Arrival
Selbstanreise nach Grainau bei Garmisch.
Services
5 x HP im DZ in guten und gepflegten Hotels/Pensionen, z.T. mit Sauna und Pool
Tourenführung (Guide)
Gepäcktransport
Rücktransfer
Online Bilderservice