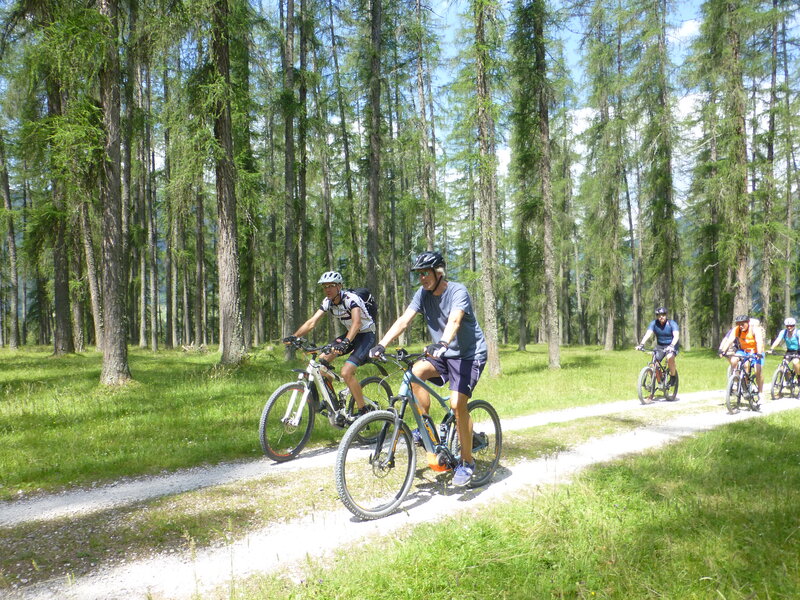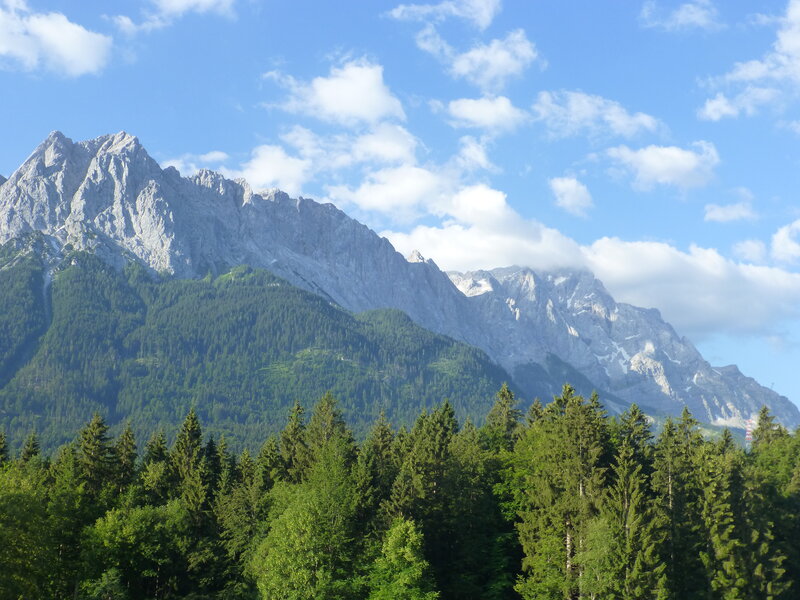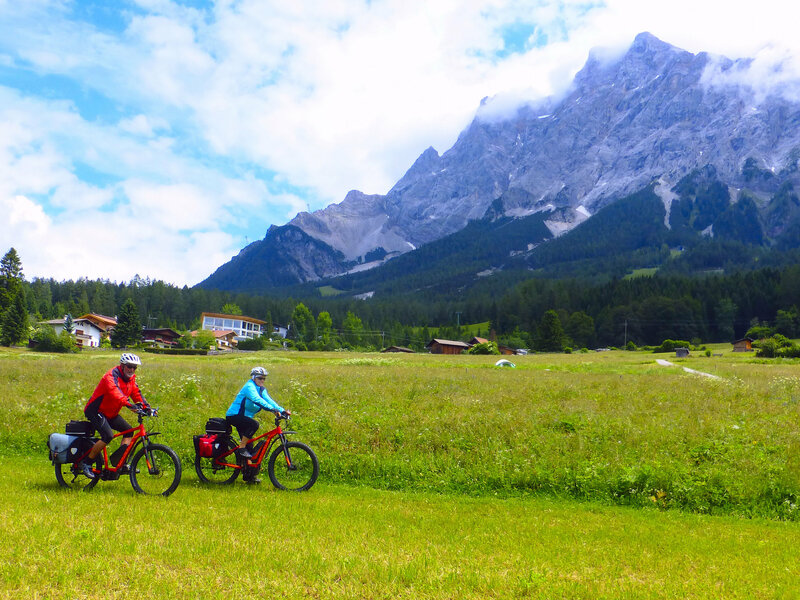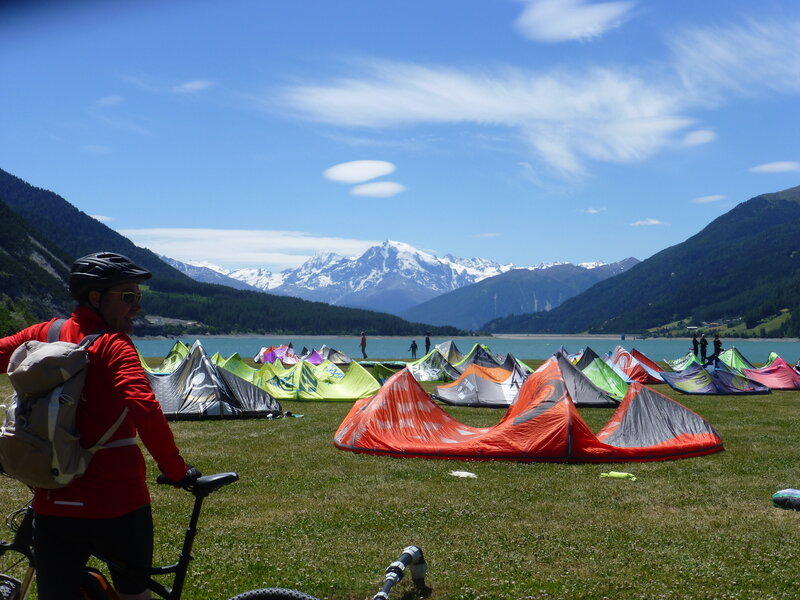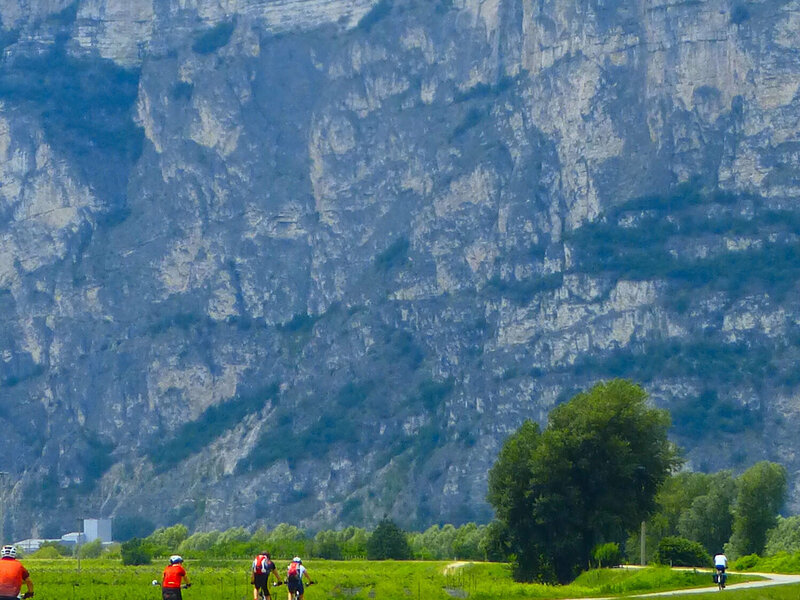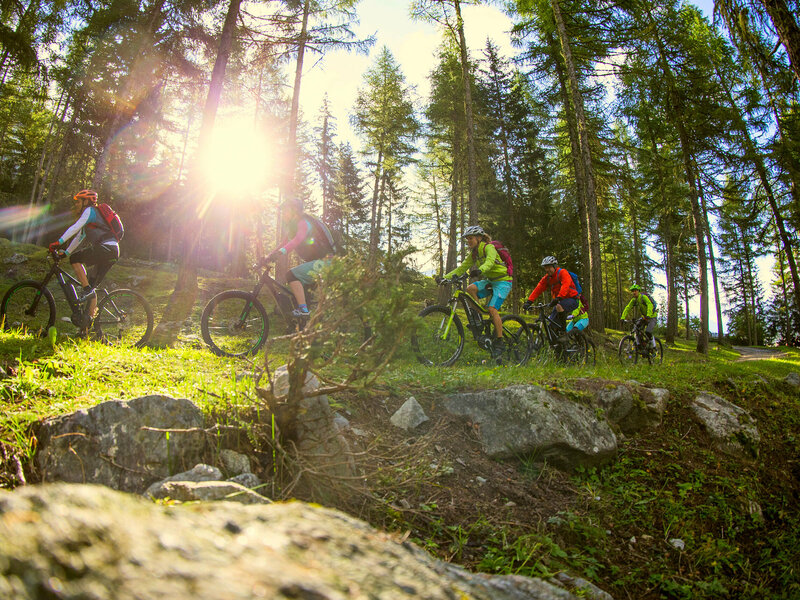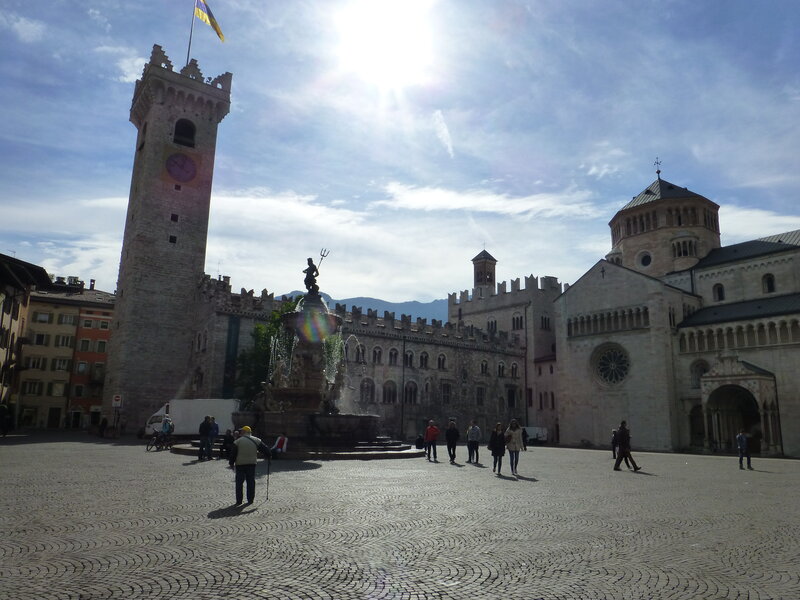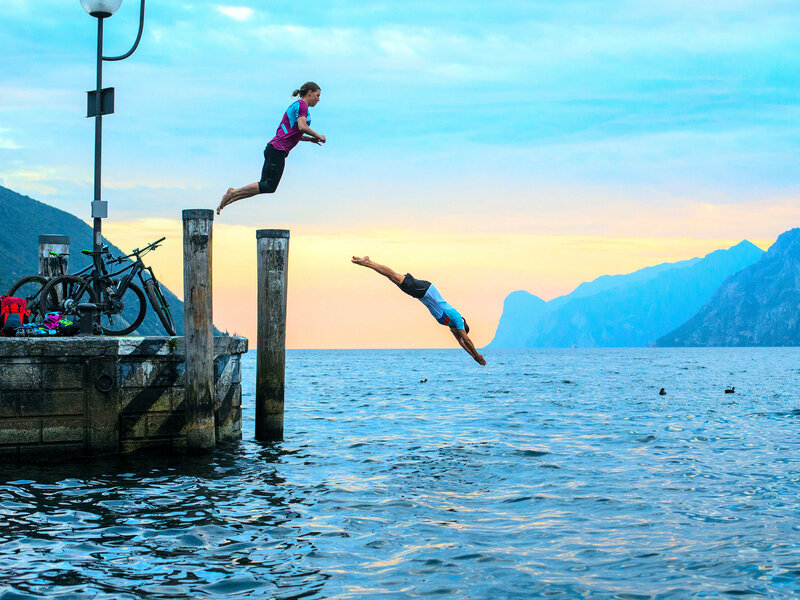 Garmisch - Gardasee
Facts
Auf fünf Etappen mit insgesamt ca. 380 km und ca. 3100 hm von Grainau bei Garmisch zum Gardasee: Die perfekte Tour für E-Bike Transalp-Greenhorns und Radler, die es gerne gemütlich angehen lassen.
Requirements
Ideale Transalp-Einsteigertour hauptsächlich auf markierten Radwanderrouten. Die Etappen sind fahrtechnisch nicht schwierig und daher auch für E-Biker sehr gut geeignet. Eine gute Grundlagenausdauer auch für längere Anstiege sollte vorhanden sein.
Highlights
Für Landschaftsfans: Zugspitzmassiv, Eibsee, Inntal, Reschenpass, Ortlerblicke, Apfelplantagen des Vinschgau, der Kalterer See, der Monte Bondone und "last but not least" der Lago di Garda. Für Kult(o)uristen: Das romantische Schloss Fernstein, das mittelalterliche Glurns, das mediterrane Meran und die Stadt des Konzils Trento. Für Feinschmecker: Eine kulinarische Reise von Speck, Käse und Schlutzkrapfen zu leckeren Antipasti, Pasta, Tiramisu und Cappuccino.
Route
Von Grainau bei Garmisch geht es am Eibsee entlang, dann über einen Panorama-Höhenweg nach Ehrwald. Vorbei am Weißensee fahren wir zum Fernpass, genießen die Abfahrt nach Nassereith und radeln über Imst durch das Inntal nach Nauders. Auf dem Römerweg Via Claudia biken wir über den Reschenpass und nach Glurns im Südtiroler Vinschgau und weiter nach Meran. Von dort durchs Etschtal vorbei am Kalterer See. Der letzte Tag führt uns am Monte Bondone vorbei zum Gardasee.
The ebook about the journey
The book about the journey
17 Uhr Treffen zum gemeinsamen Abendessen in Grainau bei Garmisch. Kennenlernen, Bike-Check, Besprechung der Gesamttour anhand von Karten.
Monday
Etappe 1 - Von Grainau nach Imst: ca. 50 km; ca. 850 hm
Von Grainau starten wir entlang der Loisach nach Ehrwald. Wir radeln weiter über den Lärchen- und Panoramaweg zum Weißensee und hoch zum Fernpass. Auf dem alten Römerweg Via Claudia geht es nach Nassereith und von dort auf schönen Radwanderwegen mit traumhaftem Panorama bis nach Imst.
Tuesday
Etappe 2 - Von Imst nach Nauders: ca. 80 km; ca. 1100 hm
Von Imst fahren wir über den Inntalradweg über Mils, Schönwies und Zams, später über Prutz, Ried (hier gibt es einen herrlichen Badesee), Tösens und Pfunds nach Nauders. Kurz hinter Pfunds fahren wir über den Inn, vorbei an der Kajetansbrücke und weiter durch Schweizer Grenzgebiet. Unsere letzte Hürde ist die Norbertshöhe. Von hier hat man einen traumhaften Blick nach Österreich auf der einen Seite und in die Schweiz auf der anderen Seite.
Wednesday
Etappe 3 - Von Nauders nach Meran: ca. 100 km; ca. 300 hm
Von Nauders kurbeln wir über den Reschenpass ins Vinschgau. Wir sind in Italien! Unser Weg führt vorbei am versunkenen Turm im Reschensee bis ins mittelalterliche Städchen Glurns. Hier machen wir eine Rast mit Sonne, Cappuccino und einem leckeren Eisbecher. Weiter geht's entlang der Etsch vorbei an Reinhold Messners Schloss Juval hoch über Naturns und durch die endlosen Obstplantagen Richtung Meran.
Thursday
Etappe 4 - Von Meran nach Trento: ca. 100 km; ca. 600 hm
Von Meran geht's Richtung Bozen. Vorbei am Kalterer See verläuft unsere Route über die kilometerlangen Weingärten des weltbekannten Anbaugebietes. Zwischenziel des Tages ist das kleine Weindorf Tramin an der Südtiroler Weinstraße, die Heimat des berühmten Gewürztraminers. Weiter geht es ins wunderschöne Trento über den Etschtalradweg.
Friday
Etappe 5 - Von Trento an den Gardasee: ca. 50 km; ca. 250 hm
Nur noch 50 km und 250 hm trennen uns von unserem Sehnsuchtsziel! Am letzten Tag unserer Alpenüberquerung radeln wir entlang der Etsch weiter bis vor Rovereto. Von hier aus ist es nur noch ein Katzensprung bis zum Lago. Über den Passo San Giovanni kommen wir zu einem traumhaften Aussichtspunkt auf den Gardasee. Die letzte Abfahrt bringt uns zum Ziel. Wir haben es geschafft!
Nach dem Frühstück Rücktransfer nach Grainau bei Garmisch.
Services, dates and prices
Arrival
Selbstanreise nach Grainau bei Garmisch.
Services
6 x HP im DZ in guten und gepflegten Hotels/Pensionen, z.T. mit Sauna und Pool
Tourenführung (Guide)
Gepäcktransport
Begleitfahrzeug
Rücktransfer
Online Bilderservice
Dates
E0GG6
Early Bird
Super Early Bird
30.05.2021 - 05.06.2021
till 31.12.2020
till 01.11.2020
E0GG9
Early Bird
Super Early Bird
20.06.2021 - 26.06.2021
till 31.12.2020
till 01.11.2020
E0GG18
Early Bird
Super Early Bird
22.08.2021 - 28.08.2021
till 31.12.2020
till 01.11.2020
E0GG21
Early Bird
Super Early Bird
12.09.2021 - 18.09.2021
till 31.12.2020
till 01.11.2020
E0GG23
Early Bird
Super Early Bird
26.09.2021 - 02.10.2021
till 31.12.2020
till 01.11.2020