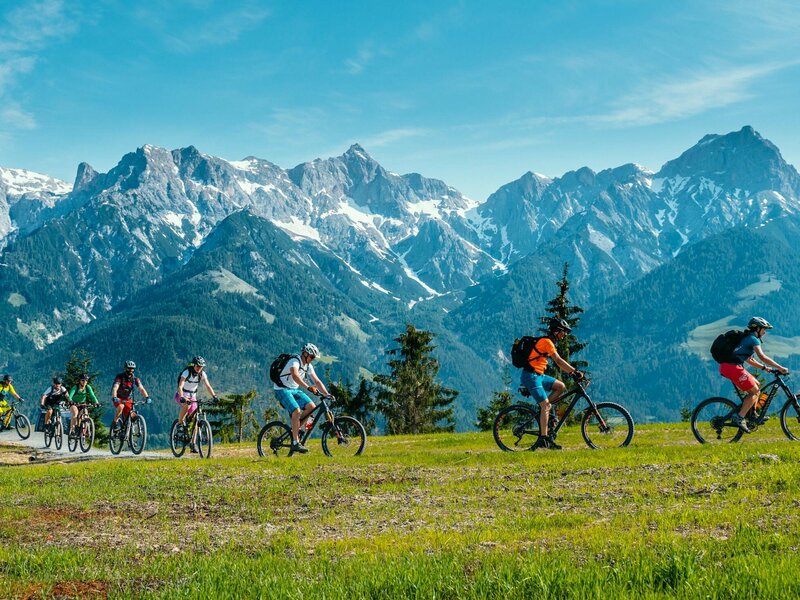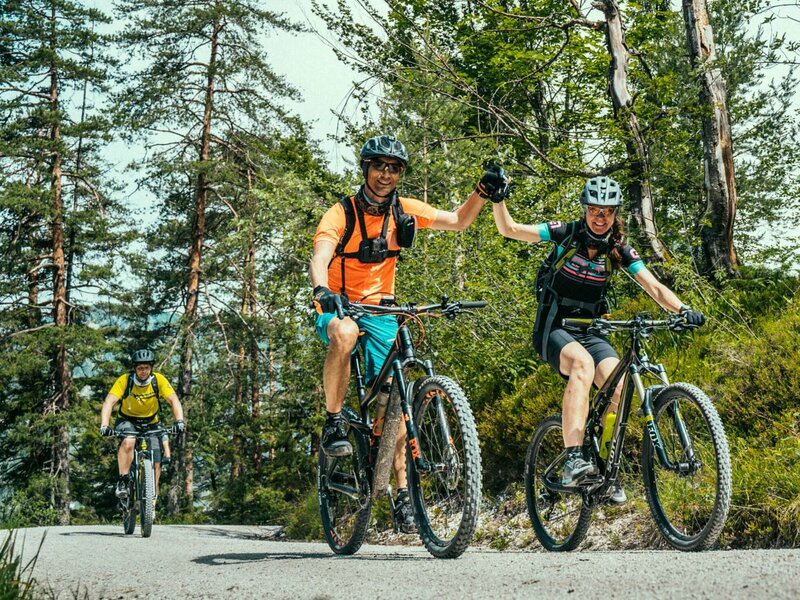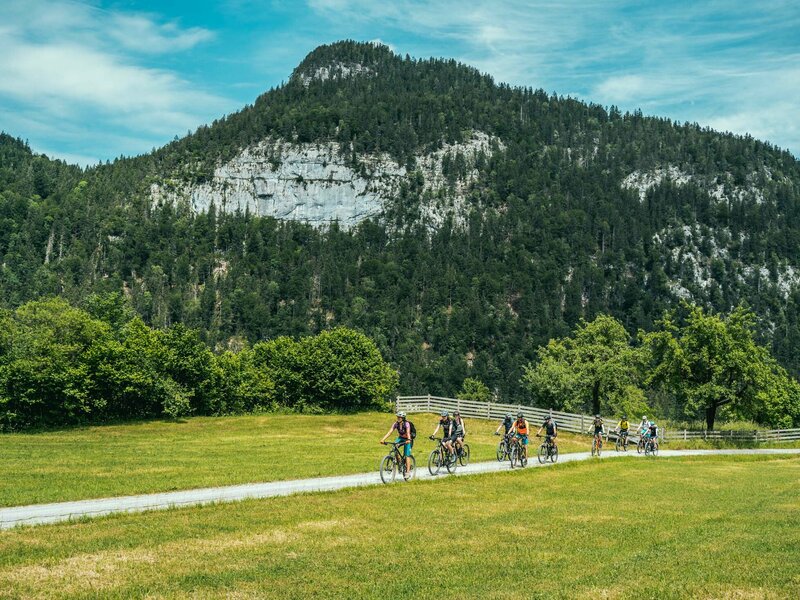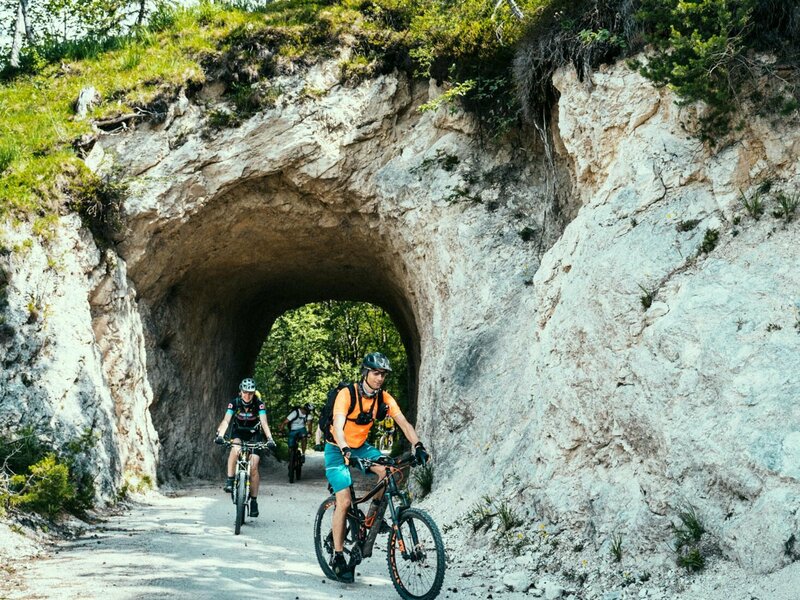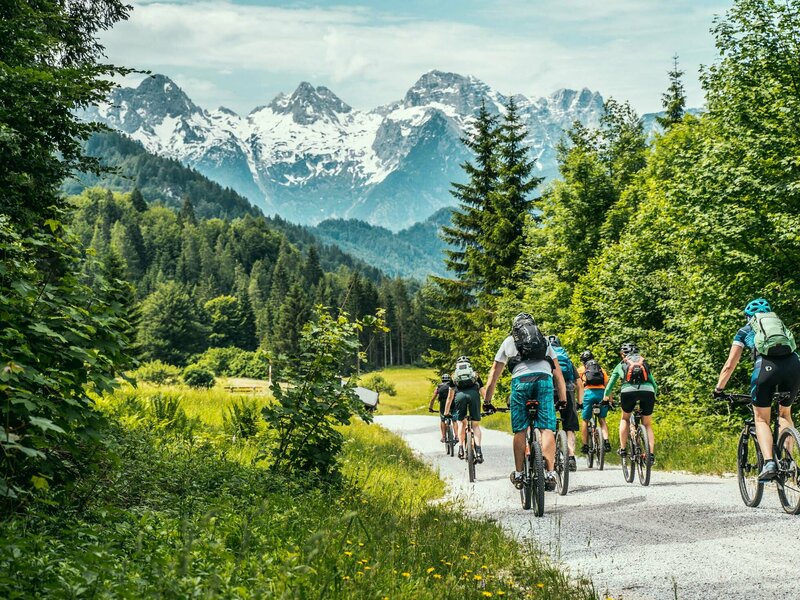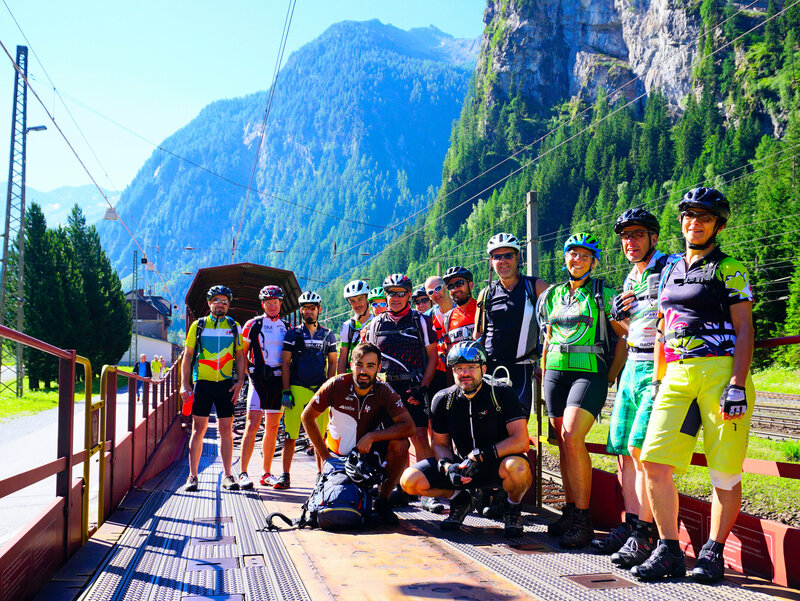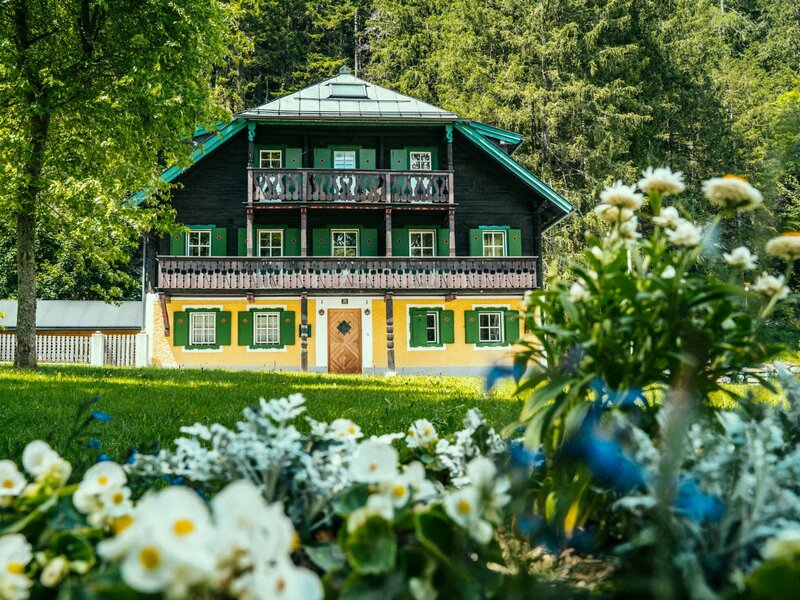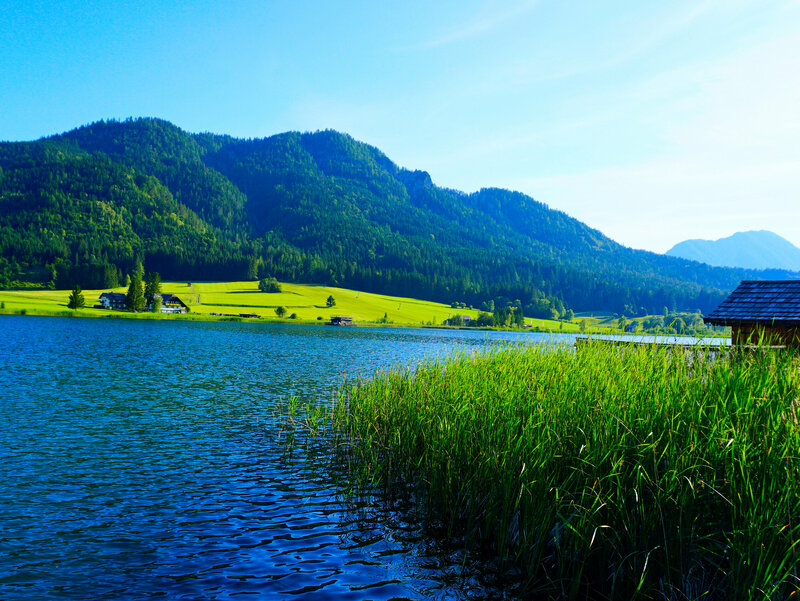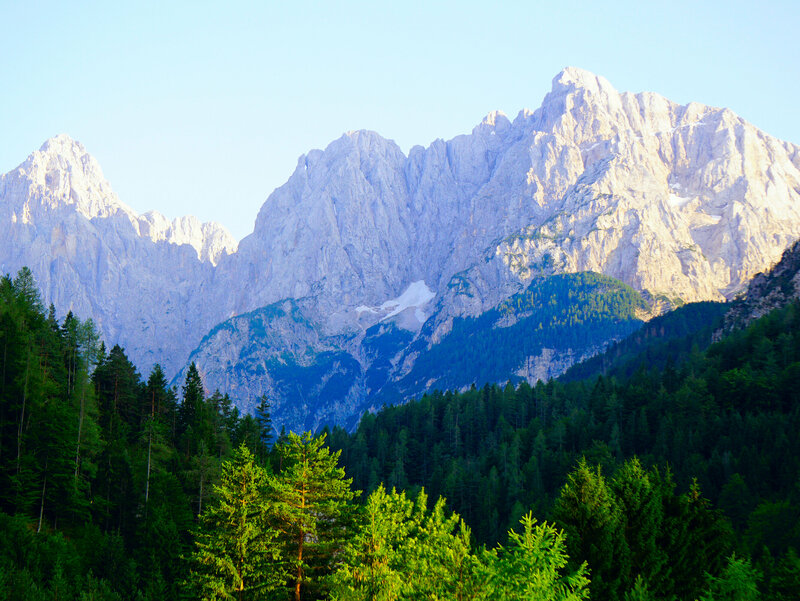 Alpe - Adria
Facts
Die Tour führt von Inzell durch das Salzkammergut nach Kärnten. Wir überqueren die Gailtaler und die Karnischen Alpen. Zum Abschluss führt uns ein wunderschöner Radweg nach Slowenien.
Requirements
Gute Transalp-Einsteigertour haupt­säch­lich auf markierten Radwander­routen. Die Etappen sind, wenn auch fahrtechnisch nicht schwierig, eine Herausforderung für die Kondition. Daher ist eine gute Ausdauer Grund­be­dingung für diese Tour.
Highlights
Für Landschaftsfans: Nationalpark Berchtesgadener Alpen, Nationalpark Hohe Tauern, Ankogel Gruppe, das Drautal, die Kärntner Seen, die Gailtaler Alpen, die Karnischen und Julischen Alpen. Für Feinschmecker wird das eine besondere Reise: Wir starten mit oberbayrischen Spezialitäten, genießen Salzburger Leckereien, danach folgt die Kärntner Küche. Die ist bereits mediterran geprägt und bietet eine einzigartige Süßspeisenqualität. In Slowien wird es dann eher deftig mediterran.
Route
Von Inzell fahren wir Richtung Nationalpark Berchtesgadener Alpen, dann halten wir uns südlich vom Steinernen Meer und fahren Richtung Hohe Tauern. Die Hohen Tauern durchqueren wir mit dem Zug und fahren dann auf einer aufgelassenen Bahnstrecke bis ins Drautal, zum Weißensee. Dann über die Windische Höhe und den karnischen Kammweg durch das Gailtal und am Ende nach Kranjska Gora.
The ebook about the journey
The book about the journey
18 Uhr Treffen in Inzell zum Kennenlernen, Bike-Check und zum Abendessen. Besprechung der Gesamttour anhand von Karten.
Wednesday
Etappe 1 - Von Inzell nach Maria Alm: ca. 70 km; ca. 1350 hm
Wir umrunden den Falkenstein und fahren am Falkensee vorbei in den Gletschergarten und nach Weißbach. Im Saalachtal folgen wir zuerst dem Weg der Klammen und fahren dann weiter auf dem Tauernradweg. Über Saalfelden geht es zu unserem Übernachtungsort Maria Alm am Steinernen Meer.
Thursday
Etappe 2 - Von Maria Alm nach Bad Gastein: ca. 60 km; ca. 1300 hm
Wir folgen dem Urslautal Richtung Hochkönig und fahren über den Filzensattel ab ins Salzachtal. Wir radeln auf Höhenwegen immer entlang des Branntenbachtales bis Lend. Dort folgen wir dem Radweg durch das Gasteinertal. Kurz vor Bad Gastein wird es kurz steiler.
Friday
Etappe 3 - Von Bad Gastein zum Weissensee: ca. 65 km; ca. 1250 hm
Zuerst radeln wir noch gute 4 Kilometer zur Bahn nach Böckstein. Hier steigen wir in den Zug, der uns durch die Tauernschleuse bringt. Nach nur 12 Minuten sind wir in Mallnitz und es geht auf einer stillgelegten Bahnstrecke erst mal weitestgehend bergab. Dann fahren wir ins Drautal flussaufwärts und über Tröblsberg an den wunderschönen Weissensee. Hier übernachten wir.
Saturday
Etappe 4 - Vom Weissensee nach Kranjska Gora: ca. 80 km; ca. 1300 hm
Wir starten in südöstlicher Richtung und kommen nach einem kurzen steileren Anstieg in ein herrliches, fast endloses Hochtal mit zwei wunderschönen Almen. Die Auffahrt zur Windischen Höhe nehmen wir auf der Teerstraße, dann über den Karnischen Kammweg runter ins Gailtal. Dieses durchqueren wir und dann geht es auf einem Bahnweg nach Kranjska Gora unserem Ziel in Slowenien.
Nach dem Frühstück Rücktransfer nach Inzell.
Services, dates and prices
Arrival
Selbstanreise nach Inzell.
Services
5 x HP im DZ in guten und gepflegten Hotels/Pensionen, z.T. mit Sauna und Pool
Tourenführung (Guide)
Gepäcktransport
Begleitfahrzeug
Rücktransfer
Online Bilderservice